Pamela O'Loughlin, owner of the amazing Dublin bridal store The Vintage Bride, specialises in tracking down beautifully preserved and unique bridalwear from the 1900s right up to the 1970s.
Many of her customers are drawn towards wearing vintage on their Big Day, with Pamela explaining: "Lots of brides love the idea of wearing an original vintage wedding dress for their big day. If you're like me, you will love the romance and the history that the dress has attached to it. The fact that another beautiful bride wore the dress on their wedding day, sometimes as much as one hundred years ago has such a magical aura about it.
"Who were they and where did they live? Sometimes, if you're lucky enough, you might get some information on where the dress came from, who wore it and on very rare occasions a photo. I was lucky enough to get a photo of the bride on her big day, a very battered wax headdress, and even the hosiery she wore with her 1920s dress almost one hundred years before. That for me is the magic of an original vintage wedding dress.
"Another aspect of an original vintage dress is the quality of the craftsmanship and materials. Quite often the dress would have been hand made, and display a proficiency and an attention to detail that is difficult to come by today. The fabrics were generally of a really high quality, chosen to last a lifetime. To get the same quality of fabric today would be hugely expensive."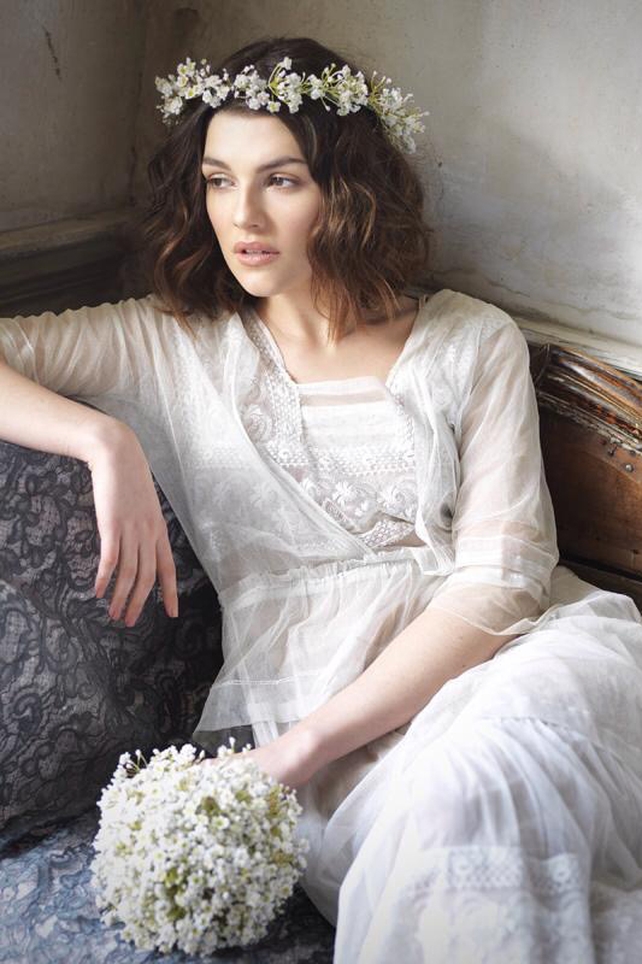 Original vintage Edwardian dress looks effortlessly modern with a simple floral headpiece and boho waves
It goes without saying that it can be difficult to to find an original vintage wedding dress, and it's pot luck if the frock you fall in love with fits, or even can be altered to fit. As Pamela says: "Size can be a huge issue as a lot of the vintage dresses tend to be on the smaller side. Evolution and diet has meant that our shapes have changed dramatically over the years. Also, brides often got married a lot younger than today.
"Some brides who love the idea of a vintage wedding dress, find that when it comes down to it, they simply aren't happy wearing a second hand wedding dress. While vintage wedding dresses will generally only have been worn once and then safely packed away, there are naturally going to be some flaws resulting from age that simply can't be repaired."
However, all hope is not lost, as vintage-inspired dresses can give you the illusion of vintage, while catering to a more inclusive range of sizes.
The Vintage Bride stocks a selection of vintage inspired wedding gowns from a carefully curated selection of small independent designers.
Joanne Fleming Design
Joanne Fleming is a Brighton based designer who hand makes all of her 1930s and 1950s-inspired dresses in her UK studio.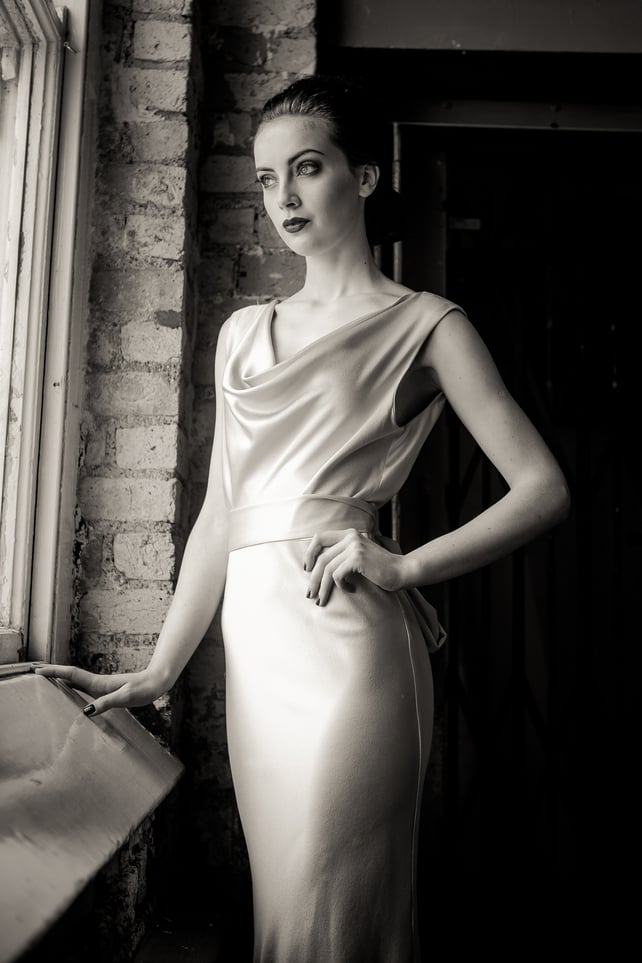 Joanne Fleming vintage inspired 1930s heavy silk bias cut dress, approx €1800
Heavenly Vintage Brides
Heavenly Vintage Brides is a small London based designer who always based on original vintage dresses in her London showroom, but recently designed a beautiful range of vintage inspired wedding dresses which are based on original vintage dress patterns and have a real air of authenticity about them, with frocks based on styles from the 30s, 40s and 60s.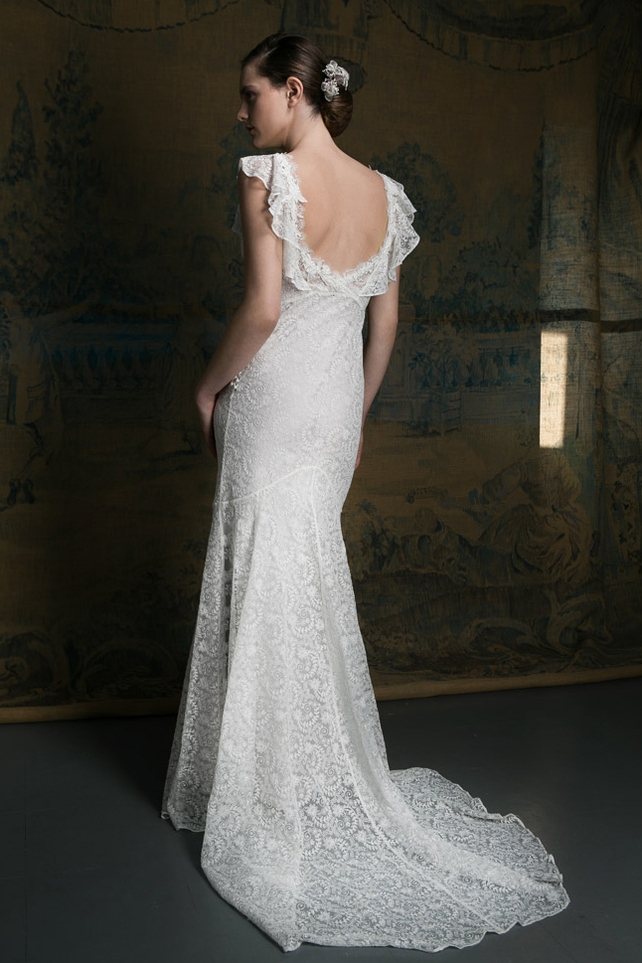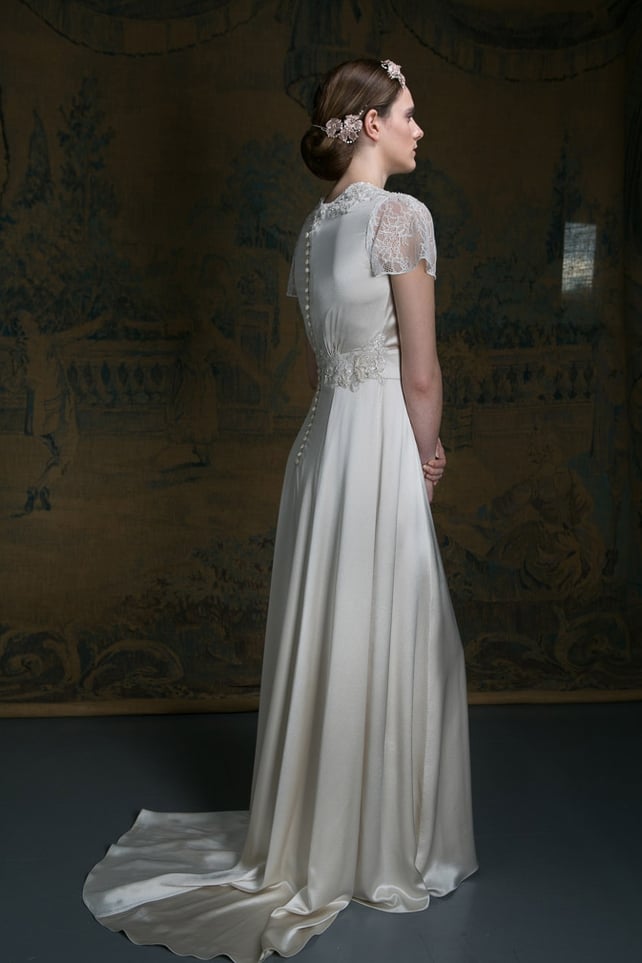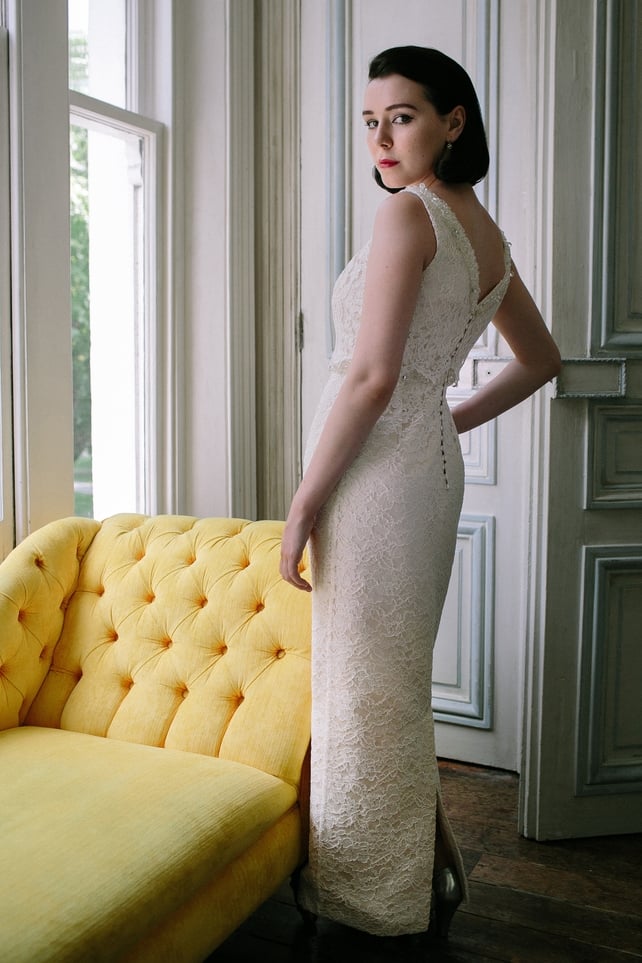 Heavenly Vintage Brides dresses approx €2400
Katya Katya Shehurina
If you're on the lookout for something with an even older feel, then Katya Katya Shehurina's designs may appeal. She is a UK based Latvian designer, and her dresses have an Edwardian feel to them.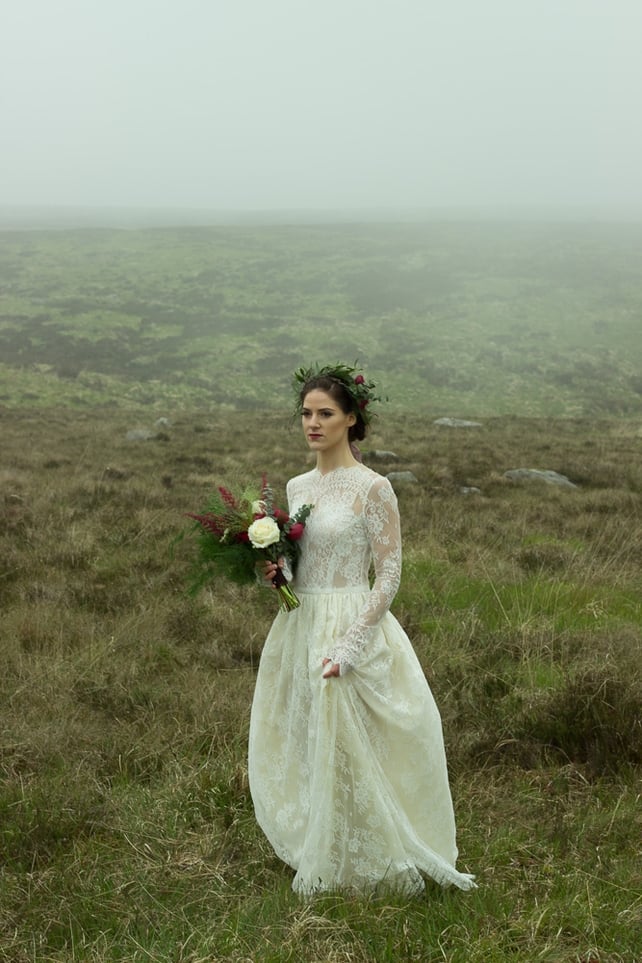 Elizabeth dress by Katya Katya Shehurina, approx €1800
The beauty of ordering a vintage inspired dress is that each bride can customise the design to a certain degree. A longer sleeve, a slight change to the neckline or back, or even a colour change can all be catered to as all dresses are made to order specifically for each individual bride.
Prices start at €1,400 for a vintage-inspired dress, for further information visit www.vintagebride.ie or ring Vintage Bride on (086) 397 5651.