Whether she's sharing fashion advice on TV, radio or in print, Annmarie O'Connor's warm, honest advice is invaluable to those of us who need a little help or nudging in the right direction in a bid to look good or a little more stylish. She took some time to share some of those pearls with RTÉ LifeStyle.
In your book, you have fabulous helpful How To's, can you give us an overview for people who have yet to pick up The Happy Closet?
The book is a self-help guide to balancing well-being and being well-dressed. You'll find the tools to releasing the unconscious hoarding patterns behind nine core closet personalities: Impulse Buyer, Secret Shopper, Doomsday Prepper, Tired and Emotional, Black Widow, Split Personality, Irish Mammy, Sale Sniper and Perfect 9.
Go from collecting to curating with best practice tips on reframing shopping habits, identifying emotional triggers, eliminating excuses and dressing the person you are – today. My mission is to take the stress out of getting dressed and put the therapy back into retail by helping others learn to select rather than collect. If you've ever wanted to have more with less than this book is for you. 
Warning: some side effects include surges of wardrobe wellness, feeling 'put together' and tingling sensations of closet calm.
You managed to keep your own upbeat brill personality in there – was that easy or something you worked hard to do?
Thank you! The inspiration for the book came from my own closet calamity and that 'aha' moment where I realised it wasn't so much the clothes I wanted but rather the emotional payoff - the validation I craved.
Opening my closet and sharing my own missteps and foibles anecdotally was something I really enjoyed. In saying that, it was also necessary as I wanted the tone to be inclusive rather than prescriptive; that of a friend rather than an authority.
Dress for your shape is a common statement – can you explain what exactly that means in terms of keeping up with fashion trends or a certain style or are you limited?
Dressing for your shape means dressing in a way that is flattering and functional. Case in point: I'm pear-shaped with a long torso. When I try on skinny jeans, my thighs look like sausages suffocating in cling film. Without even leaving the changing room, I find myself smoothing, hiking and adjusting.
I don't have the same issue in looser styles which means I can go about my day without having to stop every 10 minutes to dance out a wedgie or check for the presence of camel toe.
The catch? No two bodies are the same (I only speak for myself here) so it's vital to get to grips with how you feel in a garment. Skip to 'The Body Scan' in Chapter 6 for the full reveal!
Top 3 common Irish wardrobe mistakes and how to overcome them?
I'd boil it down to one: Wedding Fever – fretting about and spending too much on something that's only worn once.  We need to start looking at clothing as potential partners as opposed to 'alright for the night' – (see: savvy Scandis who spend on staples). 
Granted, it's nice to have a warm body in the bed but if you'd prefer not to be seen in public with said body, then we have a problem. Start by asking, 'Would I wear this again even if I had another option?' If the answer is 'yes', you've got a keeper. Otherwise, leave it on the hanger where it belongs.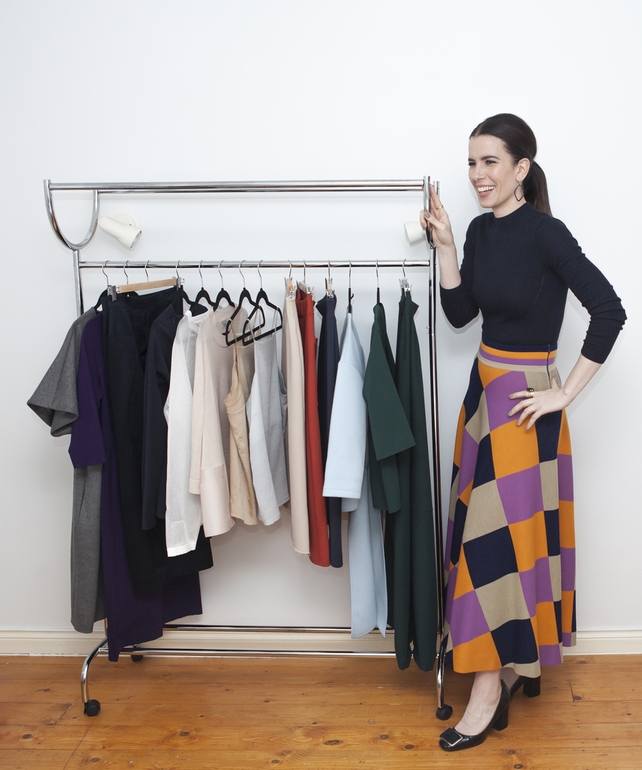 Are men as bad as women and should they follow the same Happy Closet rules?
Generally speaking, men aren't fed as many trends as women. They also shop differently. Women graze; men tend to buy with intent.
That being said, I've had a remarkable amount of feedback from men who've either bought the book or read their partner's and found it relatable. I also got a subtle telling off or two for addressing it solely to women!
We all fluctuate a little or a lot in weight – should we keep different sizes in our wardrobe or only our slimmest clothes to keep us motivated to fit into them?
Unless you are already taking steps to diet into those size 10 jeans, keeping them is preventing you from engaging with the now.
By focusing on what doesn't fit; you avoid having to deal with what's real. Appearance-based habits, according to James Clear, only motivate us once they are in operation (think of how hard it is to get to the gym but how pumped you feel once you've finished your workout).
Otherwise, they simply serve as a mockery; a smug Mean Girl throwing shade. If you are in the process of a lifestyle change, put the smaller sizes away for a period of time you expect it will take (e.g. 6 months).
Set a save the date on your calendar and remove them when you've gotten to your goal. It's vitally important we address the person in the mirror as she is today.
Coco Chanel had a fashion rule: Get dressed and remove one item. Do you agree?
Rules tend to be offered through a prescriptive lens. I say, wear what makes you happy and stop holding onto things that don't.
Top 10 wardrobe staples?
I'm in no position to offer a set of recommended staples if your idea of getting dressed involves nothing more than a gimp mask and a latex teddy.
What I will say is that sometimes the small things make life that bit easier. We all need to leave the house, go to work, greet our neighbours or attend an event that involves moving outside of our own personal preferences.
Personally, my go-to list involves the following:
1.                 Button down shirt
2.                 V-neck or crew neck sweater (fine wool or cashmere)
3.                 Pencil skirt
4.                 A pair of flats - loafers or brogues
5.                 A pair of heels – court shoe or stiletto
6.                 A single- or double-breasted wool coat
7.                 Tailored blazer
8.                 Tailored trousers
9.                 Structured bag
10.               Clutch bag
What's your view on people keeping clothes for their daughters (men for sons etc)?
By all means, if something is a treasured piece then treat it accordingly. Store it properly and with purpose. In other words, set your intention. Ask yourself, 'Why am I keeping this?'
If financial: 'Does it have a decent resale value?'If personal: 'Will it serve a further person or purpose?' Most importantly, revisiting these intentions helps prevent things gathering the dust of unfulfilled potential.
You may think your daughter would cherish that vintage dress but it's best never to assume. If she'd prefer a trip to Laos over Lanvin, then decide on a more suitable benefactor and bequeath accordingly.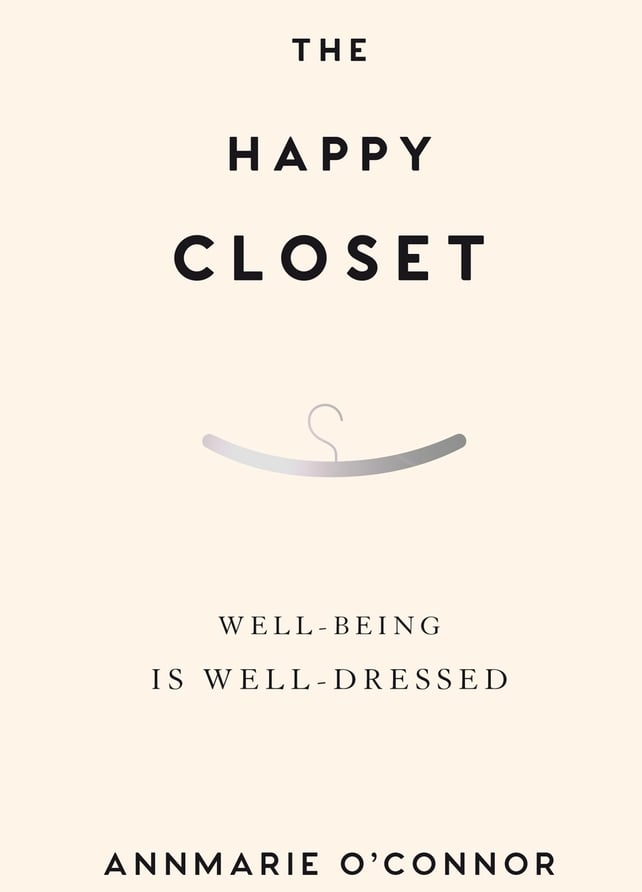 What's your view on keeping expensive items (leather, designer) that may be in great condition but went out of fashion but may come back in again?
Likewise, fashion doesn't go full circle without some nips and tucks along the way. Avoid hinging your closet happiness on the chance something 'might come back into fashion'. Instead, get it altered to so that you get some use out of it now.
Sharon Horgan said in an interview on The Couch recently that she doesn't eat everything she wants in order to look good and fit into the clothes she wants – do you follow this principle?
Kate Moss went to the extreme by saying something along the lines of, nothing tastes as good as skinny feels and while that can dangerous if misused, is there a something in it?
I've restricted myself in the past and was utterly miserable. (My love affair with food is unshakeable!) That said, my shape has definitely changed with age so I have shifted my focus to maintaining a healthy weight as opposed to an ideal one.
As for Kate Moss, she has clearly not discovered the joys of Aungier Danger! [donut store in Dublin].
Roughly, after a clear out, how many items such be left in your wardrobe?
There is no hard and fast rule as every closet is different. I would go as far as to say there is a basic capsule that should underpin each closet. In one chapter, I demonstrate how 17 items can create 14 interchangeable outfits that can be adjusted to reflect the ratio of work, rest and play in your daily life. 
Annmarie O'Connor's The Happy Closet is available in all good bookshops now.