The call out for entries for the All-Ireland secondary school competition was launched by Louis Walsh on Thursday. He was joined by the four 2015 regional winners – Rebecca Breslin (North), Aideen Rafferty (East), Siobhan Buggy (South) and Sarah Cox (West) – who showcased their fabulous junk outfits, giving future entrants a taster of what can be achieved and is expected!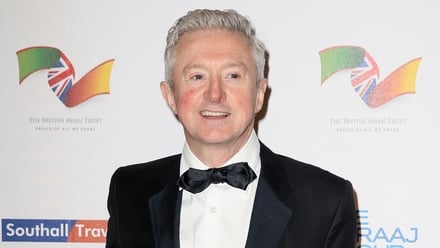 Commenting at the launch on Thursday, Louis Walsh said "I was blown away by the standard and imagination of the incredible outfits at this year's finals. So get creating and impress me, you have until the end of January to enter. I look forward to sitting on the judging panel and seeing your entries when I cast my vote at the Bank of Ireland Junk Kouture Finals in April 2016."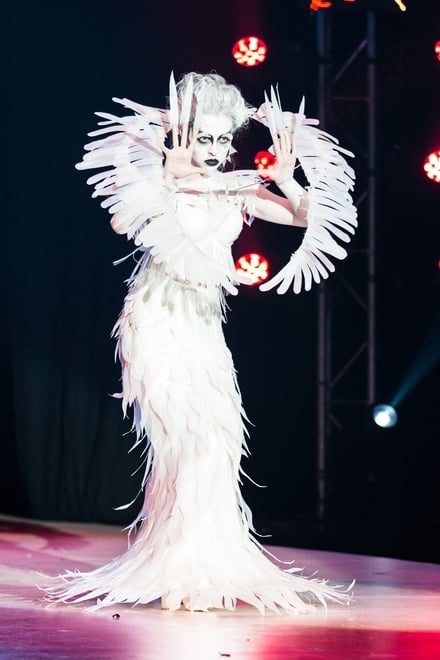 Southern Regional Winner - Genesis Reborn
Judges for the competition over the last few years have included model and TV presenter Vogue Williams, TV stylist Darren Kennedy, Rosanna Davison and international model Faye Dinsmore. This year, judges Tracy Fahey from UCL Art and Design and fashion stylist Rob Condon will return to join Louis Walsh on the panel. Two further judges will be announced over the coming months.
As in previous years, there will be four regional heats in Dublin, Derry, Limerick and Castlebar. The Grand Final, featuring the top 80 dresses, will take place in the 3 Arena, Dublin in April 2016.
The fashion competition, now in its sixth year, is open to all secondary school students in both the Republic and Northern Ireland. The challenge includes creating a couture outfit of any shape and size made by the least couture of materials – junk! The students must get their hands on industrial, commercial and domestic waste products and transform them into fashion masterpieces!
With some great prizes on offer, the clock is now ticking for students and teachers alike to get creative. Online application will open January 11th and close at midnight January 29th 2016.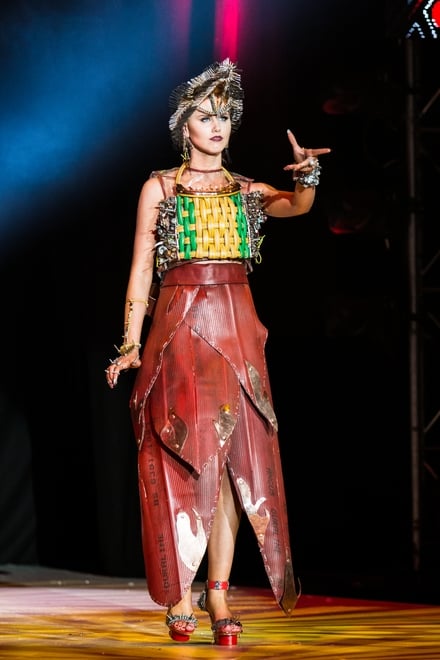 Northern Regional Winner - Combustion
About Bank of Ireland Junk Kouture:
Junk Kouture was created in 2010 by entrepreneur's Elizabeth O'Donnell and Troy Armour. The competition places a great emphasis on recycling and re-using junk materials in an exciting and creative way, resulting in spectacular and creative work gracing the catwalk shows.
Each entry/outfit must be made from reworked trash or other materials that are beyond their intended purpose. A maximum of three students can work on each outfit. Please see www.junkkouture.ie for more details.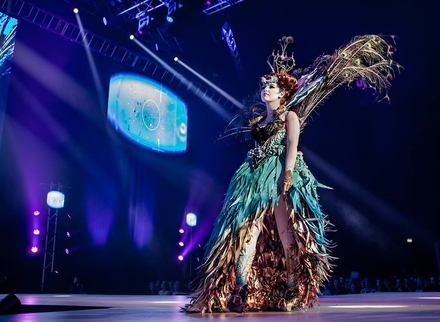 Western and Overall Winner - Le Paon Majesteux
The prizes and awards:
Winning School: €2,500 cash
Winning Team: iPad Minis for the winning team and their teacher + €500 cash
Bank of Ireland Glamour Prize: 2 Dresses/ Outfits and their models will be chosen to attend The Royal Film Premiere in London.
LSAD Scholarship Prize (terms and conditions apply)
Regional Finalist Prize
Runner-up Prize
Best Hair and Make-up Prize
Best Performance
Most Enterprising Team Award
Most Unusual Material Prize
CoderDojo Techno/Wearables Prize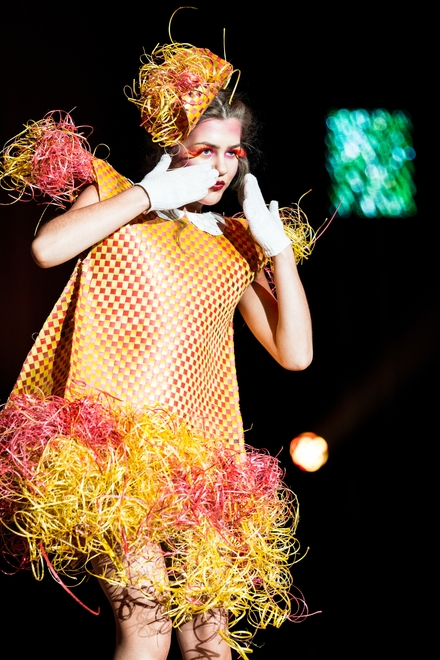 Eastern Regional winner - Building Blocks