Toulouse, in the Haute-Garonne department of the Midi-Pyrénées region of France, is best known as a rugby city. Their world famous club Stade Toulousain, based on the outskirts of the town, have won four European Cups and 19 French titles – a record in both competitions.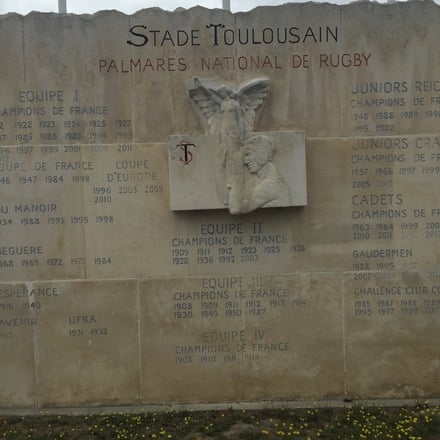 But there is a lot more to this town than just rugby.
Down in the south-west of the country, the fourth-biggest city in France has a gorgeous town centre, which was first established by the Visigoths in the fifth century. The dominant colour in that town centre is red, because of the brickwork from which large swathes of the architecture is constructed.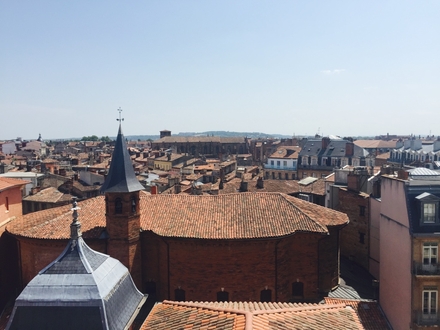 Based in a central hotel, I was superbly placed to amble around the city both during the day, when I could take in the architecture, churches and markets, and at night, when the restaurant and bar scene was the draw.
Factoring in a couple of hours, you can take in the stunning Hotel de Ville, with its ornate painted ceilings and marble columns, as well as the Saint-Sernin Basilica and the Jacobins Convent. Perhaps my favourite spot on my walking tour, which I organised through the Toulouse Tourist Office, was the Victor Hugo Market, where you can select some cheese or meats to bring home, before drinking a beer and eating some of your produce in a bar built into the market itself.
The tourist office has passes which give you entry into all of the museums and attractions in the town centre, which makes a cuture vulture afternoon very affordable.
To get a view of the city from above, head to the Galeries Lafayette shopping centre where you can walk to the top floor to get a knock-out view of the pink city – la Ville Rose as its known.
Just outside Toulouse, there are other, more modern attractions to visit. The Aeroscopia Museum gives a detailed history of air travel and has an immense collection of various aircraft. Why is this museum located in a Toulouse suburb? Because the Airbus HQ is just across the road.
Also a short drive from the city is the Cite de l'Espace (The Space Museum), which delves into the whole concept of space travel. This really is unmissable if you're in the region, with attractions such as walking in a space suit with zero gravity experience, a well as being able to get on to replicas of spacecraft including the MIR space station. It's all very educational for children.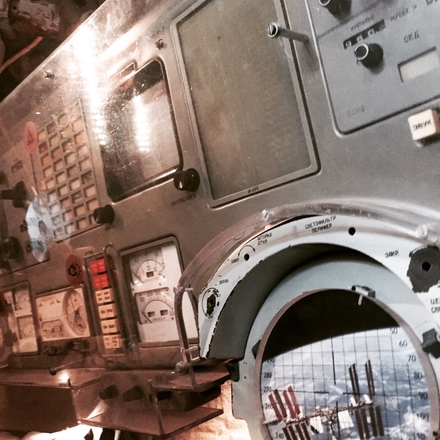 After all that exploring it's food and drink time in the evening in Toulouse. You can head into De Danu bar, run by former Toulouse and Ireland forward Trevor Brennan, or for a more authentic French experience, hit a whole load of excellent dining options. The city is very affordable for dining and restaurants – Les Beaux Arts and Monsieur Georges are my tips for local cuisine at an affordable price.
The Tarn Region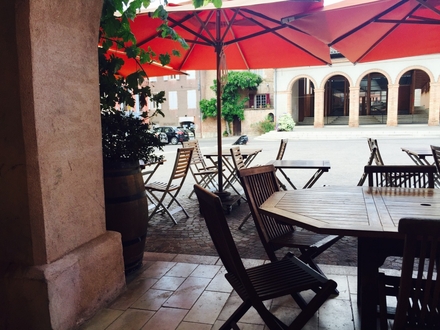 If you've come all the way to Toulouse it would be a shame not to see more of the Midi-Pyrénées region, as it has a hell of a lot more to offer. Tarn is the neighbouring department to Haute-Garonne and just an hour's drive north-east brings you to one of Tarn's most beautiful towns: Gaillac. Famous for both red and white wine of superb quality, the town also boasts a fantastic restaurant called La Table du Sommelier. If you have time, I can't recommend spending an afternoon or evening there highly enough. The central square where it is set is peaceful and quiet and with the restaurant under an awning, you can sit back and feast on the superb menu. All the food is good here – it really is an undiscovered gem of an eatery – but the pan-fried duck and duck burger with potato gratin bun are mind-bendingly good. The wine card also explores the town's red and white offerings in full.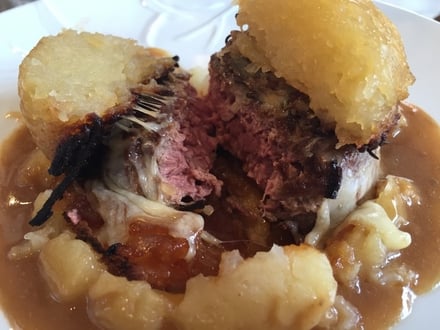 Back in your car, a thirty-minute drive will bring you to Cordes-sur-Ciel, the most romantic town imaginable. Perched on a hilltop, it gets its name from the fact that it's believed to look as though it is perched on the clouds. It looks like a fairytale imagining as you approach, seeing the medieval construction wind its way up the hillside. Walking to the top is recommended in order to take in the small winding streets and art galleries. But to see the town in all its majesty, climb the walking route up the smaller hill the other side of town to get a majestic view across at Cordes, before sipping a coffee and jumping back in your car to head onwards.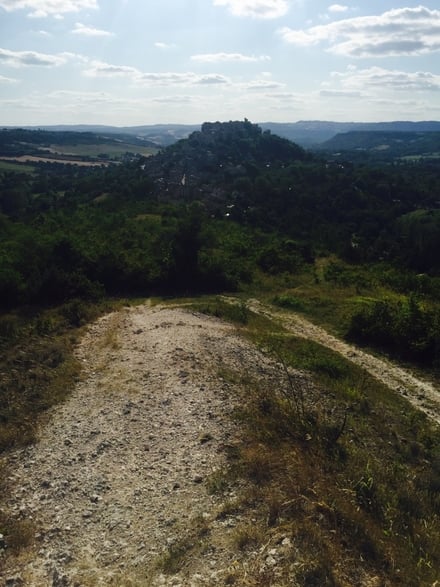 And on to Albi, again only a thirty-minute drive away, and another town that offers so much. Attraction-wise, there is much to do in its cobbled winding streets, with the highlights being the 13th century Sainte-Cécile Cathedral and the Toulouse-Lautrec Museum. The Cathedral offers a sumptous array of 16th century art inside, while the museum houses over a thousand works, paintings, lithographs, drawings and posters by the great master, who was born in the town in 1864. 
If you're a fan of Toulouse-Lautrec, the other attraction that you won't want to miss is the Château du Bosc, the childhood home of the artist, and one of the current abodes of Mme Nicole-Bérangère Tapié de Celeyran – the artist's great-great-niece. I had the pleasure of meeting her on my visit and was charmed by her vitality and love of passing on knowledge of her illustrious relation.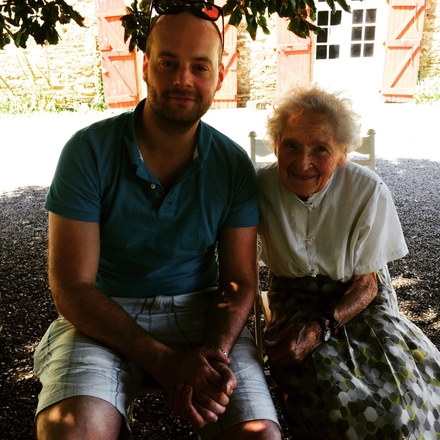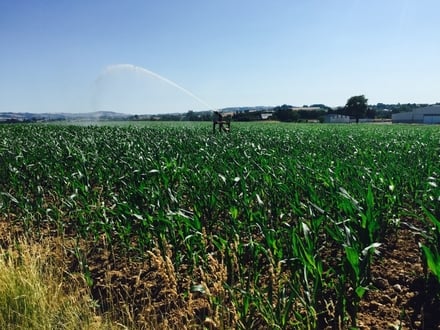 Albi, like Toulouse, offers some fine hotels and restaurants. One of the best hotels I have ever stayed in is the four-star Alchimy Brasserie & Hotel. Set in an art deco building and decorated in the art noveau style, this place will stun you with its tasteful interiors and excellent customer service, managed by a brother and sister team. The brasserie is of a similarly high calibre, serving a menu that prides itself on local delicacies such as lamb's throat.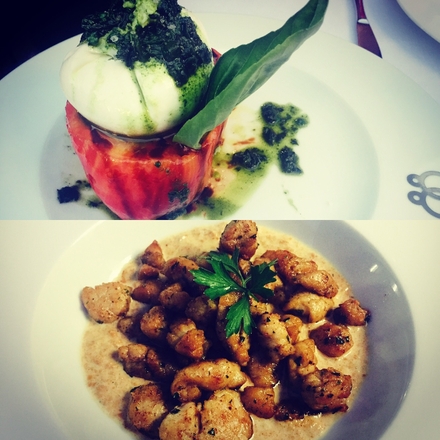 The other restaurant that is a must-eat, if you will, is Le Clos Sainte Cécile, set in an an old school near the cathedral. The restaurant opens up onto the schoolyard, where the owners have planted trees which shade customers as they look out over a terrace. If you can, save a visit here for the last moment of your trip. It's the perfect place for a last glass of vin rouge and a recollection of what a wonderful mix of food, wine and culture this part of France has.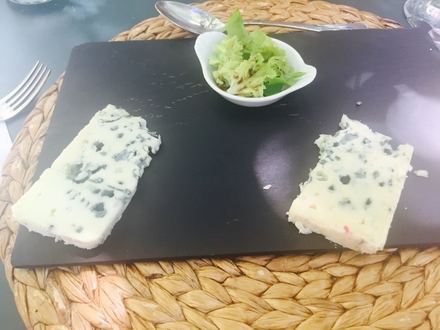 Fact Box
Getting there
Aer Lingus fly direct from Dublin to Toulouse.
Accommodation
Three-star Hotel Le Père Léon, Toulouse, offers central accommodation at an affordable rate of around €30 per night.
Four-star Alchimy Brasserie & Hotel is a boutique hotel with varying room rates depending on size and availability. Contact them directly at http://alchimyalbi.fr/en/ for more details.
There are thousands of Airbnb options in the region starting from €14 per night.
Eating out
Brasserie Les Beaux Arts, Toulouse, offers a three-course meal for €20. Monsieur Georges restaurant, also in Toulouse, offers food at a similar price.
La Table du Sommelier in Gaillac offers three-course meals for between €17 and €37.
Alchimy Brasserie, Albi, offers a three-course meal for €18.90.
Local transport
Shuttle buses run regularly from Toulouse Airport to the city centre. The best way to get from town to town within the Haute-Garonne and Tarn is by rental car, which can be arranged at Toulouse Airport or in Toulouse city centre.