Irish designer Paul Costelloe debuted his Spring/Summer 2016 womenswear collection at London Fashion Week yesterday evening with sixties silhouettes and high hemlines ruling the runway.
Costelloe entitled the show New Reflections and it saw the established designer experiment with lower necklines and higher hemlines than would be typical of his pieces.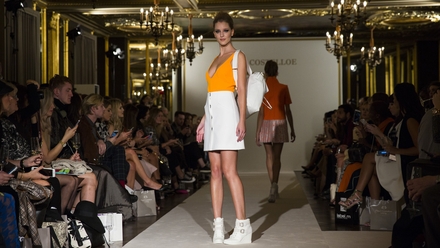 The addition of jumpsuits, platform runners and shorts to the collection brought the timelessness of Costelloe's designs into the now, with the presentation truly modern.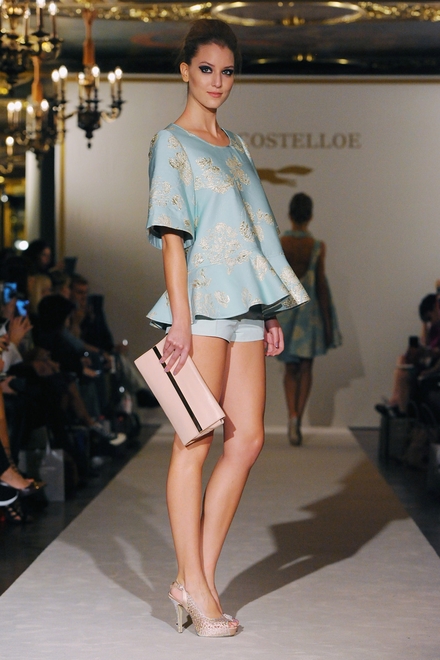 While much of the collection is aimed at the younger generation, the majority of pieces transcend age with beautifully tailored coats, tops and dresses ideal for a woman of any age.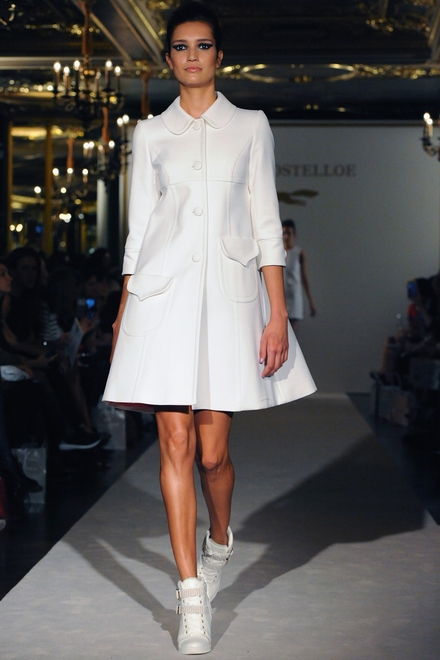 The collection flows beautifully from his Autumn/Winter 2015 presentation, with many of the same colours and fabrics carrying over. Costelloe is certain in his aesthetic and it's in the details that he really experiments, with a twist here and there to keep us wanting more.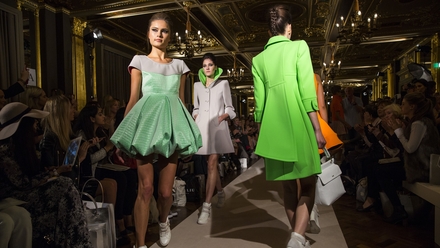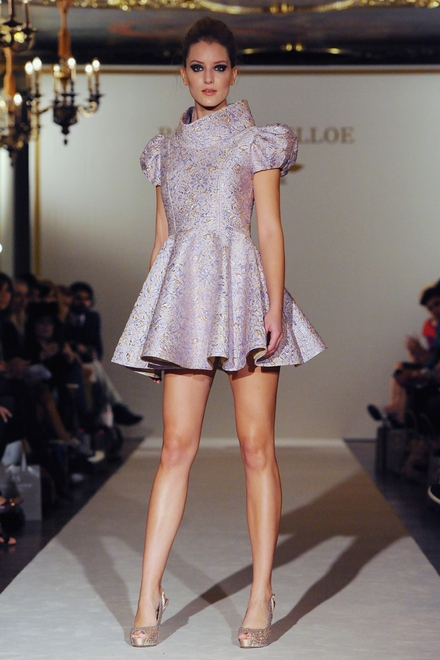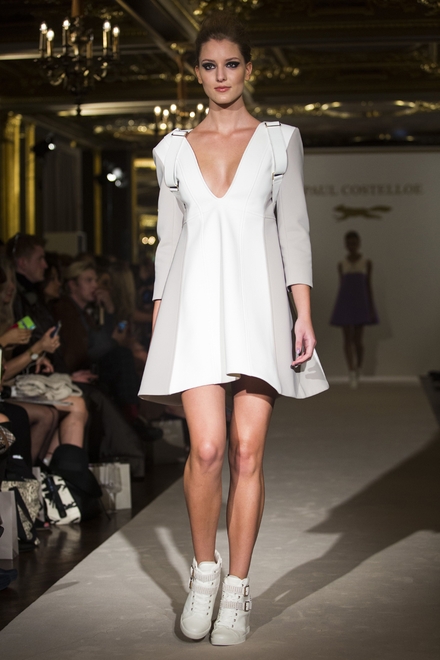 For a closer look at Costelloe's new collection, check out our gallery here.