The Give Up Clothes For Good campaign helps raise much needed funds for Enable Ireland which offers support services for children and young people with disabilities.
TK Maxx is calling on the public to donate unwanted clothes, accessories and homewares in the special bins provided in stores nationwide, all year round.
The donated items will be sold in Enable Ireland charity shops, with all money raised by the sales helping to fund the charity's services across the country.
Pippa spoke to RTÉ Fashion about the campaign, saying: "It's a really lovely initiative from TK Maxx helping out Enable Ireland. Speaking from my own point of view I'm always trying to keep a tidy wardrobe, clear things out, and I think we all hang onto things that we don't necessarily need or want anymore. I have a rule if I haven't worn it in a year then pass it on, so I think it's great that TK Maxx have made it so easy for people to drop in their old bags of clothes or shoes or homewares and everything will go towards Enable Ireland. It's fantastic.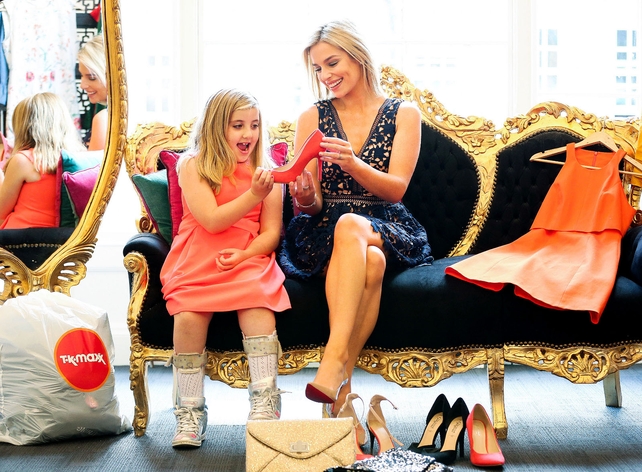 The leading Irish fashion blogger and presenter acknowledged that it may be difficult for some people to part with old clothes lurking at the back of their wardrobes, but had a bit of advice to offer to help them along their way.
"I think take everything out for starters. Really look at the things that you have and think first of all, what can you mix and match here to make new outfits without having to go and buy a load of new ones, and then with anything you genuinely know you're not going to get use out of anymore, just put it to the side. And you can go through that pile again but I think be ruthless at the very beginning and then filter through the pile you think you don't want. For me anyway when I do it, I literally take everything out and just go through it. you need a couple of hours or a half a day depending on how much stuff you have but you'll feel all the better for it when you do it properly."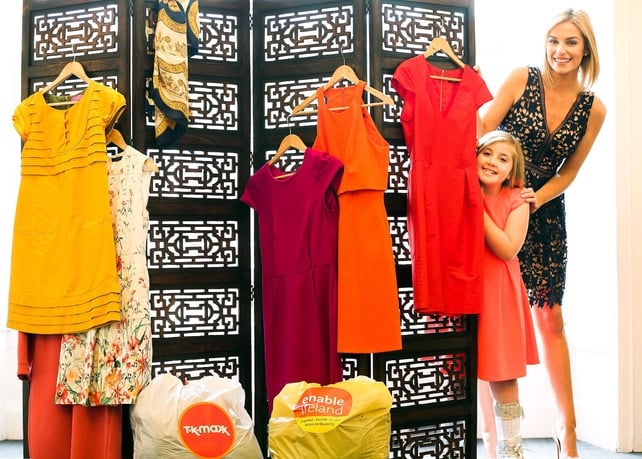 She added: "I don't have any sentimental value towards clothes whatsoever – I have no problem getting rid of them, but I think people do. I think you just need to be honest with yourself and say 'This is just taking up room and someone else will make good use of it, am I really going to wear it again?' If the answer is no, do something good with it."
Customers can donate their unwanted belongings to TK Maxx stores nationwide using any bag they like. TK Maxx can accept clean clothing, shoes and accessories, ornaments, towels and linen, crockery, cutlery and glassware, books, collectables and antiques, CDs, DVDs and mobile phones.
For further information on how to take part and to locate your nearest store, visit www.tkmaxx.ie