So this is what happened to me last September!
I started to think about buying a new winter coat and began devouring the (pricey but worth-it) September issues and every fashion supplement I could get my hands on.
Armed with a level of knowledge Anna Wintour would be proud of I was finally ready to go shopping for my brand new winter coat only to discover the darn savy sistas had been in!
 
Yes you've guessed it, by mid September Dublin's fashionista's had been and conquered the best coats the high street had to offer and were smugly gloating in the privacy of their home. Not only had they bagged their 'killer coat', they were also ready to rock it just as soon as Mother Nature gave the nod.
I, on the other hand, was faced with a sea of coat rejects that had 'destined for Christmas sale' written all over them!
Determined never to be left so fashion vulnerable again I decided to go straight to the top and talk to Shelly Corkery, Fashion Director of The Brown Thomas Group to get her sage fashion advice on buying a winter coat.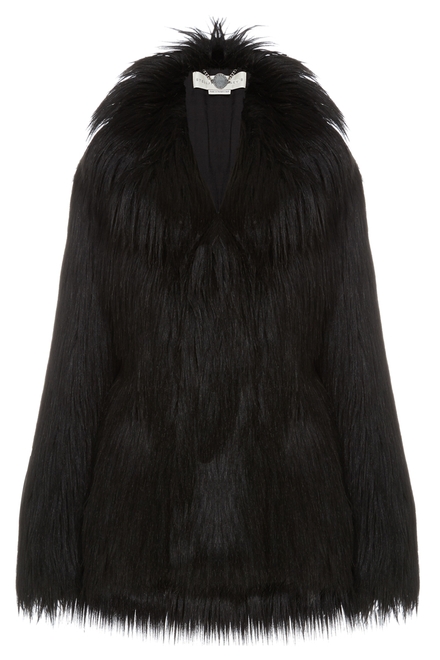 "The sooner the better," is her response when I ask her about the best time to buy. "Believe it or not", she added, "Brown Thomas start receiving coats as early as June.
"Shopping for your winter coat is not a priority for everyone in the middle of summer but you have to get in early to pick up the best pieces so the summer is definitely time to start looking or you might miss out."
Her number one piece of advice when shopping for a new coat? "You definitely want to make a statement so look for something different to what you had last season.
"A coat can really pull an outfit together so you want something easy that can be thrown on over all of your different outfits to create different looks but also magnificently tailored to maintain a smart clean look."
As for Autumn/Winter's 2015 stand-out coat, Shelley has her eye on a couple of things: "A cape is an absolute must to be on trend this season. There are so many beautiful versions from all the key brands. For classic coats, Celine and Dior always have amazing investment pieces and for something a little but more fun the Stella McCartney faux furs are really wow (pictured here, €1,195)! We also just introduced Harris Wharf to our stores this season, a range of beautiful classic coats starting from €275."
So people you have been warned, start shopping now for your new winter coat and you will be gloating with the best of them this autumn! Next week we will be giving advice on creating your September Mood Board – to help make the most of your fav pieces and to see what you need to add for Autumn/Winter 2015 in a way that suits all budgets.
Tara Farrell