I repeat, a must-visit! The shop's owner Breda Casey has done an incredible job of creating a cosy, warm and inviting store which is absolutely jam-packed with gorgeous vintage gems across two levels.
I was in heaven. The store is a labour of love, having been renovated by Breda a few years ago, taking advantage of the history of the building in which it is located, the Market Parade, and lovingly restoring the stained glass domed window in the ceiling.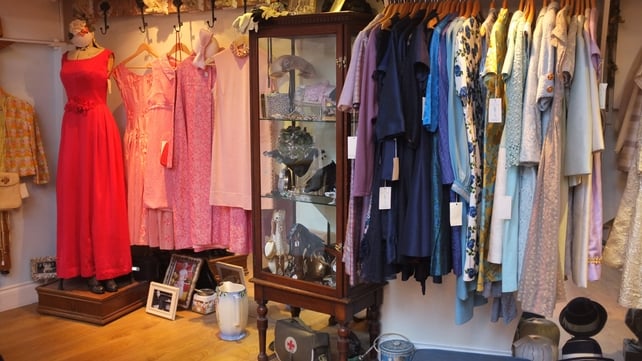 The result? A shop that makes you want to linger, to pore over every single item, and to enjoy the ambiance while browsing.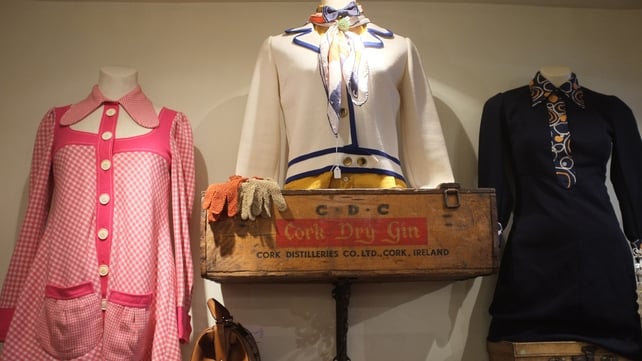 The decor hugely adds to the experience, from the picture-studded walls to the antique display cases and carefully curated bits and bobs dotted around the shop.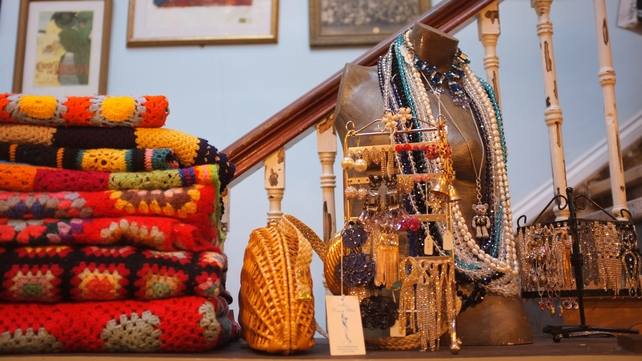 But the clothes, oh man, don't let me forget to talk about the clothes. The ground level has a gorgeous selection of daywear, from vintage denims, skirts, shirts, jumpers and casual dresses, but it's the second floor that has my heart a'fluttering.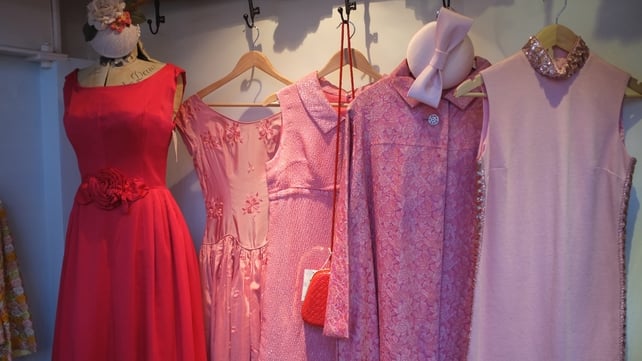 Here you will find the knock-em-dead evening frocks, the dressy coats, super-soft cashmere cardigans and wonderful headpieces, where you can get kitted out for all of life's big occasions.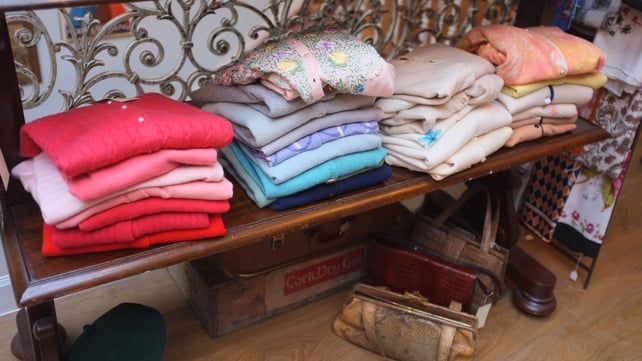 If you're going to a wedding, debs, christening, have a big birthday coming up or simply want to treat yourself to a once-off vintage piece that's going to make you feel amazing, then make sure to get yourself to Miss Daisy Blue quick smart!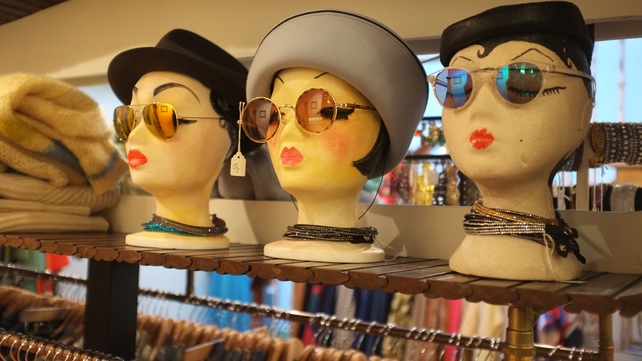 I was also extremely excited to try on some of their bridalwear, which can be arranged by appointment with the store. Breda collects a selection of wedding dresses over the course of her buying trips around the world, and the result is a diverse and exciting collection of one-off and rare pieces, at really fair prices. Due to the nature of vintage wedding dresses, the sizes tend to run small, but Breda usually has a selection of gowns up to a size 14. A great option for any brides out there seeking a wedding dress with a difference.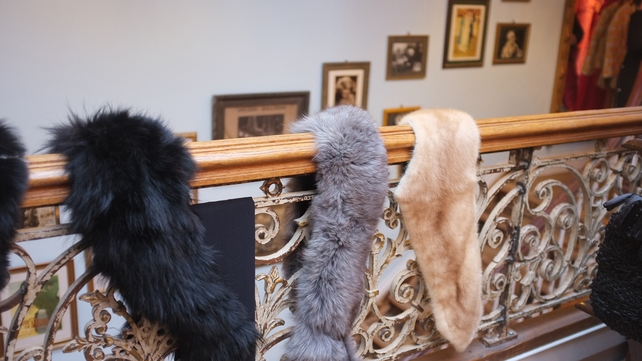 Miss Daisy Blue
Unit 12-14,
Market Parade,
53 Patrick Street,
Cork
Opening Hours Mon - Sat: 10:00 am - 6:00 pm
Tel: 021 4279428
By Sarah McIntyre