I visited the salon about a month ago to try out their eyelash extensions, which use mink/silk lashes which are comfortable and lightweight to wear.
The process is quite intricate as each individual false eyelash is glued onto your own eyelashes. Due to how painstaking the treatment is, it takes a bit of time, between 90 - 120 minutes depending on the finish you desire.
I wanted a full set of lashes with lots volume and curl and the whole treatment took about 90 minutes. The sensation of having the lashes applied is utterly pain-free and I actually dozed off during the treatment, so it was over before I knew it!
I was astonished by the result - my eyes looked instantly bigger and brighter and it made me look much more awake and enlivened, even though I just had a sneaky nap.
The after-care for the eyelash extensions is crucial to ensuring they last the maximum amount of time. The lashes fall out with your own natural lash cycle, so you should expect to get around 3 weeks out of the extensions before you need to get a refill, which costs €30.
Immediately after the treatment is it recommended you don't wet your lashes for 24 hours at least, but ideally 48 hours to ensure the glue has cured. You won't need to wear mascara while the extensions are in place, but you can't use liquid eyeliners as they can compromise the bonding agent. It's also recommended that you keep oil-based makeup removers or cleansers away from the area for this same reason. 
The bottom line is to be careful and gentle to the lashes to get the most out of them. I found the lashes to be easy to care for, and I loved the dramatic, eye-opening result. I'd highly recommend them for brides-to-be who don't want to wear strip lashes on their big day, or for holidays where you don't want to be fussing around with mascara, and for those who in general love the big-lash look. Apart from the initial appointment time, these are a great time-saver on a daily basis as you don't need to apply much makeup to feel fabulous!
Lashes before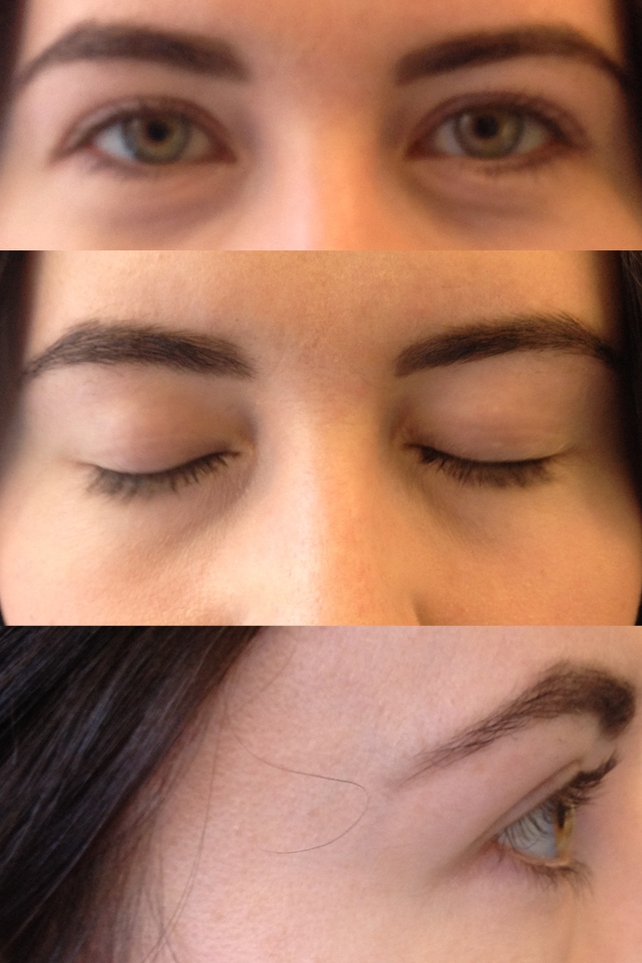 Lashes after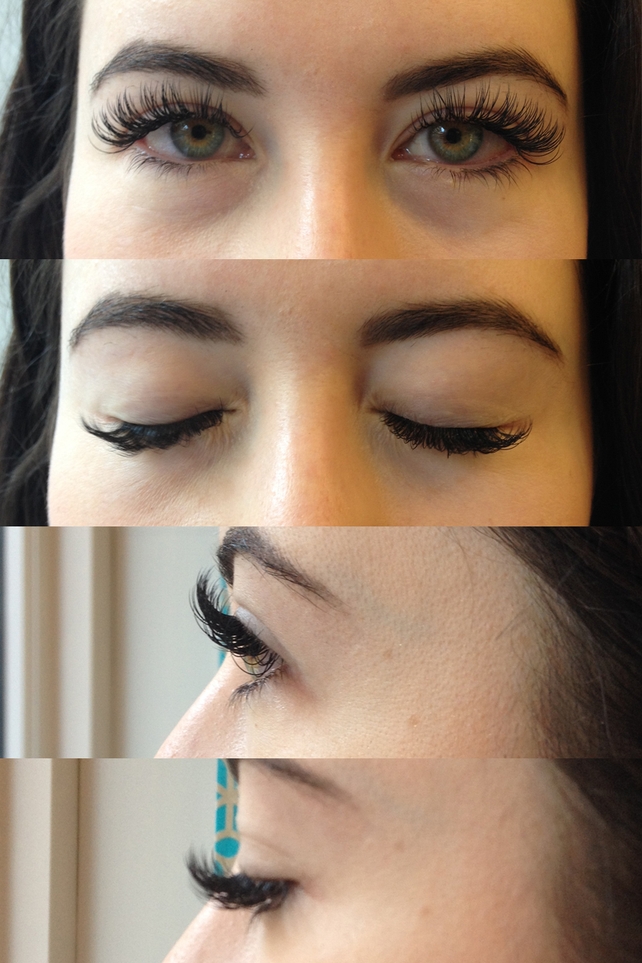 The Blink & Wink Luxury Semi Permanent Eyelash Extensions cost €100.
By Sarah McIntyre
Blink & Wink
21 Dawson Street
Dublin 2
www.blinkandwink.ie
Tel: 01 254 9012
Email: hello@blinkandwink.ie