Read part one of my skincare blog here.
Having turned my old skincare regime upside down two months ago, it's been a bit of a journey with ups and downs to get it back on track, but I'm finally seeing the desired results from the treatments I've received in the clinic and the at-home regime I've adopted.
At the beginning, switching over to the Zo Medical Oilacleanse face wash and Jan Marini Bioclear Cream at nights left my skin feeling quite dry, particularly around my chin. Peggy advised that I begin to use the Jan Marini Transformation Cream and it's since then that I've really started seeing the results I always hoped for.
In the mornings I cleanse with the Oilacleanse, rinse thoroughly and apply the Transformation Cream, finishing off with an SPF 50. In the evenings I use a water cleanser to remove my makeup, then do a thorough second cleanse with the Oilacleanse product, before applying the Transformation Cream, alternating it with the Bioclear Cream which contains a combination of Glycolic Acid, Salicylic Acid and Azelaic Acid to help keep my spots under control.
This has proven to be a winning combination along with the treatments in the clinic. At first Peggy concentrated on glycolic peels and Dermalux LED Light Therapy to try and combat the frequent breakouts I had been experiencing on my chin.
Peggy then decided to do a microdermabrasion treatment, which is a resurfacing procedure that targets many different skin problems including sun damage and hyper pigmentation, but in my case was being used to deal with my blackheads, enlarged pores and post acne scarring.
The treatment involves a small hoover-like device which is used to suck all the impurities out of your skin, and although it isn't the most relaxing facial I've ever had, it certainly is one of the most effective. 
The hoovering sensation is mildly uncomfortable but doesn't border on being painful, and there was only minimal redness on my cheeks after the treatment.
Once I had undergone the microdermabrasion, Peggy gave my skin a much-needed boost of moisture with a hydrating ionic solution that was delivered into the underlying layers of my skin using the Infusion machine. It uses a special hand piece that emits pulses to deliver the product deeper into my skin.
After the two treatments, my skin was visibly glowing and felt much smoother. I had particularly suffered from a lot of bumps and spots around my chin, and the treatment greatly reduced the appearance of these. 
It's been just two months since I began visiting Peggy at the Monkstown Laser Skin Clinic and I've already been blown away by the difference it has made to my skin. I started off with skin that regularly broke out in painful, red spots around my chin and cheeks, which have left acne scarring in those areas. 
Now, I rarely get spots, and when I do they're much less severe, and will go away after a few days. My skin overall looks smoother, brighter and clearer - which I could not have imagined after over a year of suffering from constant breakouts.
The next skin issue I have to deal with is the acne scarring on my cheeks and chin - which I hope can be reduced with the right treatments.
Check out the before and after pics below after two months of treatment.
Before - Photos taken inside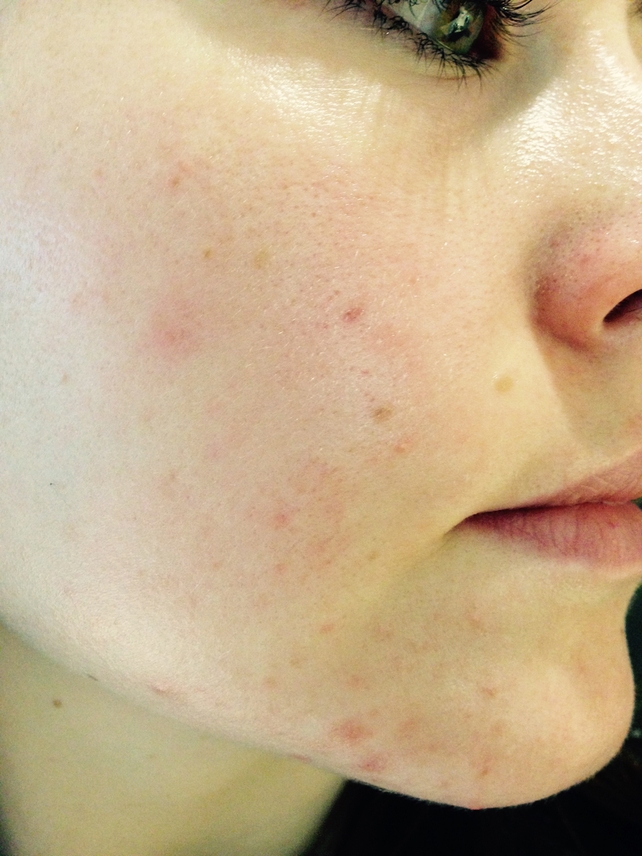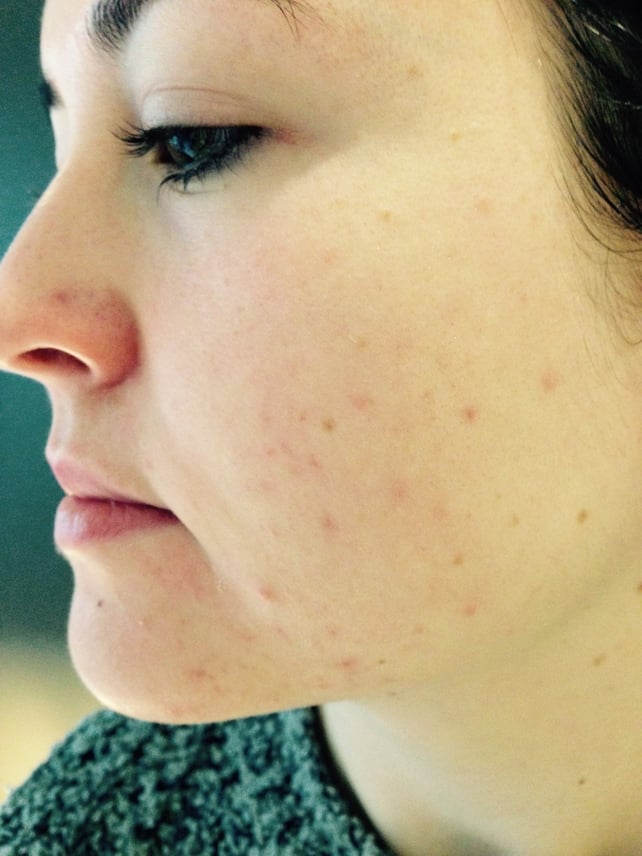 After - Photos taken in natural light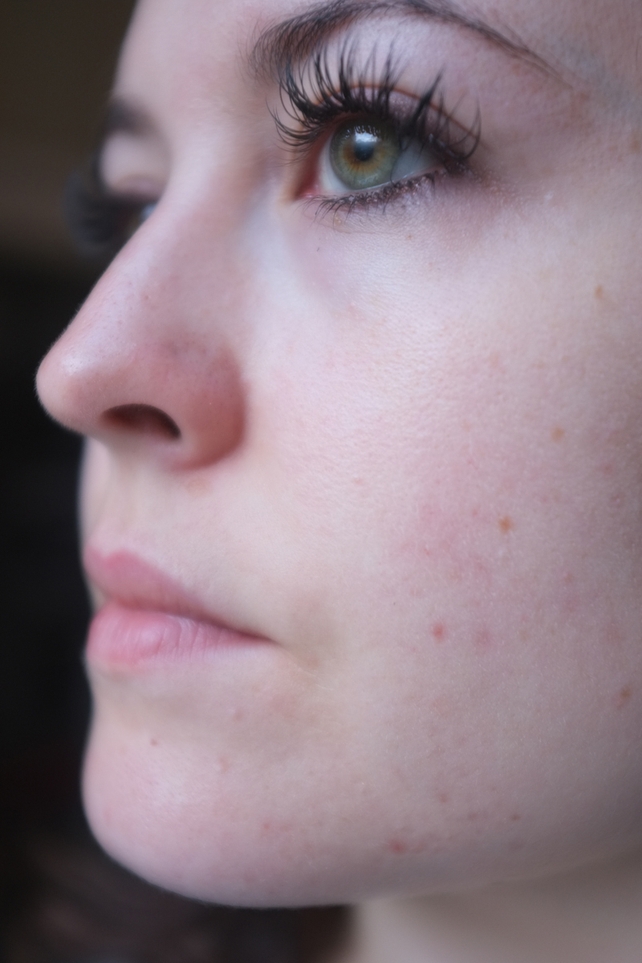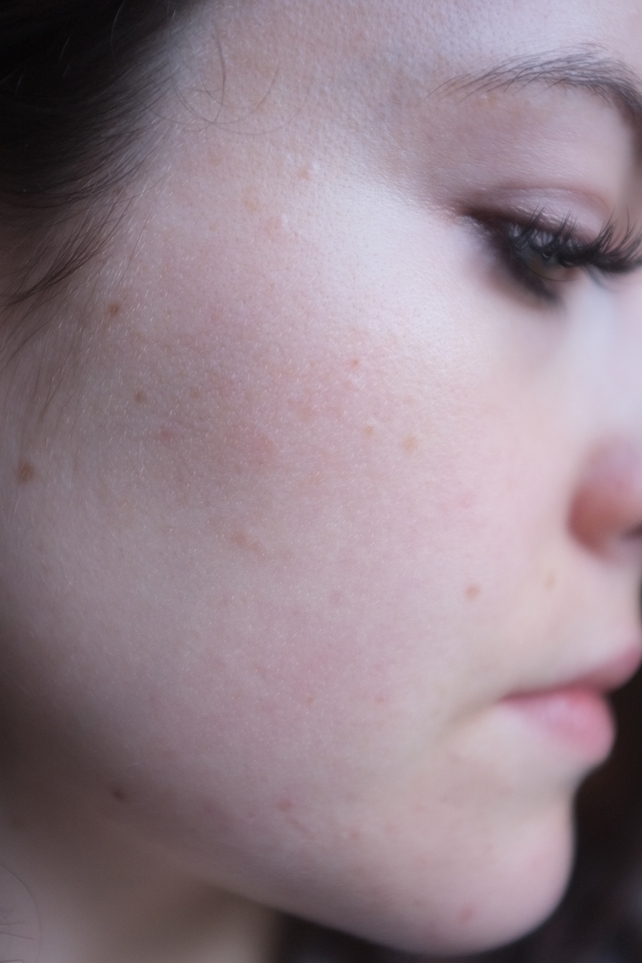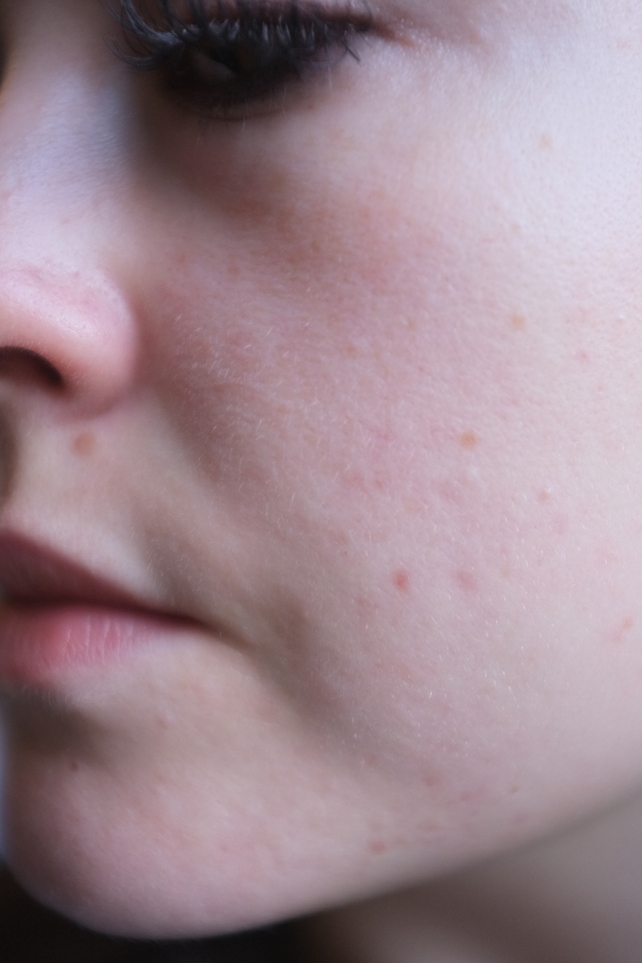 Sarah McIntyre
Monkstown Laser Skin Clinic
23-24 The Crescent, Monkstown
Co Dublin, Ireland
01 284 4431
info@monkstownlaserskinclinic.ie