The Girl (or Guys's) Day In package was the one I decided to go for - which combines a Scandinavian Full Body Massage plus an Elemis Skin Specific Facial for €99.
Having rushed to Johnstown House from Dublin on a busy Friday evening (Note: leaving Dublin during rush hour isn't worth the hassle!), I immediately made my way to the spa for my treatment, luckily only a few minutes late.
My therapist talked me through what I wanted from the massage and facial before she began - where I explained that I stored a lot of tension in my shoulders and that I had been suffering from frequent breakouts around my chin.
She began with the massage - mainly concentrating on my back, shoulders and neck - where she worked away knots with just the right amount of pressure. It felt quite tender at times, but it was definitely worth it for the feeling of relief afterwards.
After my knots and stress had been massaged away, my therapist began a thorough Elemis facial. She double cleansed my skin, used a toner and exfoliated before applying the Mineral-Rich Peel-Off Mask - which she applied in thick layers and then peeled off satisfyingly. This really helped to get down into my pores and clear them out, which was much needed.
The second prong attack came in the form of the Herbal Lavender Repair Mask - which aims to sooth skin and help begin the healing process for any spot marks. It also contains antiseptic rosemary, thyme and lavender essential oils to purify the skin - perfect for targeting my break-outs.
I was thoroughly chilled out by this stage, certainly a world away from the panicked mess I arrived in, and absolutely starving, so I was glad we had booked in for dinner with the hotel's Pavilion Restaurant. The menu offered excellent choice - I would have happily eaten anything on there - and I eventually narrowed down my choices to a goat's cheese and beetroot salad, steak with pepper sauce and a chocolate mousse dessert, all washed down with a few delicious glasses of wine.
The whole experience of being at Johnstown House Hotel & Spa was lovely and unfussy - the staff were all friendly and accommodating, the spa and leisure facilities were excellent and the restaurant served tasty, hearty food.
Taking into account its proximity to Dublin, about 45 minutes when you're not stuck in rush hour, it's a really lovely getaway from the city for a night, and I left feeling really refreshed.
The rate for one bed and breakfast with one evening meal is from €99 per person sharing. The Girl/Guys's Day In Package is €99.
For further information visit www.johnstownhouse.com
Tel: +353 46 954 0000
Email: info@johnstownhouse.com
Sarah McIntyre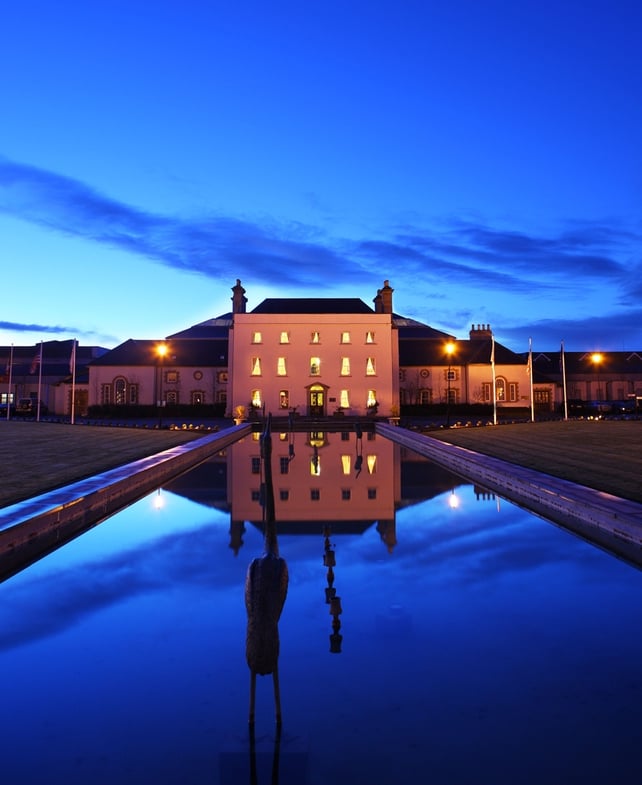 Johnstown House Hotel, Enfield, Co Meath, Ireland.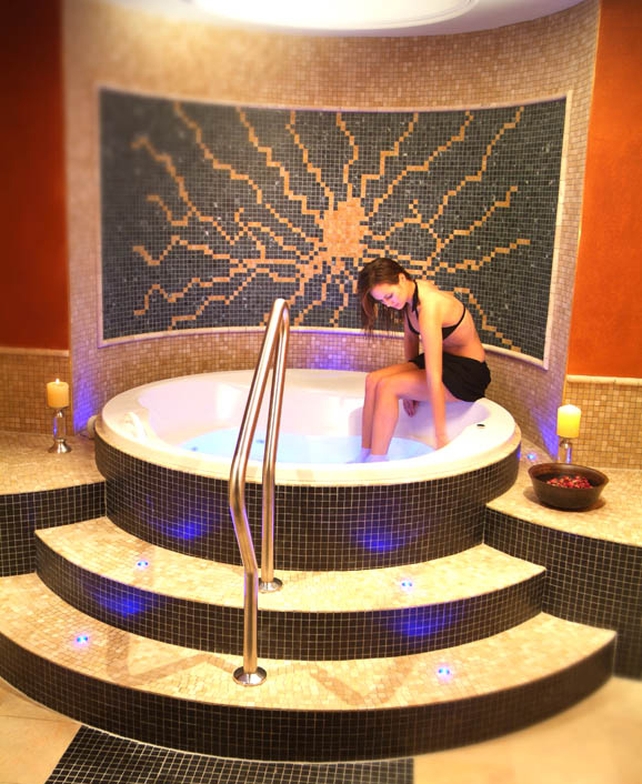 The Spa at Johnstown House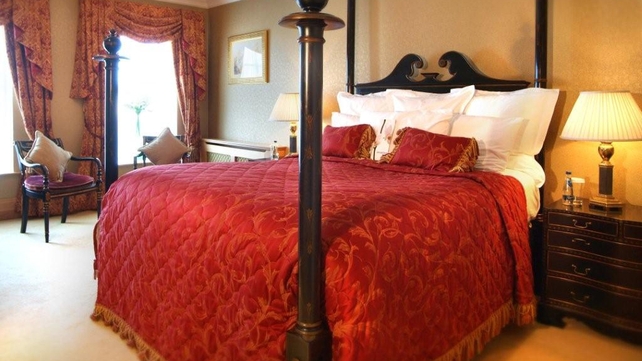 Bedroom at Johnstown House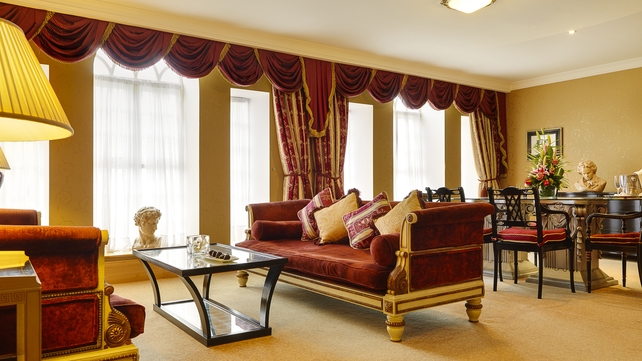 Suite at Johnstown House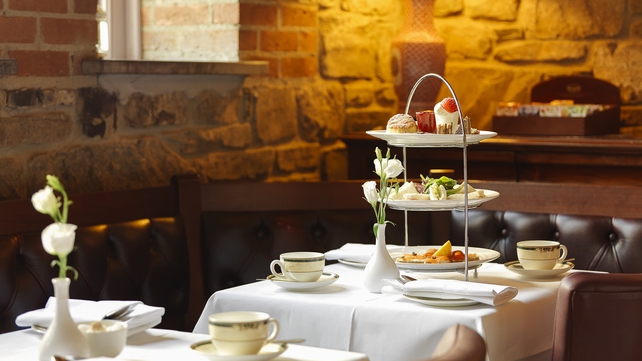 Afternoon Tea