These light pink heart-shaped sunglasses with contrast tortoise shell arms are just adorable. They will brighten up any ensemble in an instant!
We're picturing them with cut-off Levis shorts, a baggy white t-shirt and a pair of battered Converse low-tops to counteract the cuteness. These are just €13, click here to find out more.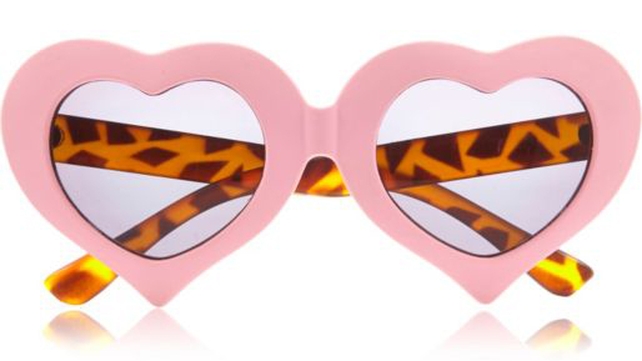 While browsing River Island for holiday wear last week, these were the sunglasses that we bagged. The retro, black and cream animal print oversized sunnies (€17) are ultra-glam in an over-the-top kinda way. They'll look great with just about everything - from simple black maxis to chic pastel separates. Check them out here.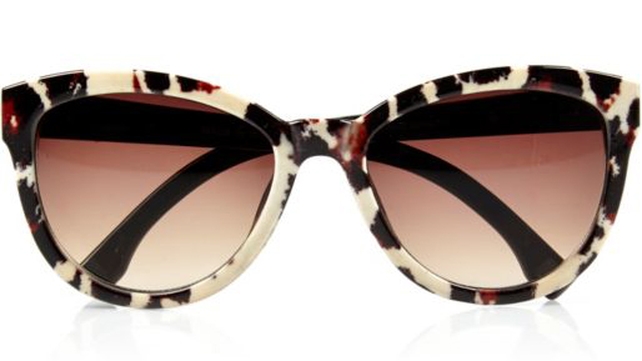 These round brown tortoise shell plastic sunglasses with gold tone metal arms and warm tinted lenses (€17) are the perfect retro accompaniment to this summer's boho vibes. Give them a goo here.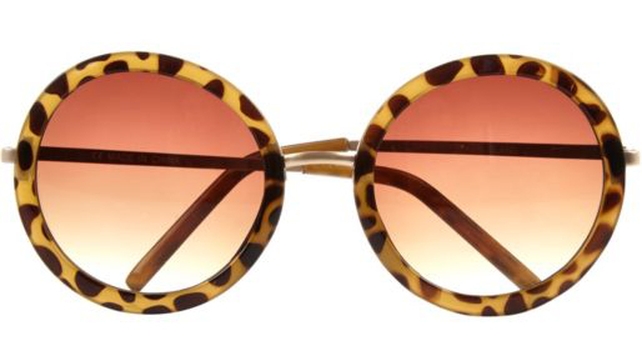 These super chunky brown tortoise shell round sunglasses have been given a cool, modern update with mirrored hologram lenses. A classic style with a twist, we like. You can pick up these babies here for €17.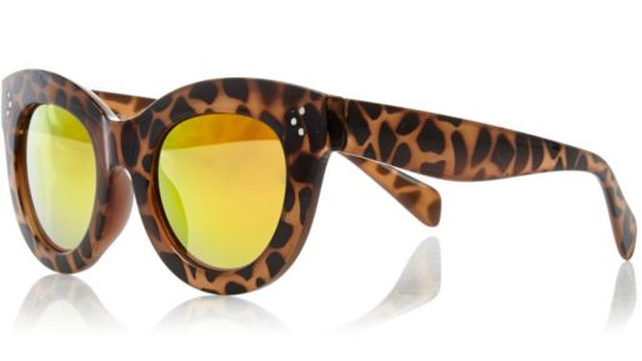 And finally, these dark pink round sunglasses with tinted mirror lenses are gorgeously girly with a chic edge. For just €17 here you can't really be going wrong.