The store is owned by Pamela O'Loughlin, who specialises in a personal one-to-one experience to help every bride-to-be find their perfect dress.
We spoke to Pamela to get the lowdown on her vintage and non-vintage stock, her top tips for picking a vintage wedding dress, and her advice for brides starting their wedding-dress search.
Sarah McIntyre: When did you set up your store Vintage Bride?
Pamela O'Loughlin: I set up Vintage Bride four years ago. I had to go to London to find my own vintage wedding dress, so I wanted to offer something for brides here in Dublin who wanted something a bit different.
Where do you source your wedding dresses?
My vintage dresses mainly come from the UK, Paris and the US.
Which eras are represented in your stock?
We often have amazing dresses that are well over 100 years old from the 1900s and have dresses from each decade up to the 1970s.
What is the price range for the dresses you stock?
Our vintage dresses start at about €500 upwards and our vintage inspired dresses start at about €1400 upwards. It is very important to me that we offer really good quality dresses at reasonable prices.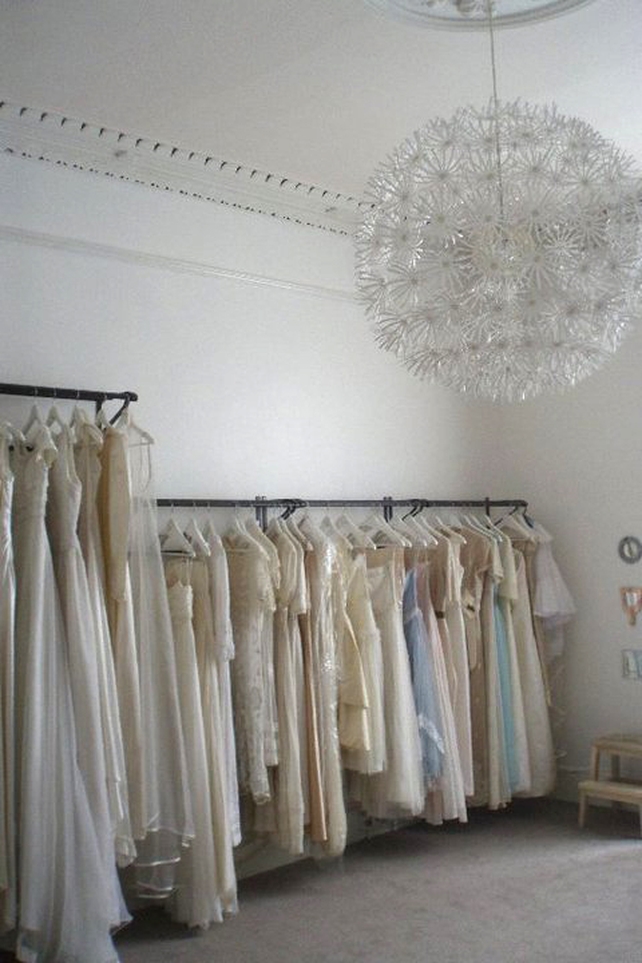 Are there particular eras that are most popular with brides-to-be?
At the moment the 1930s heavy silk bias cut, Hollywood glamour dresses are proving popular. A lot of my brides would also go with the tea length 1950s prom dresses which I just love and are so much fun.
Why do you think a lot of women gravitate towards vintage wedding dresses?
I think most brides now just want something different. It's also really important that your wedding dress is classic and timeless and you want it to look as good in fifty years time as it does today so that's why vintage works so well - it has already stood the test of time. Also the quality of some of the fabrics used is amazing, to get the same quality today would cost a lot more money.
What are your top tips for picking a vintage wedding dress?
Most importantly, don't pick a dress just because it's vintage. The romance and history behind a vintage dress is very special, but make sure that it's a shape and style that suits your body shape and personality. Our body shapes have evolved over the years so a style that suited the majority of women in the thirties for example, won't necessarily suit the majority of women today.
This is where a vintage inspired dress can work so well, a dress that's inspired by another era but made to suit a modern body shape can be ideal. It's also really important to be happy with the fact that your vintage dress won't be perfect. It's a dress with a past and a story to tell so it's going to have some flaws and you need to be comfortable with that.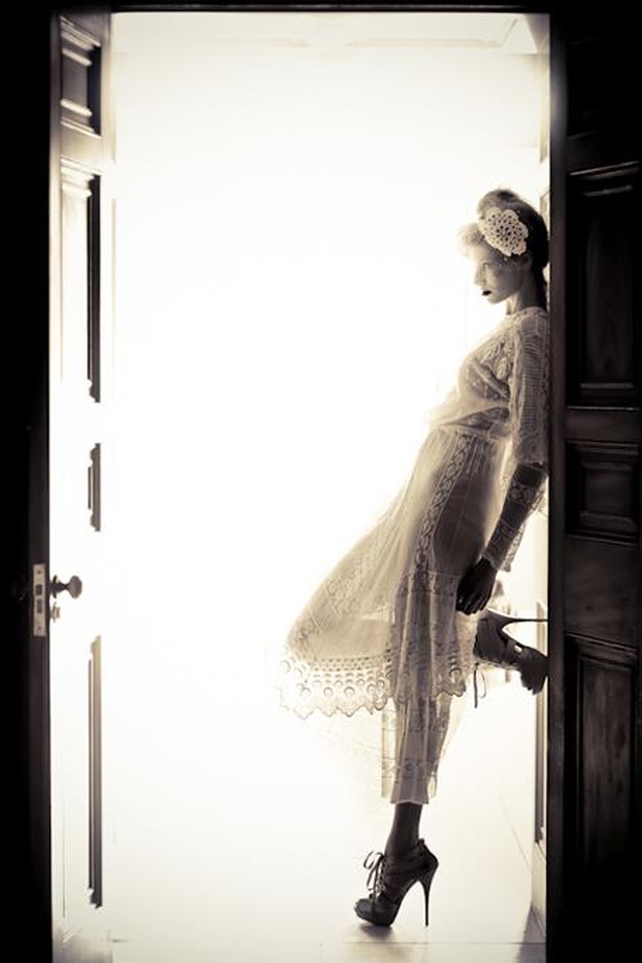 It can be difficult to find a vintage wedding dress that fits perfectly – do you offer an alteration service?
Yes, we offer and alteration service for both our vintage and vintage inspired dresses.
Brides often say that when they have found their perfect dress they just know. Is it lovely to be there for that special moment?
I am not going to lie... I am so lucky to have such an amazing job. It's such a special time for brides and their friends and families, and I feel very privileged to get a chance to be a part of that. It's also amazing to see photos of my brides on their day looking amazing in their dress.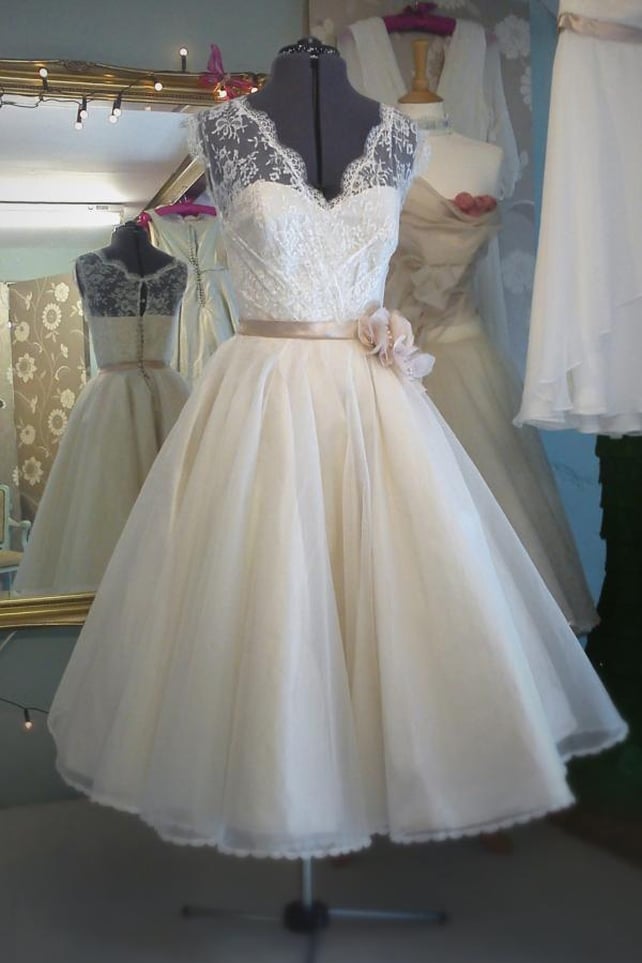 Do you carry vintage bridal accessories as well as clothing?
Yes a have a small range of vintage inspired headpieces.
Do you stock any non-vintage dresses or accessories?
Yes, I have some amazing vintage inspired dresses. I have a range from a lady called Joanne Fleming Design. Her dresses range from 1930s heavy silk bias cut dresses, to 1950s tea length dresses. They are really authentic looking and she uses only the best quality fabrics and silks.
I also have some dresses from Latvian designer Katya Katya Shehurina. Her dresses use lots of beautiful laces and have an Edwardian feel to them. I am a big believer in vintage inspired dresses, as it means brides can have a new dress but still capture that vintage timeless look that they are after.
What sort of service do you hope to offer for brides?Vintage Bride is a very small boutique and always work on a one to one basis with my brides. I hope their experience with me is relaxed and informal. I am very lucky to have worked with some of the loveliest brides in the world and feel very lucky to be a part of their journey at such an important time in their life.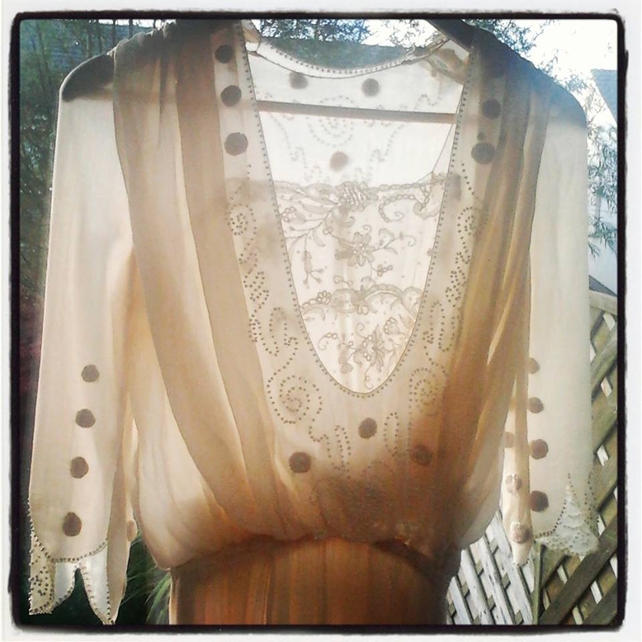 What tips can you offer for brides just starting to look for their wedding dress, it can be an overwhelming experience!
Give yourself lots of time! You want to be able to relax and enjoy the experience of looking for your dress so start looking at least nine months in advance.
Listen to your heart! Everyone will have lots of advice for you, but go with your gut and listen to your heart when choosing your dress. You will regret it if you don't.
Be open to different styles! Try on lots and lots of different styles, as many brides will tell you the dress they chose in the end was one they didn't like the look of on the hanger!
Enjoy it! It's something you will probably never get a chance to do again so enjoy the experience and have fun.
For further information visit www.vintagebride.ie
Vintage Bride
7-8 Mount Street Crescent,
Dublin 2
Phone: 086 397 5651