Beautified in 45 costs €40, and this covers hair, makeup AND nails, all which are expertly carried out within just forty-five minutes.
I went along on a Saturday afternoon to try it out, and was immediately won over by the glass of prosecco and Lindt chocolate I was greeted with upon arrival.
As this is a dry bar, I came to the salon with freshly washed hair. After a consultation with my stylist Steph, I decided to go for a tousled blow-dry with a good bit of volume - something I could never manage at home.
While Steph set about whipping my hair into shape, my makeup artist Aoife cleansed and moisturised my skin using LA Creative's own products, which smelt like a dream and felt really soothing on my face. After a bit of deliberation, I asked for a brown smokey eye, nothing too ground-breaking but this is something I haven't quite mastered myself.
She used a MAC paint pot in black as a starting point - which meant the eyeshadow didn't budge all night. Layers of eyeshadow carefully blended gave a dramatic look which was set off by lining my waterline with gel eyeliner and a pair of MAC 33 fake eyelashes I brought along for the occasion.
The rest of my makeup was simply but perfectly applied. A layer of primer was dabbed into skin to ensure my foundation would last, while a translucent setting powder set everything in place. A subtle bit of contouring and highlighting added shape, while a touch of nude lipliner and lipstick were the perfect accompaniment to the smokey eye.
A dark burgundy Essie nail polish finished off the look, and I left the salon much more relaxed than if I'd attempted to get myself ready in just 45 minutes at home.
If you'd like to be Beautified in 45, call LA Creative on (01) 6074075 to book in.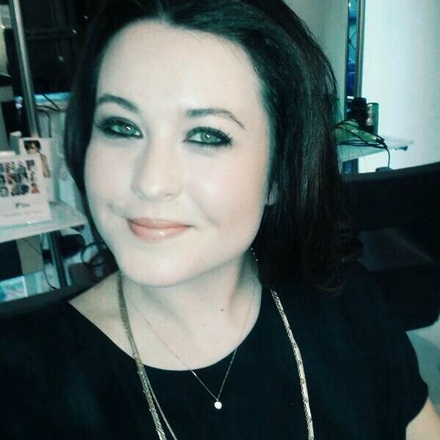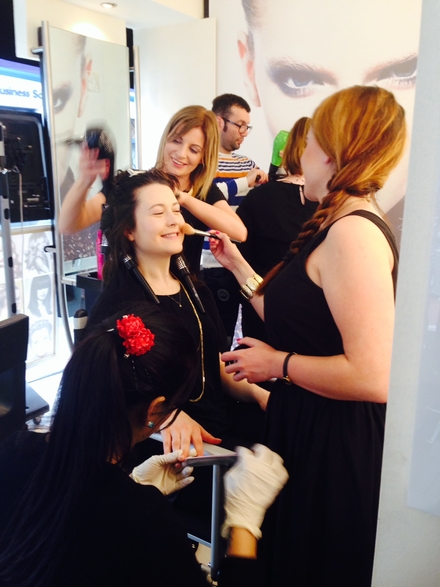 By Sarah McIntyre