One of the feature exhibitions at this year's event is Messages from renowned American quilter, political activist and AIDS campaigner Mary Fisher. Fisher, who contracted the HIV virus from her second husband, has helped fight the AIDS stereotype around the world. She uses jewellery, painting, weaving, photography and quilting to express herself and to send memorable messages.
More than 400 companies will be selling specialist materials and supplies at the event and there will also be 200 workshops where visitors can learn about skills such as quilting, hairpin crochet and braid making.
Also exhibiting at the event will be students from NCAD, who have defied austerity by making something beautiful from nothing.
Student Ellen Elliot said of the project, which utilised waste and recycled materials: "To counter austerity we used bright colours and wove, dyed, and knotted to make our creations from recycled materials including wool, ropes we found on a beach and scrap material. We tried to convey movement and fluidity seen in cultural ceremonial rituals."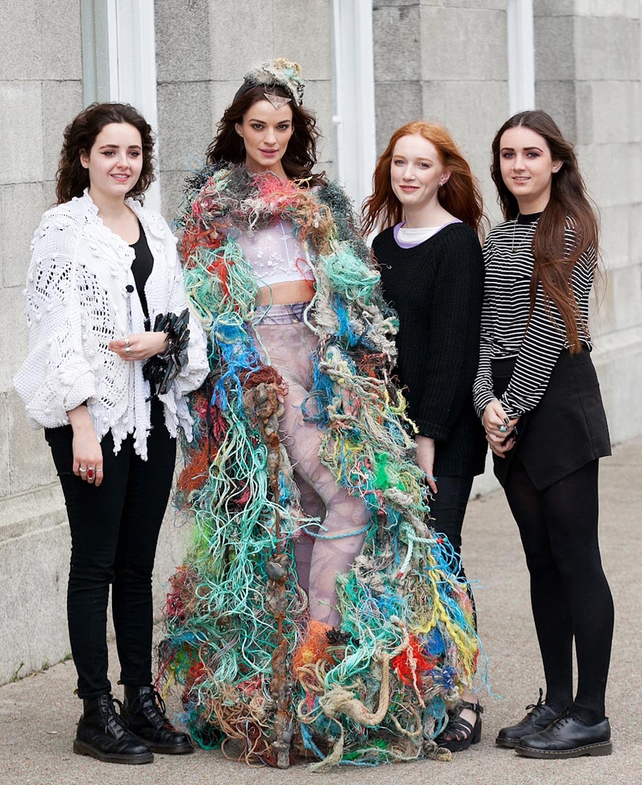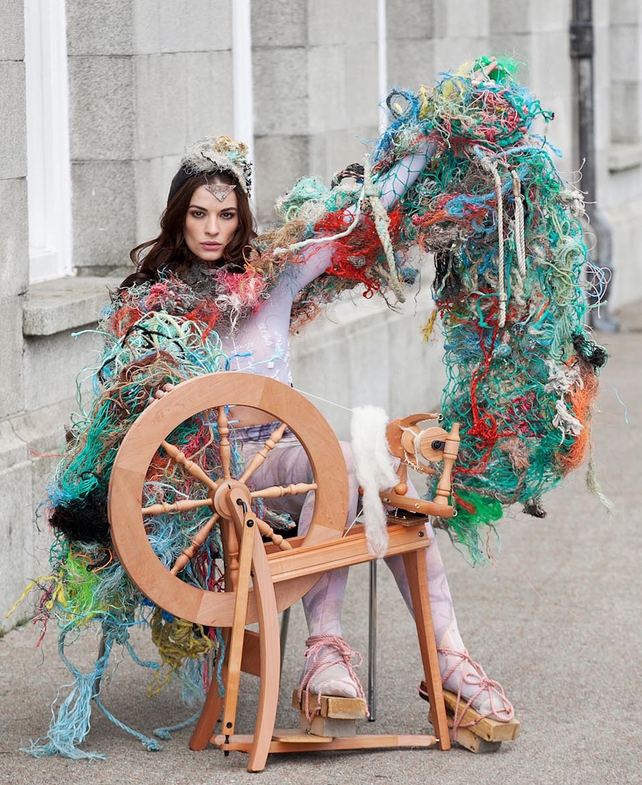 This year's show highlights include:
The Irish Patchwork Society's largest ever gallery of quilts
Specialist retailers from Ireland and the UK
The Learning Curve Workshops - inspiring classes that will get you started and allow you to develop your interest in a specific subject
16 Professionally Curated Galleries from some of the world's leading textile and quilt makers
A National Fashion Competition for Schools – launching a new Fashion/Embroidery competition aimed at young people aged 16 to 19 years.
For more information go to www.theknittingandstitchingshow.com/dublin