Instead of mindlessly adding to my closet, I have begun rationalising each purchase, and asking myself the pertinent question "Do I really need this?"
It has more than once led me to put yet another LBD back on the rails, and made me concentrate on trying to build up a solid, versatile wardrobe of pieces I can wear time and time again without growing tired of them.
Sonya Lennon and Brendan Courtney's autumn/winter Lennon Courtney offering features pieces that would all happily sit in my dream wardrobe.
These are timeless, elegant and flattering designs that don't bend to of-the-minute trends, which means you will be reaching for them for years to come.
The Full Circle dress (€299, pictured above) is a wonderfully chic piece, with feminine three-quarter length sleeves, definition at the waist and a long skirt.
If you eschew pale colours, like myself, then the very aptly named Hero Dress (€299, pictured below) could be just what you're looking for. This is a classic day-to-night number, I love how the fitted silhouette is given a fun update with the addition of a preppy colour - in matching navy so it doesn't steal the show.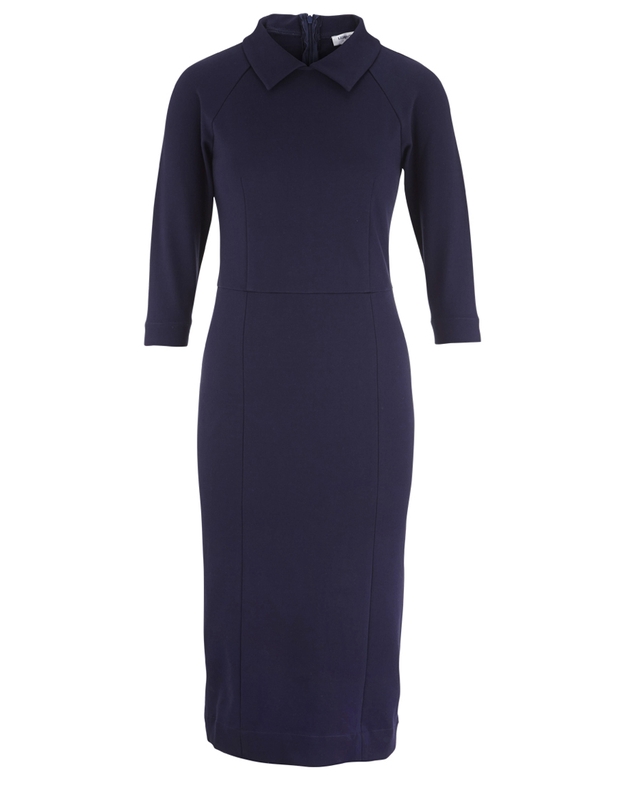 Lennon Courtney has night-time glamour cornered too, naturally, with the Lantern Gown (€389). This dramatic number has a beautifully fitted bodice, high neck and flowing skirt. Simply divine!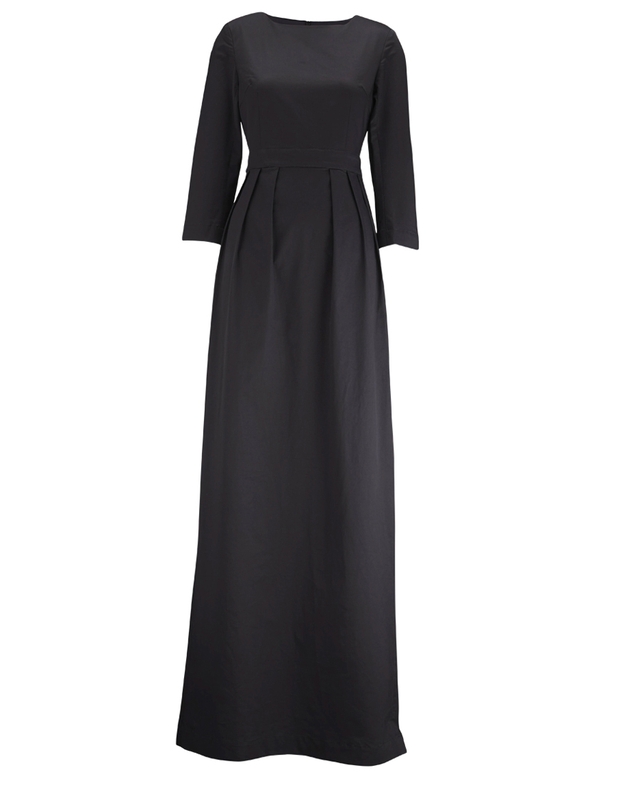 Sarah McIntyre