The Dublin designer created the costumes for both the male and female Angels to be worn at every gig at The O2.
The O2 Angels are the promotional team that host music fans at gigs in The O2, ensuring that fans have a great experience at every with with O2 Priority Music.
Manley told RTÉ Fashion of designing the costumes: "It's been a great six months working with O2 on them, it's a totally different experience for me from designing my own collections. So for me it really has been a huge learning curve and I've enjoyed every second of it.
"When I sat down with O2 they were adamant that they wanted 'Manley for O2', they really wanted that Manley aesthetic so for me the challenge was giving them something that was very Manley, but at the same time was something that the guys were comfortable working in. With Manley, it's about high quality finish, really nice fabrics, things like that, so the challenge was getting all the fancy stuff in, but still having costumes that people are able to work in."
For the female Angels, the designer created a textured silk crepe dress with button detailing. The elegant and simple design provided the perfect backdrop for the two show-stopping collars she designed. The first collar featured hand-cut leather circles held down with over 250 conical silver studs, while the second collar, which is more delicate, is embellished with over 300 different studs.
Commenting on seeing her designs worn by the O2 Angels, Manley added: "It's deadly! It was a slight bit of a shock in some ways. I'm used to seeing my stuff worn in certain ways, maybe for shoots and things, whereas this it's an outfit for work, and everybody's dressed the same, it's totally different. I'm really looking forward to Jessie J tonight because there's going to be about 50 O2 Angels dotted around. I've never been in a room where 50 people are wearing Manley before!"
The O2 Angels wearing Emma Manley's designs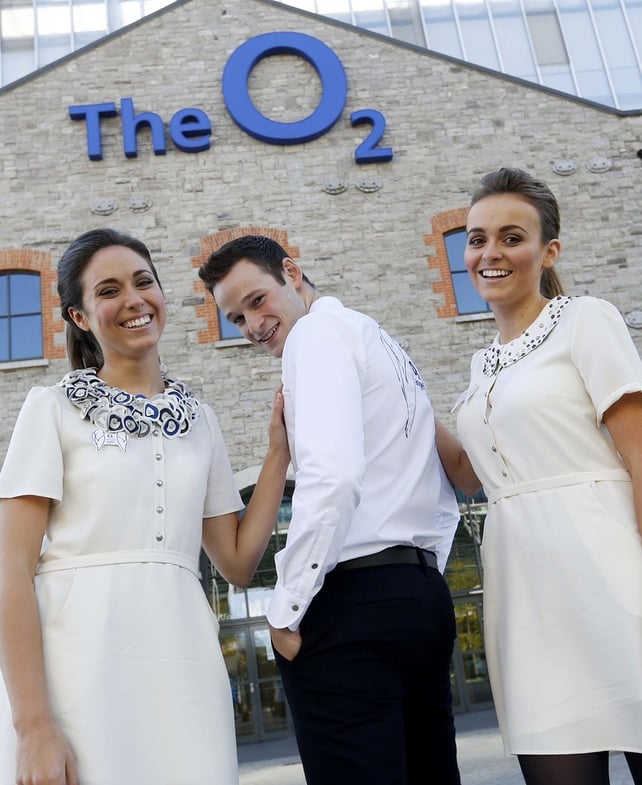 Embellished collars tie in to Manley's mainline a/w 2013 and s/s 2014 collections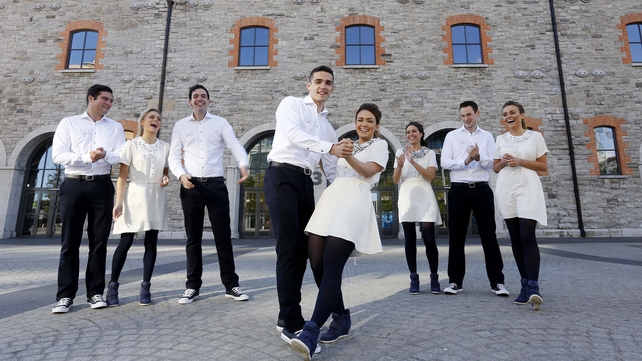 "Priority Music gives O2 customers PRIORITY at The O2. O2 customers can buy tickets to gigs in The O2 up to 48 hours before general release. They're first through the doors and first to the front of stage at standing gigs and can put their names on a VIP guest list for the Priority Lounge online. O2 customers can win unique experiences and once-in-a-lifetime meet & greets with their favourite artists plus signed merchandise, goody bags and artist gold discs. For more information, follow O2 Music on twitter @O2irlmusic or visit O2.ie/music."