There are two iterations of the product, the amber bottle is aimed at fine hair, while the black bottle tackles thick or coarse hair.
But what makes Diamond Oil so different?
While other hair oils are often laden down with silicones to tame hair, Diamond Oil is silicone-free and is made from 99% natural oils, including Apricot, Camelina and Coriander.
Rather than just treating the surface of the hair, the products penetrate the hair shaft to nourish from within. The result is soft, supple hair that doesn't feel weighed down by product.
I saw demonstrations of the product being used at Kazumi Hair Salon on Dublin's Molesworth Street, and was shown just how versatile it was.
You can use it in a variety of ways depending on your needs. It is lovely as a pre-shampoo treatment to condition hair before cleansing, an overnight treatment so you wake up with soft hair, pre-blow dry to tame your tresses and as a finishing product to give gorgeous shine.
Diamond Oil comes in a stunning faceted glass bottle with a handy pipette dropped to help dispense the oil without any mess. It costs €33.95 for the hefty 100ml bottle, and seeing as you only need a couple of drops per usage, this is sure to last for ages.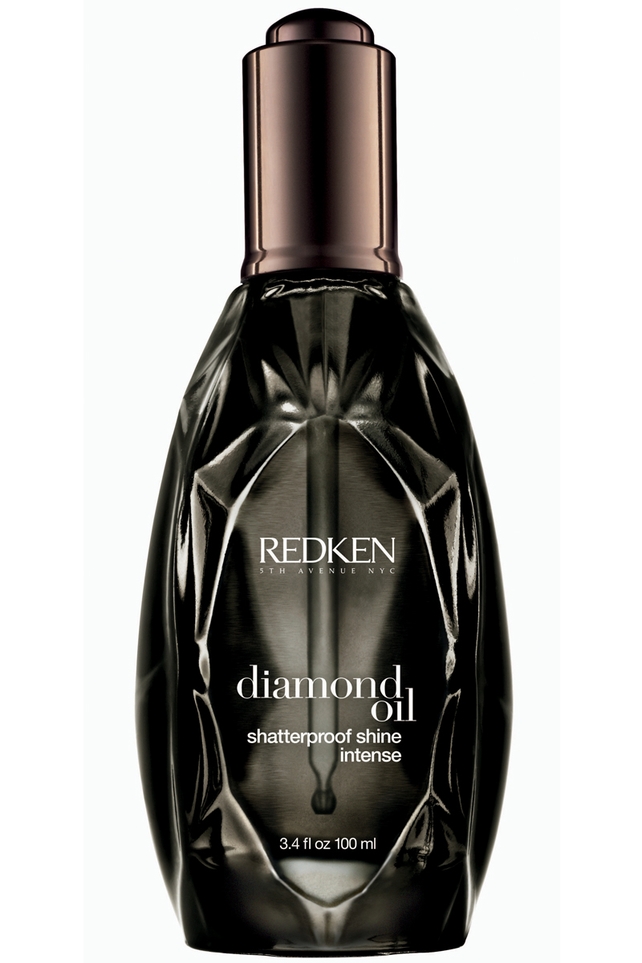 Redken Shatterproof Shine Intense for thick or coarse hair
Sarah McIntyre