Q. I would really like a nice summer jacket which is stylish but not too expensive. What kind of style would you recommend?

A. I would suggest that you choose something in a neutral colour such as white or cream, as it will work with just about everything in your wardrobe. There are lots of biker styles around at the moment that will fit the bill perfectly - they come in linen, butter soft leathers and cottons. This white denim biker jacket from Dunnes Stores is a fantastic buy at only €35, and will look great worn over a pair of jeans or a simple summer dress.
Your second best option is a blazer. This season the blazer has assumed many forms, colours and styles, whilst staying true to what it does best: dressing up an outfit with instant cool. The beauty of the blazer, perhaps, is that it works with just about anything. Wear yours teamed with shorts, a simple vest and towering heels for the ultimate in relaxed daytime dressing. This yellow blazer will give any outfit an instant lift, and at €59 it's not going to break the bank.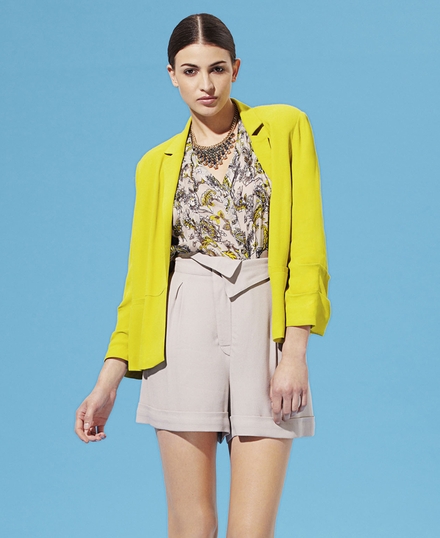 Butterfly by Matthew Williamson Blazer €59 at Debenhams
Fashion is fun but it's got to be practical too. It may look like a lovely day but remember you are in Ireland. Raincoats aren't just for train spotters, so why not invest in a classic mac for that Audrey Hepburn in Breakfast at Tiffany's look. Year on year, little additions make the Mac more up-to-date, such as cuff bows, contemporary colours and patterns. But basic beige, cream or navy version will serve you well. For a fashionable style that won't cost you a fortune, check out this metallic look Mac from Pennys - only €25 euro.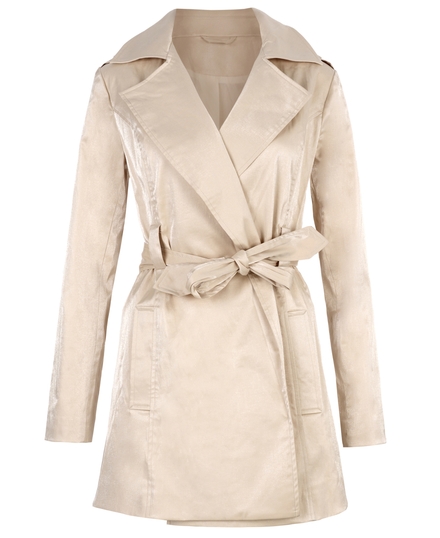 Metallic trench, €29 at Penneys
By Georgina Heffernan