Our summer may have only lasted a week, but that doesn't mean we can't at least fake a healthy, sun-kissed glow. Laura Delaney has scoured the shelves of every pharmacy, beauty retailer and supermarket nationwide, to bring you the best tans on the market.
Cocoa Brown by Marissa Carter – At last, a tan that doesn't leave a soggy cornflake pong that has your boyfriend running for the hills. The genius behind this 1 hour developing mousse, Marissa Carter, has her own beauty salon in Dublin, Carter Beauty and a degree in Cosmetic Chemistry.
The product glides on with ease and becomes darker the longer it's left on. The surprising part of the application is that you actually wash it off in the shower. In a nutshell, the tan contains a vegetable derived DHA (tanning agent) along with an accelerating agent that allows the DHA to absorb quickly before your very eyes.
It lasts for approximately 5 days (but longer if you moisturise daily) and dissolves with ease. I found that it's best to leave the tan on for 3 hours before rinsing off for a deep but natural looking sun-kissed glow. At just €7.99 a pop this is a bargain. See ya later stained sheets!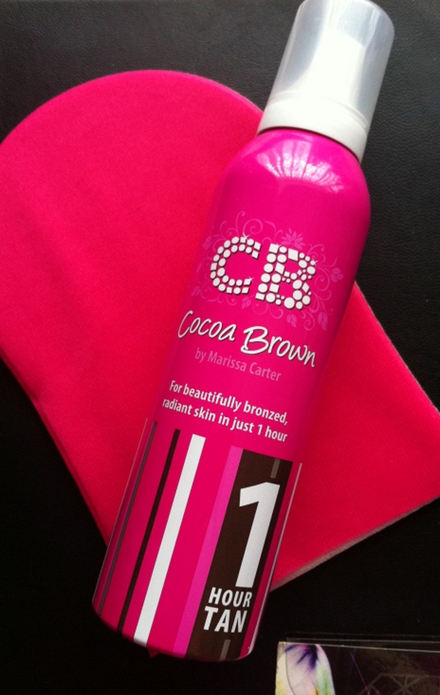 Sally Hansen Airbrush Legs Lotion – I've always sworn by the 'old reliable' that is Sally Hansen's Airbrush Legs. I love how their lotions give full-coverage and hide a multitude of flaws that can be on your legs from time to time (most recently for me, sunburn). The brand's latest water resistant and lightweight creamy formula gives an even and flawless appearance to your legs.
I even used it on my arms and the rest of my body and it worked a treat! It's slightly more expensive than the Sally Hansen spray tan at €16.95, but the lack of a nozzle means that it won't leave any mess on your bedroom floor or walls. A must-have for divas on the go!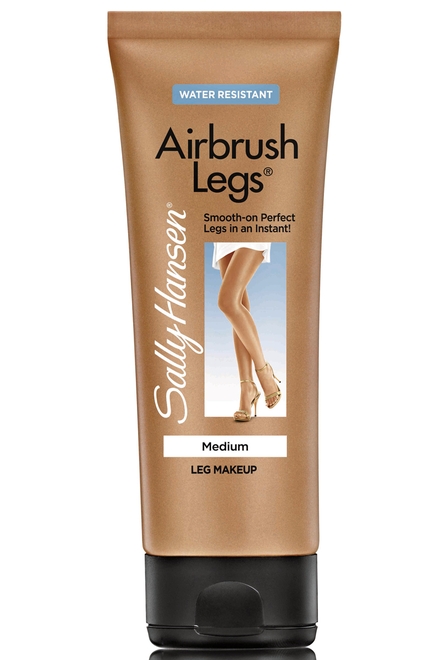 Wow Brown Ready to Glo – I first stumbled upon this gem of a product when a friend recommended that I get a Wow Brown spray tan done for my holidays. It was only after I had finished from my appointment and went to pay, that I realised the quaint salon in Donnybrook village, also stocked home-kits of their award-winning tan.
The tan comes in two shades light/medium and medium/dark. I prefer the lighter shade for a more natural look. I was amazed at how professional the result of the D.I.Y version looked. At €21.99 it's even slightly cheaper than getting a spray-tan.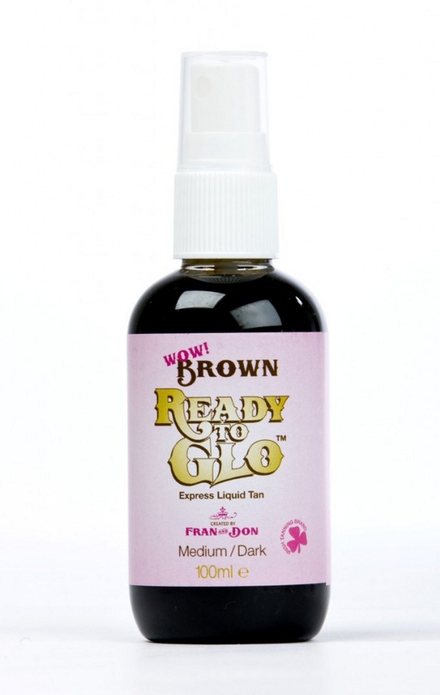 Johnson & Johnson Holiday Skin – If you're looking for a tan to get you through a 10 – 14 day holiday (and longer) then this bad boy is for you. It works just like a regular body moisturiser and no mitt is needed. It gradually develops over a couple of days, depending on how often you are applying the lotion.
The only glitch is that you really do need to wash your hands thoroughly after application to avoid staining on your palms – which is a dead giveaway that you're tan isn't real. I'd recommend exfoliating for a few days prior to application to ensure an even tan. Be warned there is a slight perfumed scent off the product, which may not be ideal for people with sensitive skin.
Based on the affordable price at €7.49, this product is an essential holiday buy. The 250 ml container also goes a long way.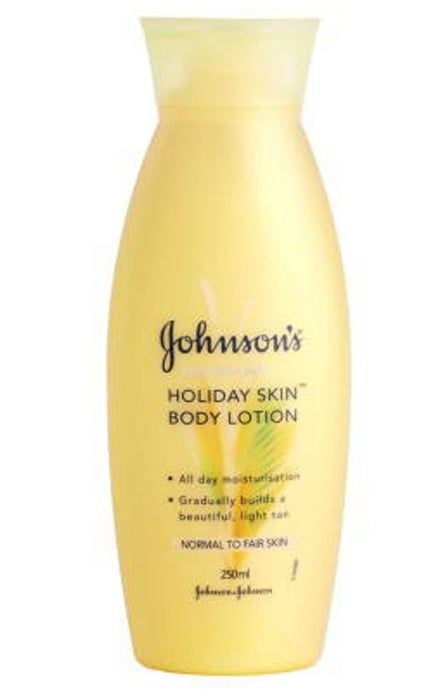 Rimmel Instant Tan + Gradual Glow Sun Shimmer: Long gone are the days when Rimmel tans looked like they had just been dipped in a tub of glitter. The latest from the range has left its sparkly particles at home and opted for a more natural matte formulation (hallelujah). It's also water resistant which means you won't be hopping from tree-to-tree on nights out when it starts to bucket down.
Better yet, it doesn't have to ruin your night when some drunken lout accidently spills their drink down you. The gradual tan gives off a lovely healthy glow. It's almost a relief to know that the effort of applying tan can give you that bit more mileage. Get this tanning double whammy for a satisfying €8.95.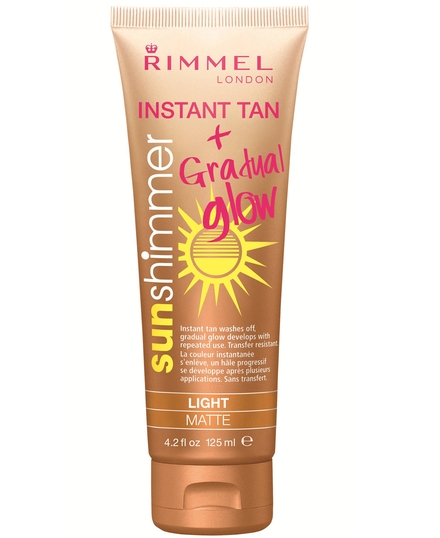 Rimmel Instant Tan Eraser - If you find yourself getting orangey patches around your elbows and on your ankles, then this tan eraser is your new best friend. It instantly helps fix any tanning mistakes. Simply spread the cream onto places that you applied Instant Tan before, massage gently for 30 seconds and watch that Instant Tan is lifted and absorbed in the cream.
Finish by using tissues to remove excess cream. It is simple as that! €7.25 almost seems to good for this gem of a product!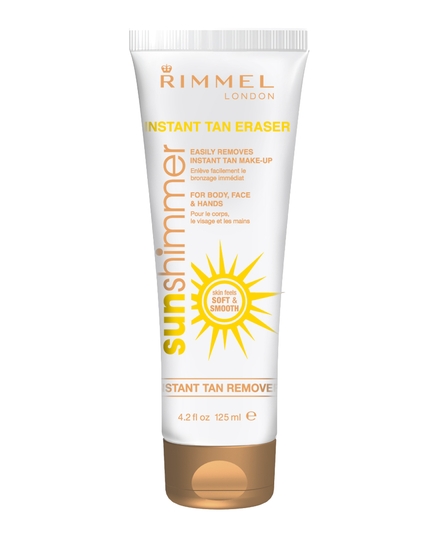 Happy tanning folks!
Laura Delaney