There are three colourways to choose from, Easiest Nudes, Sexiest Nudes and Most Glamourous Nudes, and for €34.50 you get good bang for your buck, with a selection of two cream shadows and four powder.
The Easiest Nudes is definitely my pick of the bunch - it contains two creaseless cream shadows in R.S.V.P. (sparkling champagne) and No Pressure (rich fawn), as well as the longwear powder shadows in Call My Buff (pale shell), Thanks a Latte (golden brown), Pinky Swear (soft matte pink) and Quick, Look Busy (matte espresso).
These can be mixed and matched to make endless varieties of looks for day and night. I love using the cream shadows as a base, and using the Quick, Look Busy powder as a liner for a super quick daytime look.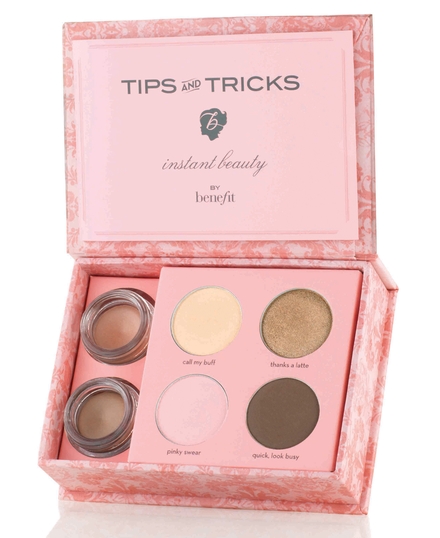 The Most Glamourous Nudes Ever kit is also fabulous, and contains creaseless cream shadows in Birthday Suit (brushed chrome), My Two Cents (polished copper) and longwear powder shadows in Call My Buff (pale shell), Gilt-y Pleasure (golden sand), It's Complicated (golden peach) and Kiss Me, I'm Tipsy (spiced brown).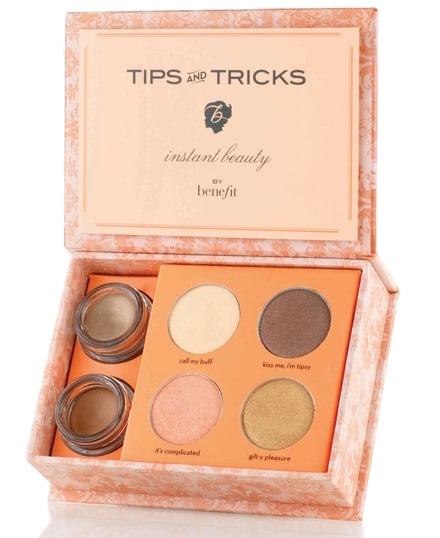 Rounding off the trio of offerings is Sexiest Nudes which features creaseless cream shadows in Bikini-Tini (oyster pink), Holy Smokes! (smoldering charcoal) and longwear powder shadows in Milk It! (pearly white), Pause for Applause (soft lilac), Blingo! (brilliant silver) and Raincheck? (smoky amethyst).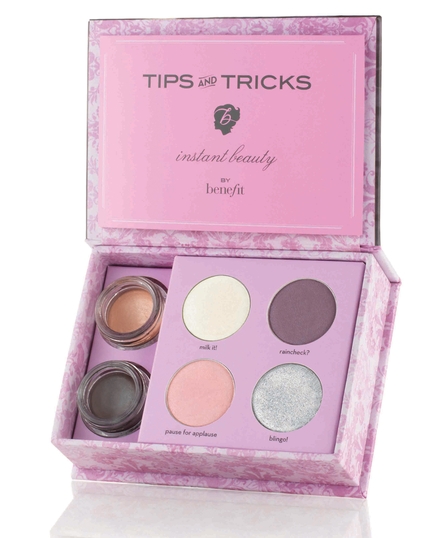 Benefit's World Famous Neutrals Sexiest Nudes Ever Box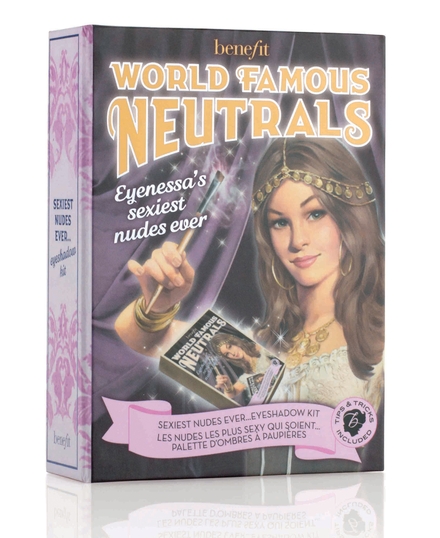 The Benefit World Famous Neutrals kits are available from Benefit counters nationwide, for €34.50.
Sarah McIntyre