Oisín Hunt is the newest name in Irish menswear, currently celebrating the launch of his first collection of high end, street wear for men.
Castleknock-based Hunt's label, Dog Eat Dog Clothing, was founded in 2011 after a summer spent living in New York City. The City served as inspiration and the fledgling designer went right to work when he returned, designing unique street wear since then and launching his menswear online at the end of April.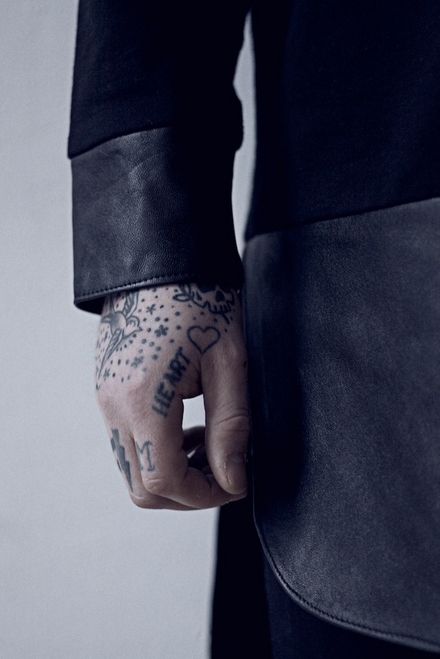 Hunt explains that travelling had given him the impetus to design, having always been interested in fashion since he was a child. Visiting the World's continents; exploring the fabrics and design ideas of differen cultures with a design eye gave him the push he needed to make his interest an enterprise.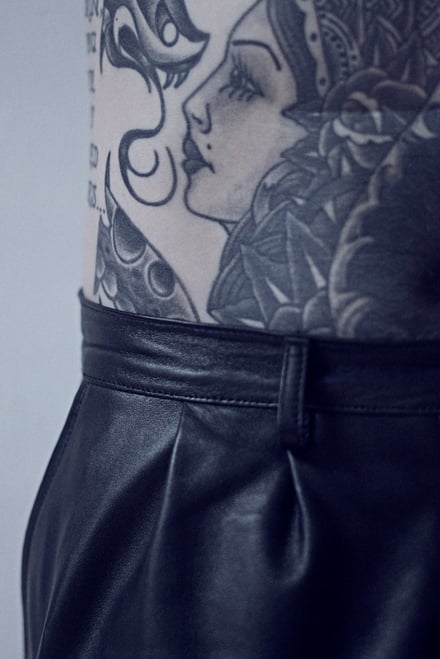 The newly-born brand is shortened, both ironically and semi-morbidly, to D.EA.D, and has a distinctly dark aesthetic to match its moniker. It's edgy and youth-driven, but Hunt insists he wants men "to feel comfortable and feel it expresses their emotions".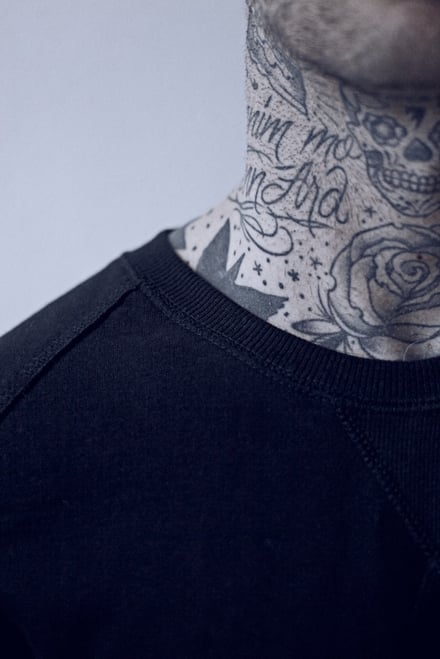 The small, well-manufactured first season for D.EA.D menswear comprises of three key pieces, with shorts, sweaters and hoodies available. All are streamlined in black, with panels of leather and white.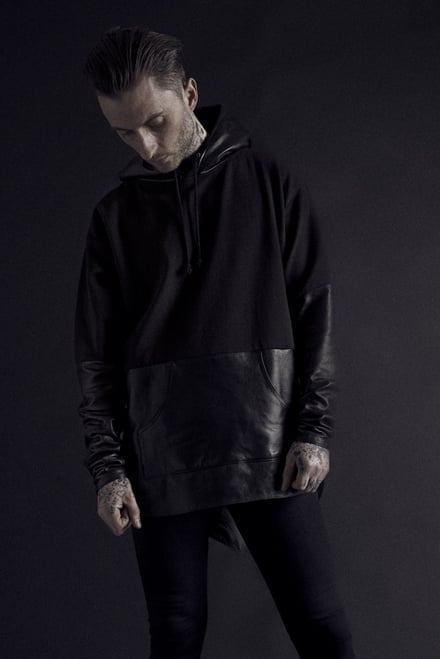 The hoody (€200) is cut with a cunning eye, featuring a piqued all-leather hood, and panels of leather on the forearms and surrounding the lower torso, cut into a peak at the back.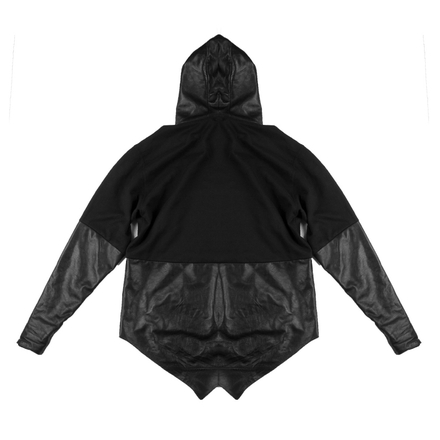 In Hunt's opinion, the stand-out piece of the collection is the monochrome, nappa leather shorts (€280) with satin underlay, completed with a YKK zipper and finished with elegant detail.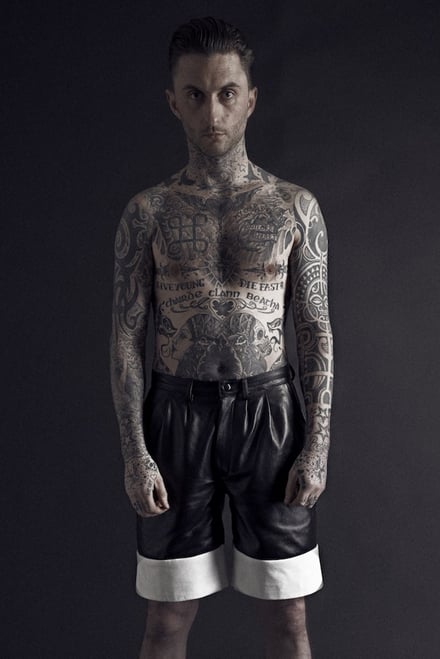 The sweater is king in streetwear, often being emblazoned with slogans or logos and in rich cotton material. However, a heavy, dark-coloured sweater for spring/summer? We're not convinced.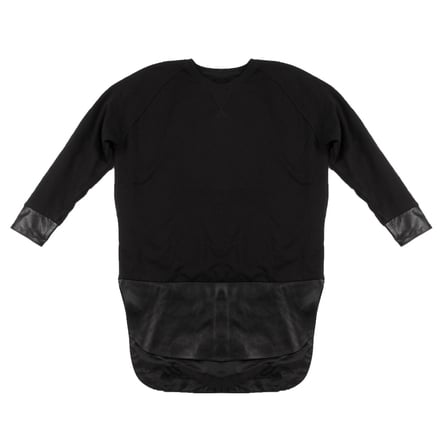 Yet Hunt's offering is unique on the market. Similar to the hoody, this 100% cotton sweater (€150), made of the finest quality, the brand boasts. It's finished with leather panelling, and an unusual, curved hem, with a dropped waist so it sits low on the torso.
You can get your hands on any of the pieces, in sizes small to X-large, online. Delivery is included in price. Check out the website at dogeatdogclthng.com.
-Patrick Hanlon