He may not seem like the most obvious style icon, but Scottish actor Ewan McGregor has undergone somewhat of a style self-actualisation over the past few years, settling comfortably and confidently into his own brand of casual cool, both on and off set.
Check out our Ewan McGregor Wear It Well gallery here
The 42 year-old family man (married over 15 years, with four daughters) has fallen into a well-known, well-documented love affair with motorcycles and it has an obvious influence on his personal style. Never far from a leather jacket, biker boots are also a staple for McGregor during his free time and for casual industry events, they even creep on to red carpets occasionally too.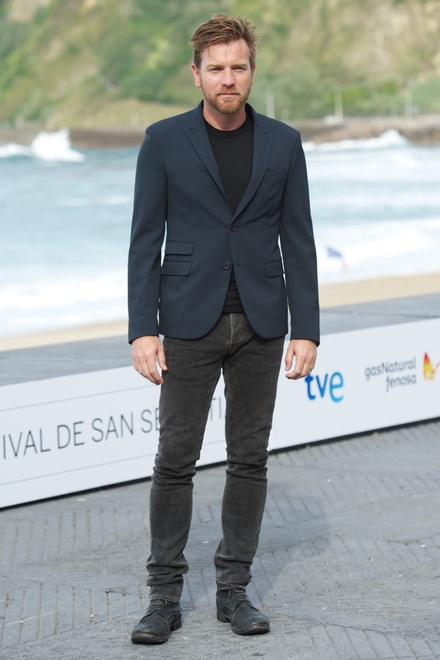 He has a casual, rock 'n' roll wardrobe which relies heavily on turned-up, dark wash jeans, scarves and simple t-shirts. Usually found in a quite neutral or dark colour palette, his personality shines through in the personal style touches he adds to outfits.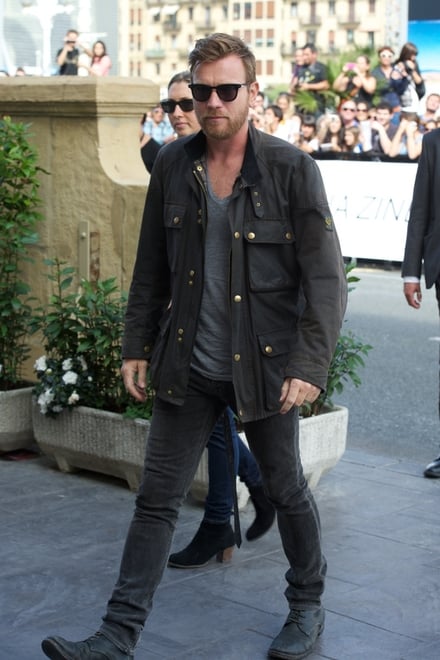 Whether it's an open shirt on a red carpet, unique shoe choices (he's not averse to the odd pair of creepers) or throwing a scarf on top of a designer suit - he has the attitude and quiet confidence to pull it all off.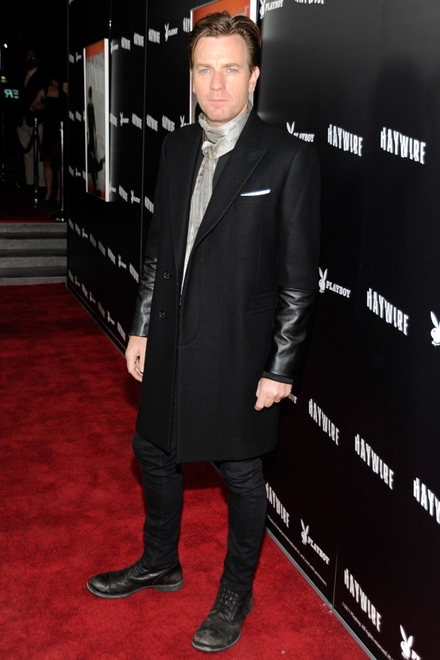 Speaking about his style, he has often said that comfort and "what makes you feel good" in turn makes you look good. He favours designers like Vivienne Westwood, Lanvin and Balenciaga, as well as name checking Neil Barrett as a brand he continuously wears as he feels it suits his personal style well.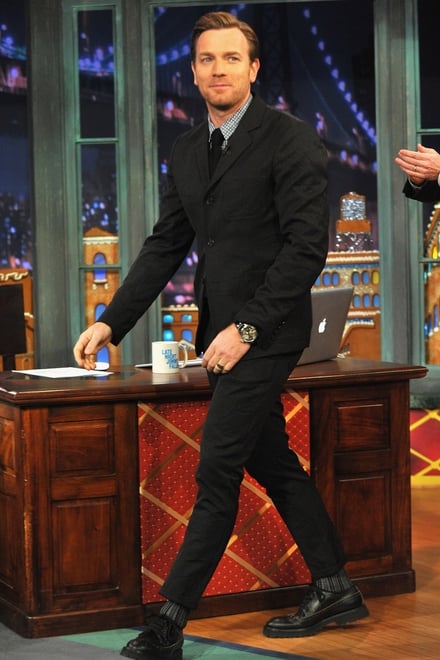 Trousers on McGregor are always slim, even sometimes bordering on skinny-fit, and usually dark. Blazers are expertly fitted on his frame, but usually made from comfortable, casual fibres, with just one or two buttons closed. T-shirts and jackets serve their purpose, being either heavy or light, when their function is needed.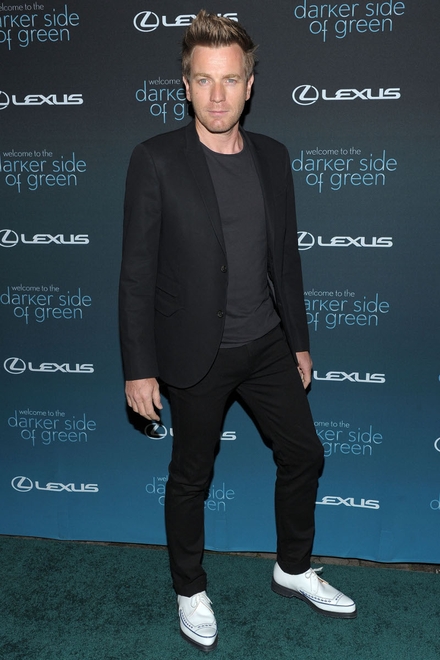 There's something a little messy and rough about McGregor's look that's enticing. His hair style and facial hair can often be scruffy, his jeans a little worn, boots may be even tattered, but there's always an element of control within his ultra-casual look.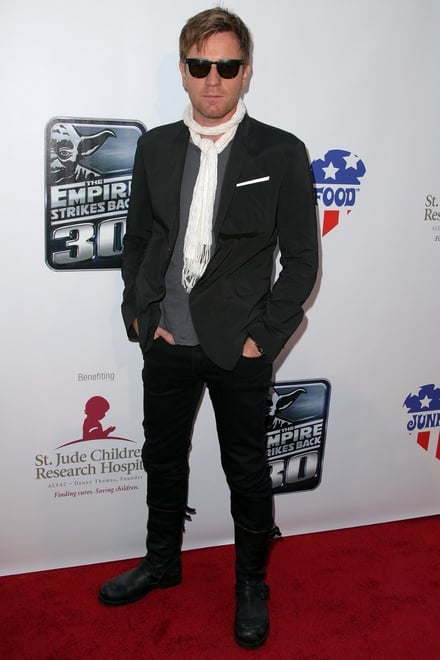 To master and imitate McGregor's masculine style, check out our Wear it Well gallery, taking menswear pieces from both the Irish high street and online to mimic McGregor's look.
-Patrick Hanlon