The glamorous brunette is in demand at the moment – she is she jetting back and forth from the UK for a slew of high profile jobs – as well as planning her forthcoming nuptials to DJ Eddie Hughes. Georgina Heffernan caught up with the glamorous brunette to find out a little more.
My very first fashion memory...
Doing a show for John Rocha in the Beacon, Sandyford just after it had opened. It was my very first big show and I just remember feeling so honoured to be wearing his clothes.
I started to establish my style identity when...
To be honest I think I am still always to trying to establish my style identity! But I probably only started taking a real interest in clothes/fashion /style when I started modelling. I was a total tomboy until then!
The day that changed my life...
When my parents bought us our first pony. I spent the next 10 years of my life really involved in pony club where I made lifelong friends, learned some very important skills and life lessons. And also, most recently, the day I got engaged was an amazing time in my life. Hoping too that our fast approaching wedding day will be another memorable life changing day!
If I wasn't a model I'd be...
Working with animals in some way.

The thing that I like most about my appearance.. .
My eyes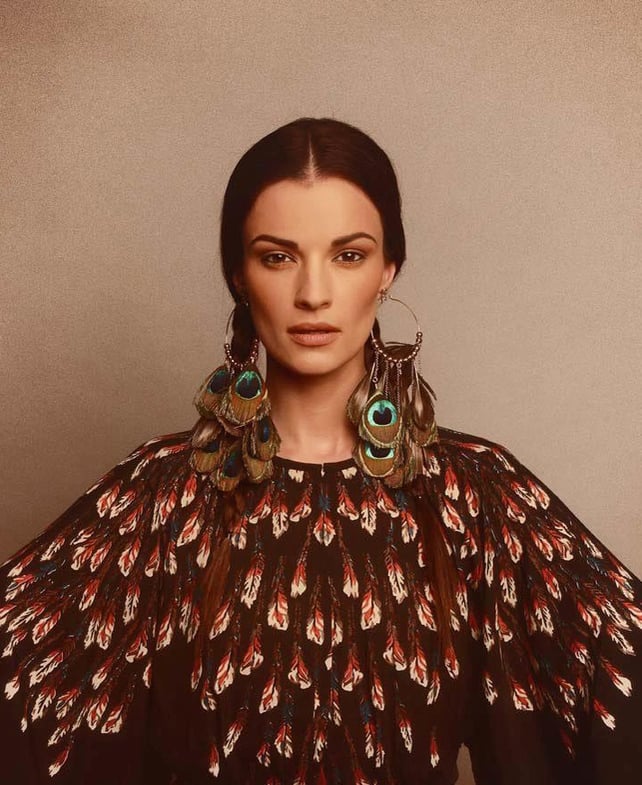 I look my best...
And feel my best when I'm all dressed up, hair and makeup done and ready to go on a night out!
My closet...
Is a bit of an eclectic mix! Mainly high street and a few designer pieces when I've blown a month's wages here and there over the years! I like to mix it up, but main staples include comfortable clothes for work, like jeans, shirts, cardis, blazers, white and black vests, leather jacket. Some cute tops and dresses for nights out. Converse in many colours, flat boots, high heel shoes.

Something you don't know about me...
I was born on Friday 13th!
My favourite place in the world is...
At home with my fiancé Eddie and our dog Oscar
How did I ever live without?
My iPhone

My greatest inspiration...
My parents Mary and Vincent Fitzpatrick