Q. I am five months pregnant and, at this stage, I'm having a complete wardrobe meltdown. I love to wear fashionable clothes but, with my bump expanding at an alarming rate, is that ever possible?
A. Pregnancy is a special time in most women's lives but it can be particularly challenging when it comes to style. First, it's a little harder to zip your jeans. Next, your tops start feeling tight across the chest. Finally, your panties start to roll down to your hips every time you bend over. By the final hurdle from six months on, you have a bump that grows at a rate of knots, leaving you with a serious wardrobe worry.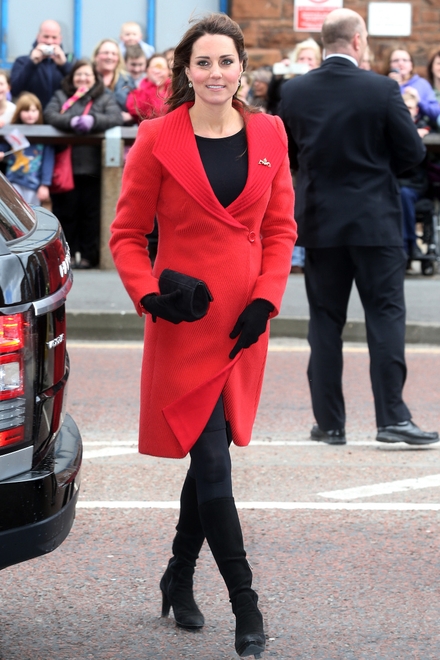 Some people are a dab hand at pregnancy style - Kate Middleton, for example, has not put a glamorous foot wrong since she announced her pregnancy in December - but others are not quite so fortunate.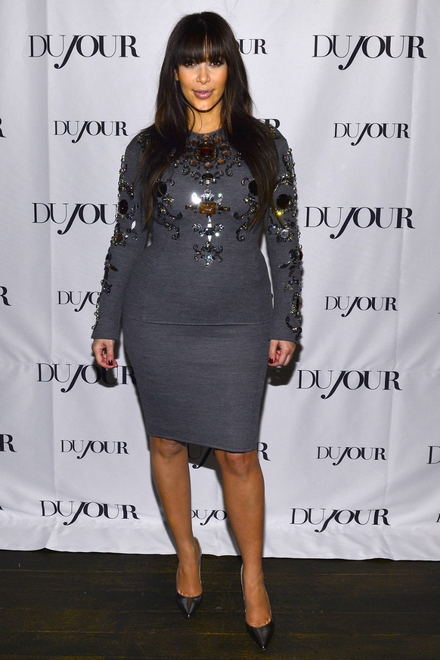 Kim Kardashian's rapidly-expanding tummy hasn't stopped her squeezing into some of the tightest gear around. Far from settling for sober maternity wear, the 32-year-old has gone totally the other way, with some outrageous designer outfits that might raise a few eyebrows even if worn by a woman not carrying a child. When she gets it right, she looks stunning but when she gets it wrong, frankly, it's a car crash.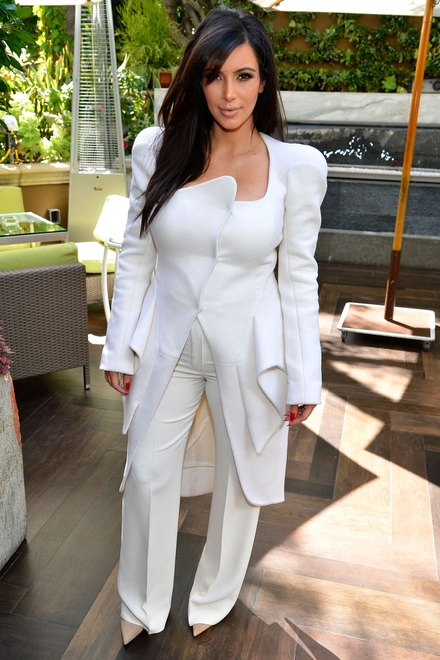 So two ladies, two very different approaches to pregnancy style and lessons to be learnt from both. Remember, to be stylish and pregnant, you need to embrace your new shape. You have to celebrate it. But you also need to be aware of it, and not keep wearing your regular wardrobe — even if it's a size up.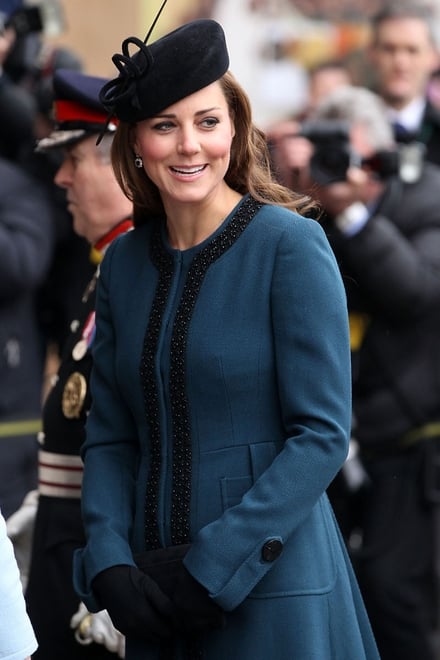 To be fair, Kate Middleton hardly even looks pregnant but she knows how to flatter her tiny bump with classic empire line dresses and skirts that skim her stomach. Kate also wears a lot of structured coats and jackets, as they draw the eye away from the stomach area. And she refuses to give up wearing a little heel, which means that she has managed to avoid looking in any way frumpy. For the most part, her wardrobe is tailored, sleek and comfortable.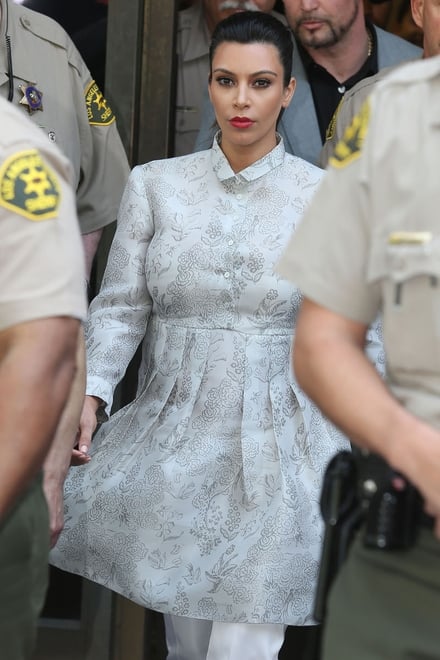 If, like reality TV star Kim, you love high fashion and still want to wear the latest styles, by all means do, but try to avoid anything too fussy, belted or tight. Equally, dresses that are too voluminous will only serve to add girth to your expanding frame, so choose heavier, darker fabrics such as jersey as they are the most flattering.
High heels and skinny jeans can also look fantastic when teamed with a loose fitting top and a structured jacket, as they will help to disguise your bump but also look stylish. If you have great legs, show them off and don't be afraid to flash a little cleavage - but don't have everything on show, a little subtlety will transform your look from brash to beautiful.
Problem solved... Here are some top picks for spring summer maternity wear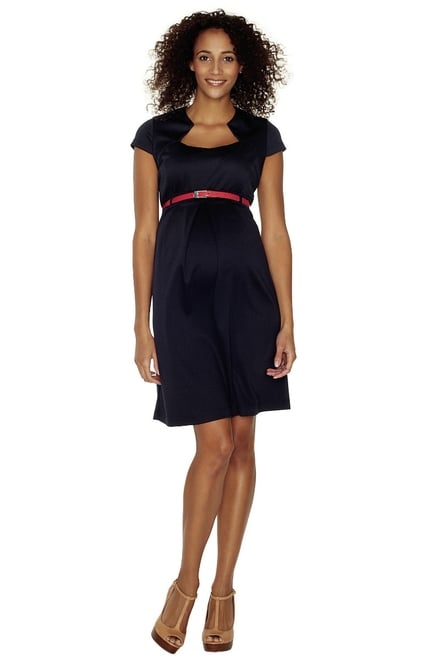 Mothercare Ponti Dress €42.00
Asos maternity skater dress with peter pan collar, £30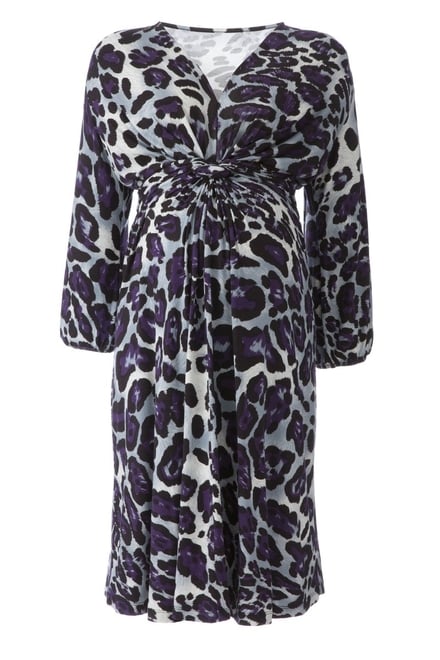 Simply Be maternity print wrap-style dress, €37.50