Strikingly beautiful schoolgirl Laura O'Grady has taken London Fashion Week by storm by opening the show for international designer Bora Aksu. The Castleknock beauty, who is signed to Anne Morgan's agency Distinct Model Management, pulled off something of a coup when she was first down the runway for the Turkish designer in one of the opening shows of London Fashion Week. Georgina Heffernan caught up with her - fresh off the runway.
Georgina Heffernan: So Laura, we've managed to catch up with you right in the middle of London Fashion Week - what has it been like so far?
Laura O'Grady: It's such a whirlwind experience, very challenging but also enjoyable and spontaneous too. I have modelled for Bora Aksu, Orla Kiely and J.JS.Lee this season so far, and my favourite was Bora Aksu. It's a special show for me because last season it was my first show to walk in ever and this season Bora chose me to open, which was exciting. He's really sweet and incredibly talented.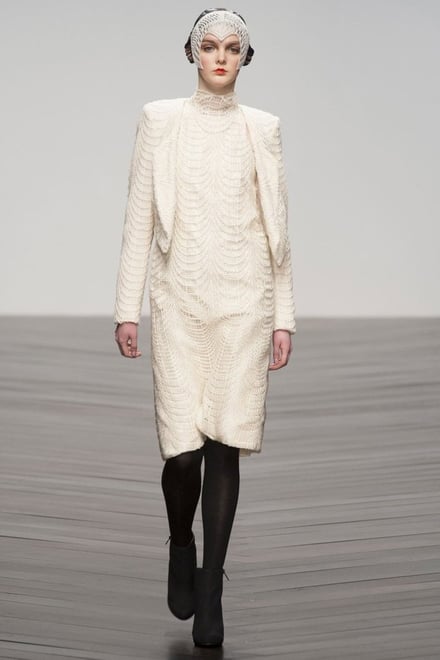 Many people see the life of a model as glamorous and exciting but is there a downside? Is the constant travelling exhausting and do you have to go to lots of castings? What's the reality behind the gloss?
Modelling has its perks but most models always laugh about the 'glamorous' connotations because in reality it's a job, and a difficult one at that. Fashion week for a model means waking up at 5, 6 or if you're lucky 7am and going to bed in the early hours of the morning, and in that space of time you will spend the whole day running around the city to a crazy number of castings which sometimes clash in times, locations etc. Its exhausting and very competitive.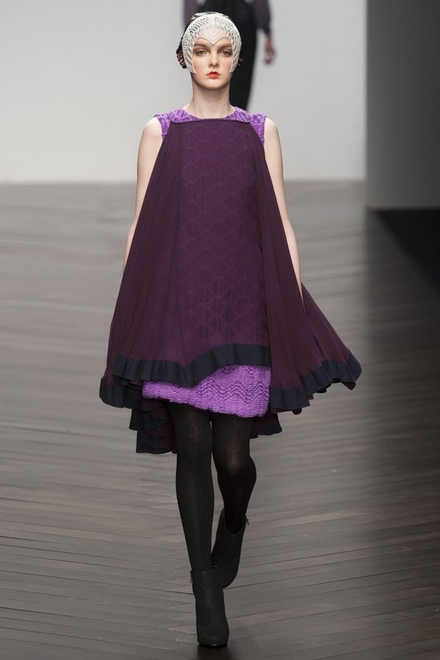 Do you have to work hard to maintain your enviable figure?
Well during fashion week definitely not because I've been running around London for hours on end, but when I'm at home I try to eat genuinely healthy, no silly diet foods filled with artificial sweeteners or junk, just lots of natural fruit and veg, nuts, fish, chicken, complex carbs all that type of thing. You have to educate yourself what's really healthy and what isn't because it's so hard to find foods that aren't processed on end but luckily both my mum and I love to cook so we make lots of fresh meals at home.
There has been more controversy this year about the weight of the models on the catwalks. Where do you stand on this issue?
The reality of models and their eating habits is a lot more boring than the stereotype of models who live on coffee or cigarettes because if we did that we'd look rubbish and wouldn't book any jobs. Models eat healthily, because it's a must and genetics and age usually do the rest. Agencies don't take on girls in the first place who aren't right for the industry and so the pressures that are so hyped up really aren't as evident as a lot of people imagine. You wouldn't last a day doing this job if you weren't well nourished because it is so mentally and physically taxing.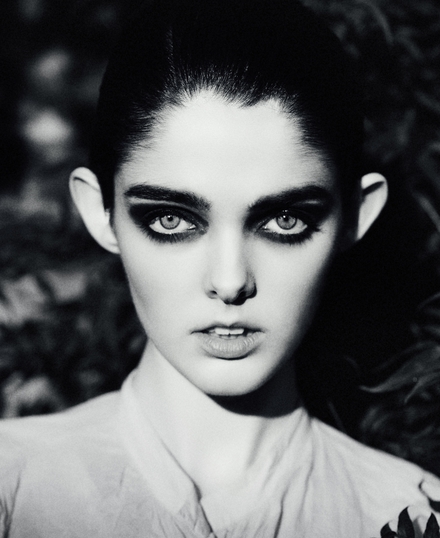 Were you always confident about your looks?
Of course not, and like every teenager I'm still not always, but I have learnt to accept how I look and be happy with myself. I think fashion, as cut-throat as it is, is great for that. I never appreciated the fact that I was so awkward and goofy with big ears, big eyes and big eyebrows until modelling made me realise that the unique characteristics of a person are so much more interesting than if we were all to look perfect! It's why I'm not so into heavy makeup and fake tan, there is no need to cover your flaws when you can accept them as what makes you unique.
You're represented in Ireland by the Distinct Model Agency. How did you come to work with them?
I met my agent, Anne Morgan, when I was 15 and she kept in touch with me until I was ready to begin modelling. She's the most incredible agent and I owe a lot to her for her support and guidance.
What's your personal style like?
I like classic clothes, chic and simple, sometimes with a bit of a rock chick twist, sometimes a bit of a granny twist.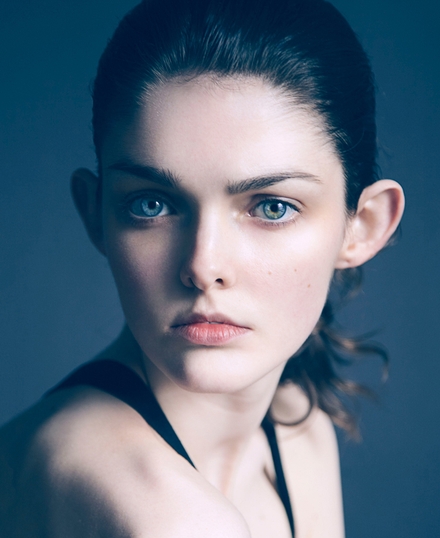 Where do you see your career going in the future? Do you want to continue with modelling or branch out into other areas such as TV presenting or acting?
I really don't know yet, I want to see how my Leaving Cert turns out first. I would like to continue to model because I have done some really cool jobs abroad and met some really amazing people, but I have to see how it goes first.
What collections collections have you found the most exciting or inspiring?
Last season I did a show for a designer Claire Barrow and although her autumn-winter show hasn't happened yet, I predict it will be very exciting as she is really one to watch! I am also a big fan of Simone Rocha, as she is an incredible Irish talent, and Christopher Kane.
What's your motto?
My motto is this: Intelligence without ambition is like a bird without wings, because I think you always have to be sensible, calm and realistic even in the trickiest situation. After that its good, old-fashioned hard work and passion!