Aoife Foran is fashion forward .And she wants to help others find more stylish outfits, too. Foran is the owner of Put A Bow On It, which opened in Enniscorthy in 2011. It's a store that has the latest in women's clothing and accessories and has gained a loyal following of women who want something just that little bit different.
Georgina Heffernan caught up with Aoife to find out a little more…
Did you always want to run your own boutique?
Yes I did. Only last year, my friends and I read our school year book from 2000, and in my interview I said that my ultimate ambition was to have my own boutique!
What looks and labels are you stocking next season?
I always try and stock a mixed range for all ladies. The stock is day-wear to wedding, so we have a great selection for everyone. The pointy toe stiletto is big for spring/summer and it's great for a glam look but for something a little more casual, why not invest in a cowboy boot? One of my favourite looks coming in for next season is a camel cowboy ankle boot; it looks great with coloured forals, is lovely with skinnies or a little dress.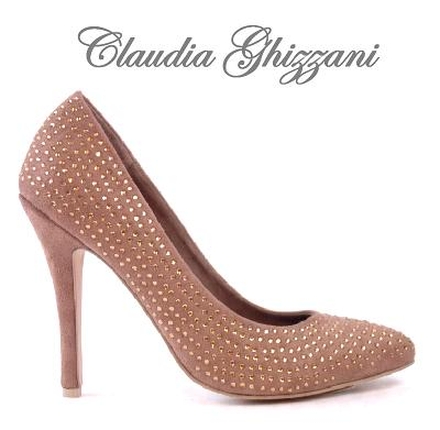 Does the prospect of running a business in a recession make you nervous?
Yes, but I opened in 2011, in the middle of the recession! It's been tough but I have some great support from my fiancée, my parents and my friends - especially Sue and Annemarie - who are all often called in to do a few hours here or there. I think stocking fashionable styles and affordable prices also helps - and we try and keep the shop bright, positive and upbeat.
What part of your job is the most rewarding?
Working with fashion everyday I love it! Along with helping customers and seen them leave happy!
How long have you been working in fashion and what's different about what you do?
I trained as a beauty therapist and also worked in hair salons from a young age; I find hair, beauty and fashion go hand in hand! I learned must about fashion when I worked for Tanya Deane in Amber Sky boutique, Carlow; she had a fantastic flair for fashion and business. I think we are different, because we try to create a service for customers in a bright and quirky surroundings, a one stop shop for all ladies shoes, bag, jewellery and headpieces.
What inspires your style?
From a young age I always watched my mother… she is very stylish. Now I love Rihanna's look; I think she is beautiful and can look really glam in evening gowns or really stylish and laid back in leather and jeans.
What has been your highlight of your career to date?
Getting in the top 50 short list in best of Irish shops, for The Irish Times...
What is your motto in life and in business?
Concentrate on what you're doing – not others around you. Work hard and stay positive. Marilyn Monroe said "give a girl the right shoes and she can conquer the world" I like the sound of that!
20 Main Street,
Enniscorthy,
Ireland.
Phone: 0539230605 or 0871712555