Q. I've seen a lot of pencil skirts in the highstreet stores but I'm not quite sure how to wear one. Is it at all possible to wear this style without straying into 'sexy secretary' territory?
A. The pencil skirt used to be an office staple but no more - this season it's been totally re-invented and is one of the key looks for spring. If you don't already have one hanging in your wardrobe, now's the time to invest as the spring catwalks have been celebrating the female form. The great thing about the pencil skirt is that it is such a versatile piece. High on the waist and tailored neatly over the hips and thighs - the perfect pencil can transform you from ordinary gal to supermodel in an instant.
So it's just as well that figure-hugging pencil skirts are a favourite among catwalk designers and shops at the moment. Whether it be skintight, metallic or patterned, there are plenty of styles to suit you. At the office, wear one with a tailored blouse tucked in, changing to a slinky camisole for a glamorous after-hours event. Perfect!
THE RULES
- High-waisted silhouettes, below-the-knee hems, and stiletto heels make the legs look longer, so keep this in mind when choosing a style.
- Pencil skirts that hit right at the knee are wardrobe gold because they can be worn with almost any heels. Skip the wedges, as those can look too casual with something as polished as a fitted pencil skirt.
- Don't wear a pencil skirt with boots unless you have a black belt in fashion and a gigantic closet with lots of options. Finding a boot that hits at the exact right place on your leg when you've got a to-the-knee skirt is harder than solving the toughest Sunday crossword.
- When wearing something as fitted as a pencil skirt, always tuck in your blouse or shirt to help create a long, lean silhouette.
- Pick a top that covers the first few inches of the skirt but stops short of the widest part of your hips. Or wear a fitted blazer left open to reveal your waistline.
Need a little inspiration? Here's a few of our favourite looks...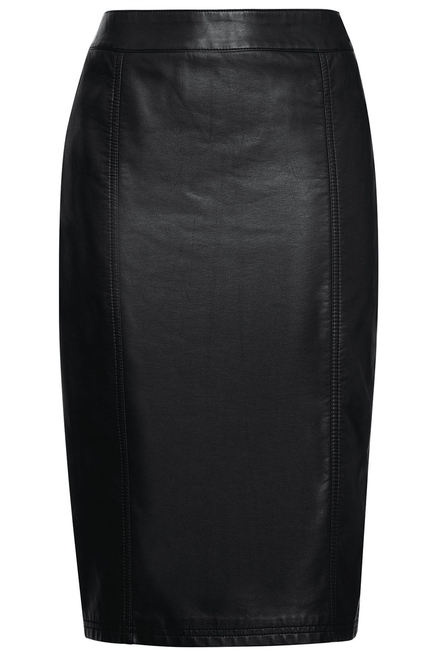 STAR BUY - Black Faux Leather Pencil Skirt €38 Next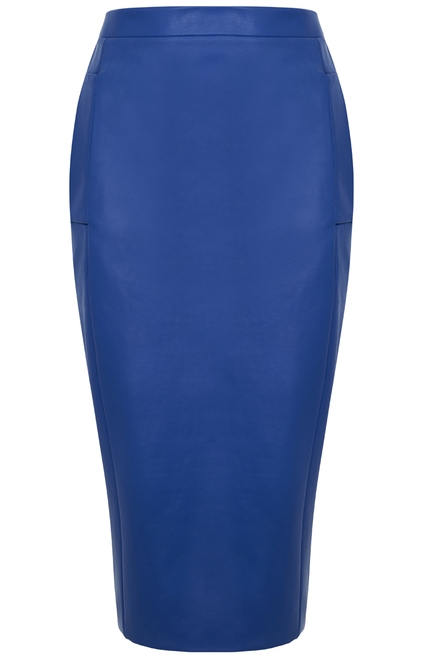 M&S Autograph Blue Leather Pencil Skirt €225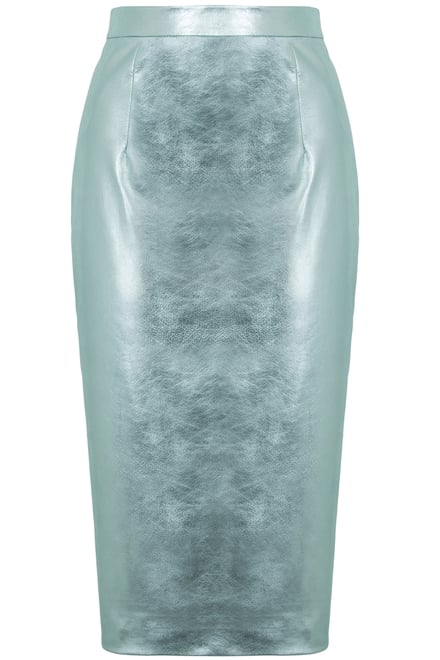 M&S silver leather pencil skirt €225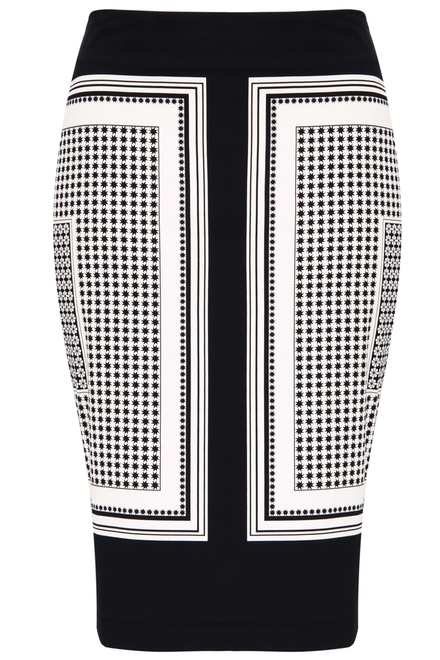 ASOS Scarf Print Pencil Skirt €46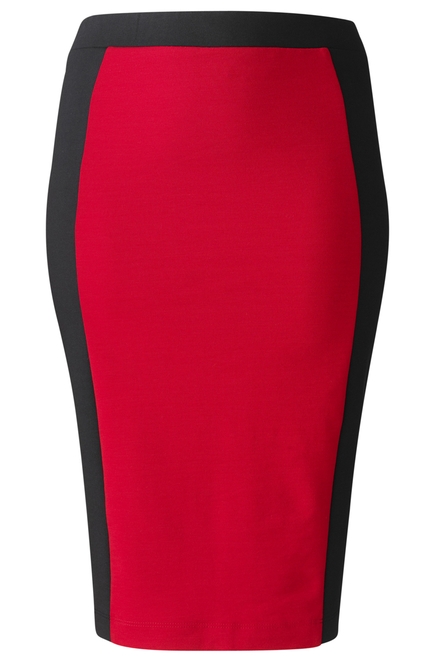 Bespoke Dita Contrast Panel Pencil Skirt €40 Simply Be