Having worked as a professional hair stylist for almost fifteen years in some of Dublin's most prestigious salons, Niamh's initial interest in hat couture came from a noticeable lack of avant-garde, distinctive headwear available to prospective clients.
Inspired by timeless designs from the world's leading fashion houses, Niamh has married her love of haute couture with a natural flair for styling, with her unique and imaginative perspective evident throughout the entire collection of her stunning creations.
Georgina Heffernan caught up with the talented designer to find out a little more.
What's the inspiration behind your creations?
I am hugely inspired from leading haute couture fashion houses through the ages. Different materials and fabrics inspire me to create certain looks. I love to play with different textures and tone and break the rules that usually apply. With these inspirations I like to give each piece that unique edge by adding a modern twist, ensuring the design is one that represents precision, individuality and luxury.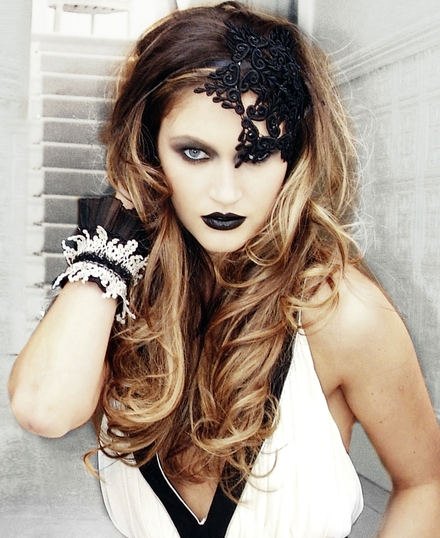 You've had a long career as a top hairstylist - how has this experience informed your design process?
A gift passed down from my mother, I've worked as hairstylist for over 15 years. As a stylist I am always interested in going that extra mile and engaging in fantasy competitions which allows me to express my art. Designing hair is an art in itself -sculpture, architecture, and balance play a lot in this as well as in my millinery. Both in hair and design I want to create a design that is exclusively for them to wear with ease and confidence. What may be one person's choice may be way too flamboyant for the next so I believe bespoke is the way to go.
Who is your favourite milliner and why?
It would be hard to name just one milliner that I love. Hats are big again so there is wonderful talent out there creating beautiful work. I have always loved Stephen Jones work for sheer bold designs and of course Phillip Treacy for his precision.
What is your favourite creation so far?
My favorite is probably 'Red Head Piece' as it was my first ever creation prior to even studying the craft. I still; love it to this day, seems to look wonderful on most people. The lovely Rosanna Davidson was a fan of this one.
What has been your biggest achievement in your career to date?
Definitely taking the plunge to eventually work as a freelance stylist. I felt restricted at salon work because I had no other time to explore other interests. It's opened up a world of opportunity in both the worlds of hair and design. I have had the pleasure to work a lot more on film and engage in putting my designs into production in my millinery.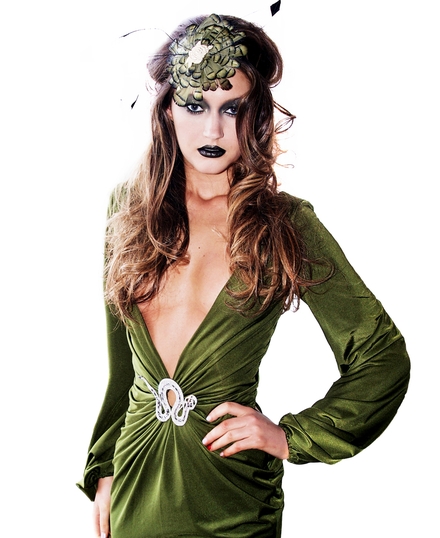 Have you had to streamline your business as a result of the recession? How has it impacted you and your peers in the fashion industry?
The recession has of course impacted on my business along with everybody's. However ladies are ladies and they like to look their best no matter what the economic recession. My ready to wear collection caters for people still wanting to inject my design into their ensemble and meeting their budget. It is about playing around a little more and getting creative at home by mixing and matching our wardrobe ingredients more.
What do you enjoy the most about your job?
I absolutely love meeting new people from all walks of life. I love to make people feel good about themselves in the job I do for them. Many of whom have become great friends. Each day is new and this is something I wouldn't change for the world.
Where do you see the brand going in the future?
I would love to take my design that bit further and extend to apparel. I have had the wonderful opportunity to design a gown for a client of mine in January which I am really excited about so let's see where that opportunity lands me.
What's your motto?
My parents instilled Positive thinking into us all. If the desire is there believe it and believe in yourself, I firmly believe this is that basis of success.