Nothing makes a girl feel more out-fashioned than the sight of a woman looking cool in leopard print.
One minute you're stopping traffic in your biker jacket and skinny black trousers, channelling your inner Kate Moss, when - boom - there she is, all legs and spotted fabric, looking as if she just stepped off the catwalk.
It doesn't matter that her dress is from Pennys, or that she's a little on the short side. Those spots dashed all over her animal print trench coat are a fashion trump card. You might as well go straight home.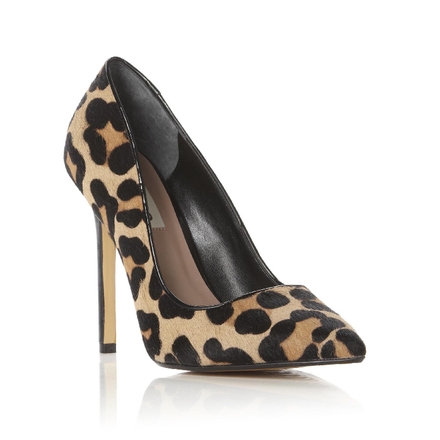 Leopard print court shoe heel, Dune, currently on sale online from €105 to €80
But for such a fashion staple, it would be fair to say that leopard is a tricky look to wear, and, it divides fashion fans straight down the middle.
Leopard is classic. But be careful, because it can look totally sleek or totally sleazy, depending on how you wear it. For those teetering on the edge of the great pro and anti-leopard divide, there are a few basic rules. First, it always looks better on people with olive skin tones and darker hair; blondes risk looking a tad too much like a glamour model.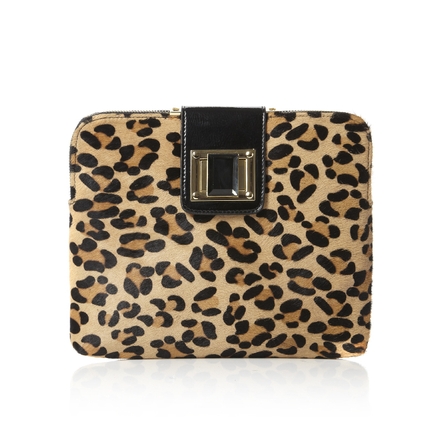 Leopard print clutch, Dune, €60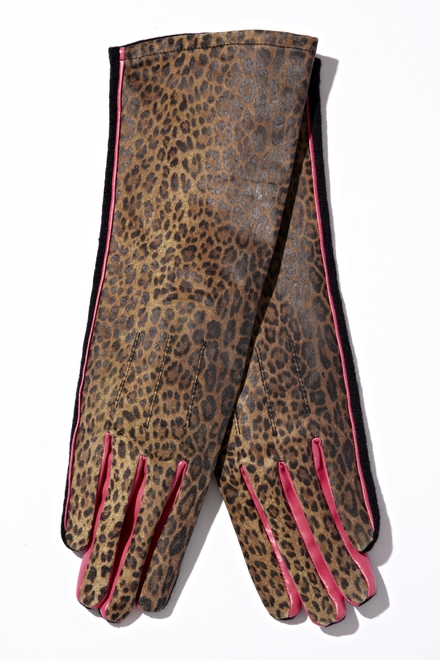 Leopard print gloves with pink, River Island, €39
Second, less is more, don't go the whole hog. If you aren't sure how to embrace this trend, it might be better to start with accessories such as a handbag or pumps paired with a classic black dress to give the outfit a hint of sexiness.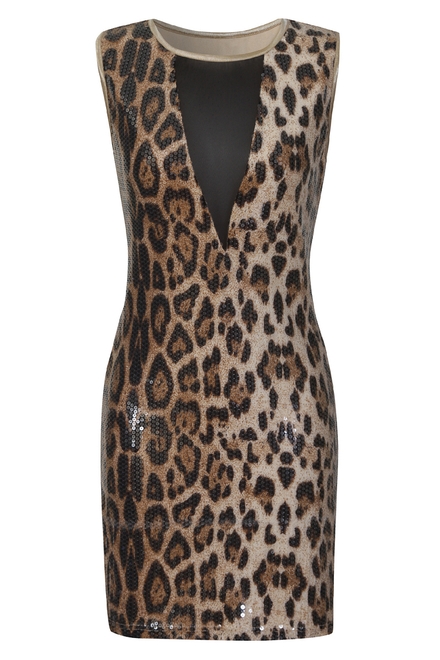 Leopard print dress with sheer panelling, €55, The Vestry
There are two main strands to the leopard print look: outerwear and eveningwear. A leopard-print coat is a striking thing indeed and a welcome antidote to all those dreary monochrome sacks for sale on the high street each winter. For a smarter look, mix with black - it is also more slimming on problem areas. If you want to make a statement go for a stylish classic like a mac or a jacket.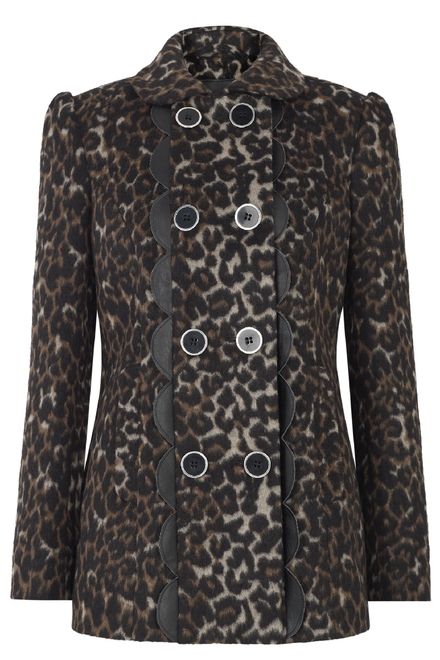 Leopard print scallop jacket, €55, Penneys
A cardigan is a great way to update a pair of basic black trousers or a skirt. A-line shift dresses not only hide a multitude of sins but look stylish. And it's obvious why leopard print is such a perennial hit in eveningwear. Whether it's printed on chiffon, stretch cotton or picked out in sequins, it screams "sexy" like no other fabric does.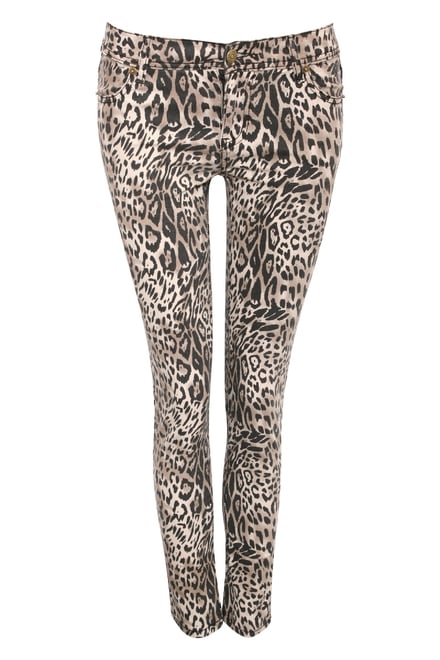 Leopard print skinny trousers, €34, Pilot
If you think a leopard cannot change its spots, think again. Leopard and tiger prints are clawing their way back into fashion. So why not add a little to your wardrobe - I promise you'll feel like the cat's meow.