Paris, Milan, New York... and Dublin! Fashion gurus take note - our vibrant city is set to become one of the global catwalk venues if these young designers have anything to do with it. These Irish trend setters are creating visionary outfits which could make them the Donna Karan, Valentino and Tom Ford of the future.
Recent graduates from the Grafton Academy have wowed critics with a selection of outfits from their latest graduation show. Lace ball-gowns, colourful embroidery, bright trousers and leather dresses were among the glamorous creations from would-be fashion designers at Ireland's oldest fashion college.
The end-of-term fashion shoot was a chance for them to show off three years of research, design, cutting and sewing. The students must design and make the outfits themselves, and grades given for their eye-catching creations count towards their final college mark.
Cut, tailoring and finish are the distinguishing features of top fashion design - and judging by the creativity and talent demonstrated in these pictures - these students have certainly picked up the skills necessary to make it in the competitive world of high fashion.
Established in 1938 by Pauline Clotworthy, the Grafton Academy has become a hotbed of creativity, training many of Ireland's most successful designers including: Paul Costelloe, Richard Lewis, Louise Kennedy, IB Jorgensen and Patric Casey to name just a few.
Design by Tullia Giacomelli, Grafton Academy
Design by Blaithnid Kenny Grafton Academy
Design by Kasia Niewiadomska Grafton Academy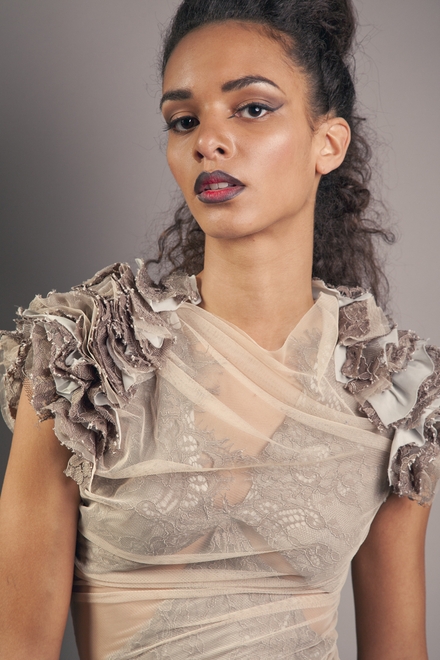 Design by Jenny Massey Grafton Academy