The high street chain have a number of different jean styles across their lines including straight-leg, carrot, slim, skinny, spray-on, stretch skinny, bootcut and flare.
The web app also contains information about the different washes that the denim has been treated with, including vintage, colour, acid, black/grey and authentic.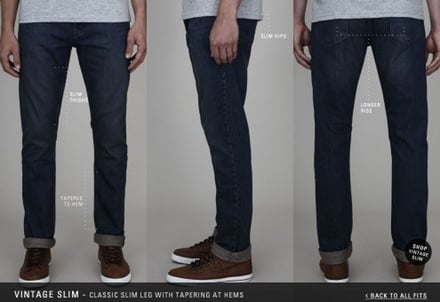 One of the worst things that men can do is buy the same size and length of jeans for most of their lives. Our weight fluctuates and our sizing goes up and down, especially in younger male adults, who are still growing and finding their size.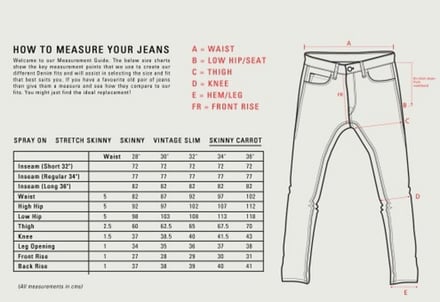 Topman's sizing guide will help you to understand the different measurements taken for the different denim styles, in order to find your perfect fit.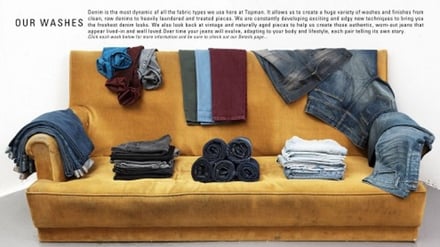 You can check out the online denim room here