It's no surprise that the English have been overjoyed and excited at the prospect of hosting the monumental sporting event since they had their bid accepted, so it should come as no surprise that their fashion at the moment is inspired by sport and Olympics.
We can't speak about the London 2012 Olympics without mentioning two of the UK's biggest designers, Stella McCartney and Vivienne Westwood. The former helped design the entire Team GB kit alongside Adidas, while Westwood's SS12 menswear collection was overwhelmingly inspired by The Games.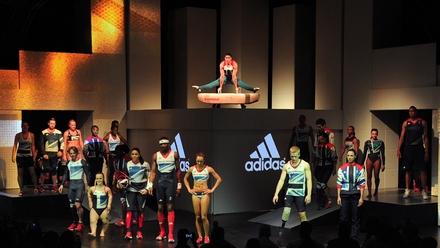 Stella McCartney's Team GB kit for Adidas
Not only has the fashion design world taken notice and inspiration, so has the fashion publication and advertising world. Over the past few seasons we have seen sports stars like Rafael Nadal, Jenson Button and Roger Federer land lucrative modelling campaigns for high-end menswear brands, while Andy Roddick and David Beckham have even given their design eye and touch, as well as their name, to certain brands.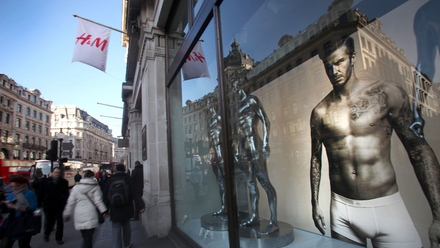 David Beckham has not only modelled for various designers, he designed a bodywear range for H&M recently
We've seen the likes of Tom Daley and David Beckham steal the fashion covers back from their female counterparts recently. Vogue US ran a cover with a number of Team USA Olympic hopefuls (including Serena Williams) and even our own Katie Taylor has been getting her close-up moments in the spotlight.
Sports luxe and sports daywear has been a trend in menswear for such a long time, due to its comfort, accessibility and cost, so for the moment that's in it there's no better time to jump on the trend. We've seen so many recent high-end sportswear collaborations, including Alexander McQueen and Hussein Chayalan for Puma, as well as Jeremy Scott for Adidas.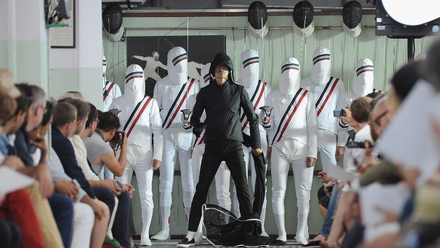 Fencing theme at Moncler spring summer 12 in Milan last year
On the international catwalks, Mugler presented a futuristic, cyborg-like sporty collection for SS12, with acid brights, lycra, cut-outs and gold-plated armour. Moncler Gamme Bleu showed a collection for this season wholly inspired by fencing, tennis and sailing with stripes, crisp whites and the colours of the French flag.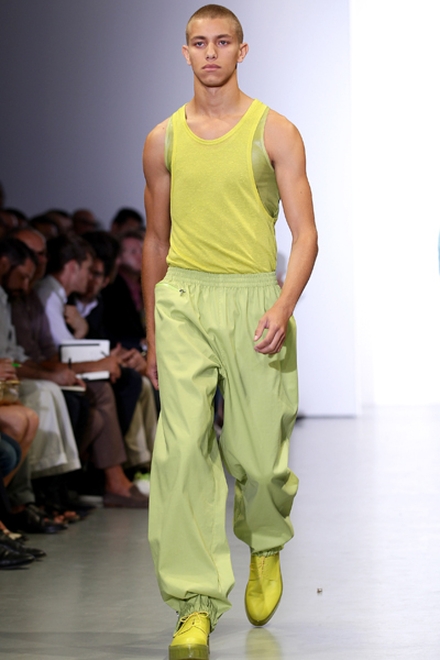 Acid greens at Calvin Klein spring summer 12
Jil Sander and Calvin Klein are minimalist, clean and light-weight this season, while Dries Van Noten had striped shorts and jumpers, paired with lightweight macs, possibly predicting a rainy, yet sticky, Olympics in London.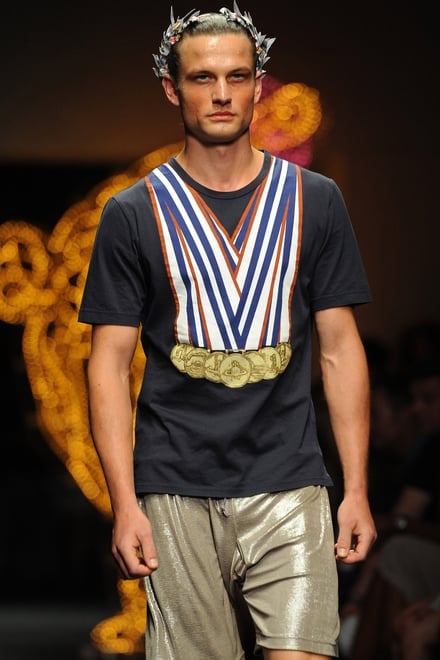 An Olympic-inspired look from Vivienne Westwood
Whereas a huge number of designers have shown inklings and tastes of Olympia in their collections of the past few seasons, no one has done it more literally than Vivienne Westwood. The iconic British designer had her male models embodying athletes on-court and off. Cotton and breathable, loose fabrics were offset with three-piece striped suits, and some looks which even meshed the two together. Medals adorned t-shirts, gladiator-inspired sandals were worn with eveningwear and towels, sunglasses and crowns of olive wreaths accessorised the models on the day.
Office menswear gladiator sandals, €70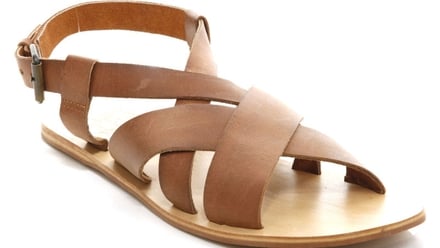 Office tan, wooden sandals (also in black) €55
Men's footwear has always leaned towards either formal or very informal, with casual, comfortable shoes always reigning supreme outside the office. Designers like Dior, Kris Van Assche, Lanvin and Cavalli all broke the trend by having models wear trainers with suits down the catwalk, while some designers went steps further, pairing slacks or full suits with sandals.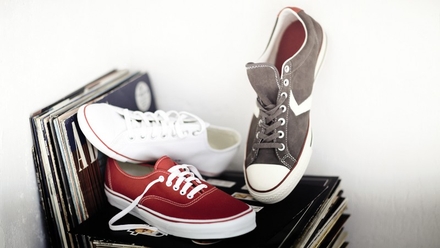 A selection of athletic trainers available at TK Maxx
Here are our pick of the Irish high street items that reflect the Olympics. Best worn mixed in with your usual attire, merely tweaked to give a sportswear twist in anticipation of this athletic summer we face.
See our full Olympic menswear trend gallery here
Debenhams mens shorts, in various colours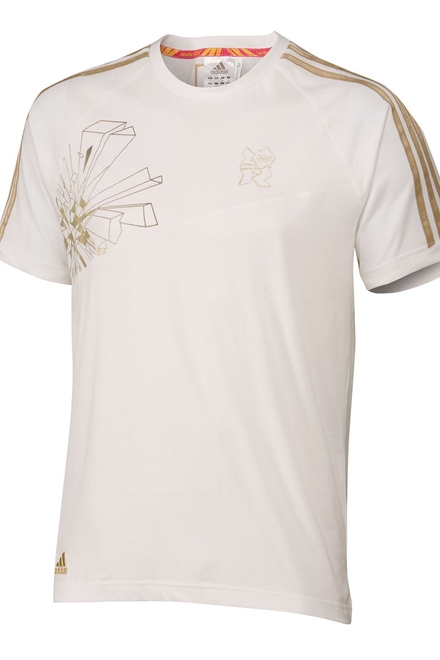 Adidas Olympic 2012 tee, €32, Littlewoods Ireland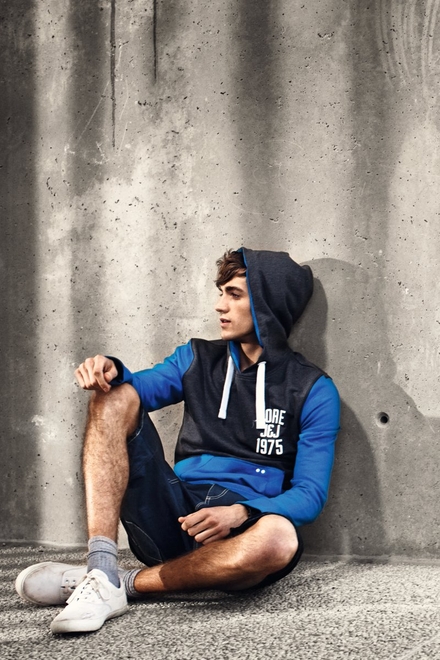 Sportswear available from Jack & Jones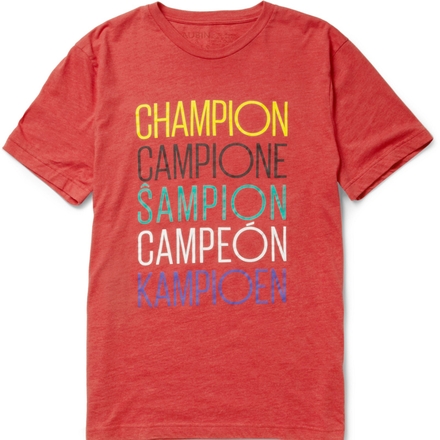 Aubin & Wills Champion t-shirt, MRPORTER.com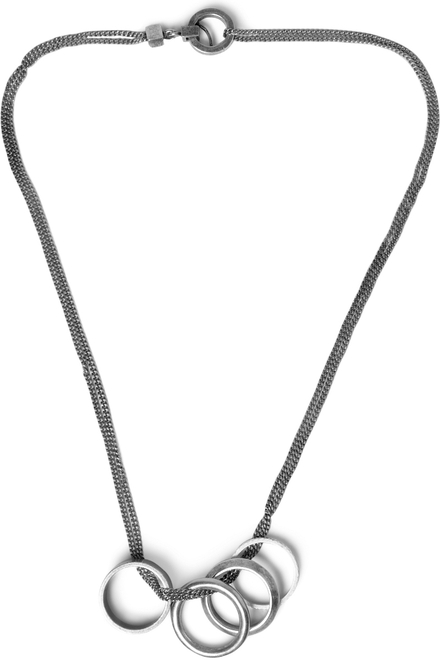 Maison Martin Margiela disc necklace, MRPORTER.com
Check individual stores for correct prices, some may be on sale at the moment. Prices correct as of June 1, 2012.
See our full Olympic menswear trend gallery here
-Patrick Hanlon