An austere palette of black and grey dominates this collection, but this brutal simplicity is subverted by a luxurious clash of textures, hidden structural detail and bright silk and printed linings.
The collection seems to reflect the harsh attributes of the Irish winter, clashing texture, colour and detail like the tough Winter wind and reflecting nature's life cycle during the colder months.
Structure and tailoring are key, as knits are thick, yet body-skimming and form-fitting. Leathers are tough and withstanding, yet impeccably soft.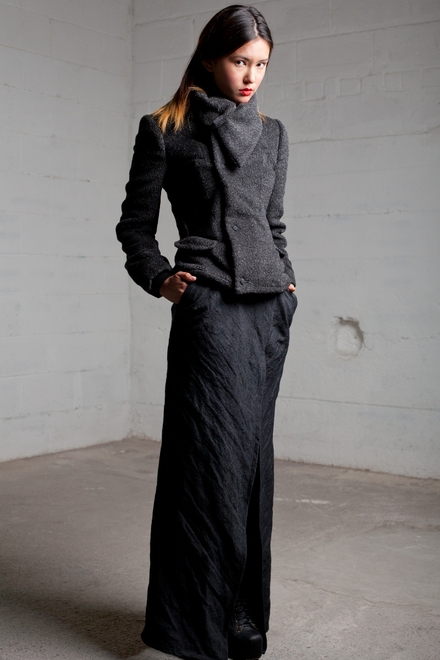 The collection is a mix of Ready-To-Wear and limited edition pieces. Key items include the layered wool and chiffon 'Anna' jacket (above) and the corseted leather and wool 'Mari' dress (below) which mix textures contrasting structure with softness.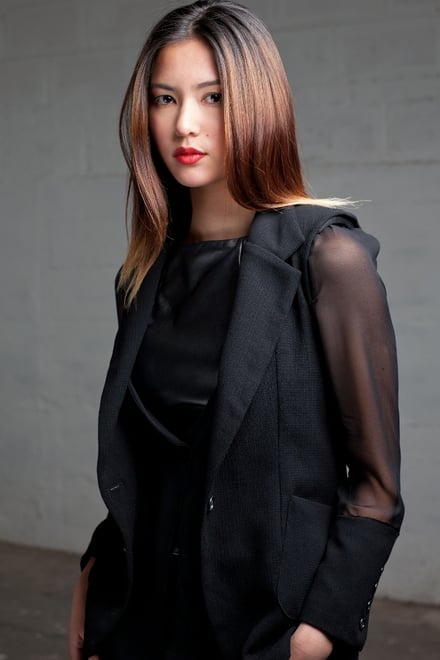 As always Sinéad's signature tailoring can be found in her flattering high waist trousers and hidden corsetry. The female form is crucial in her design process and the womanly figure is always at the front of Doyle's mind.
Sheer chiffon and one printed look add that extra bit of femininity to the collection. It's that marrying of tough, structured tailoring and a feminine, womanly figure that makes Doyle really stand out above the rest in Irish design.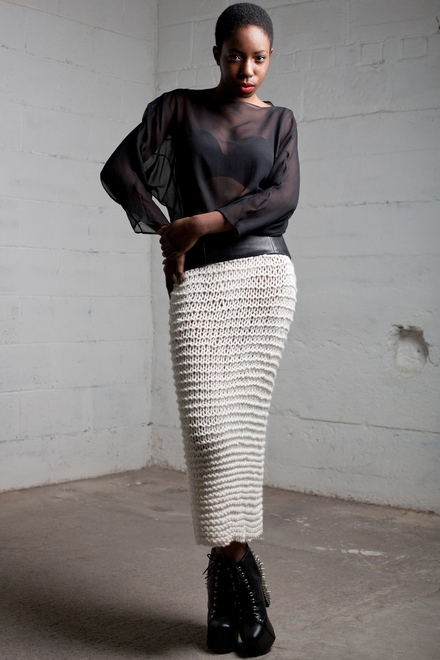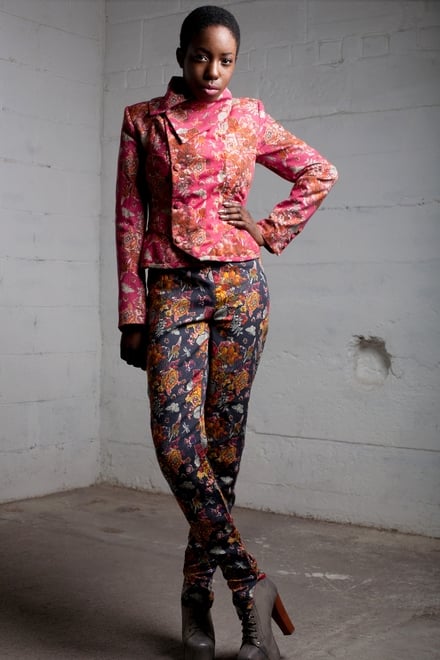 Doyle began her design career, on a national scale, with a S/S 2009 showing at Dublin Fashion Week, almost four years ago. With a string of awards under her belt and a first class fashion design degree from Limerick School of Art and Design, the designer has certainly been causing a wave in the Irish fashion industry.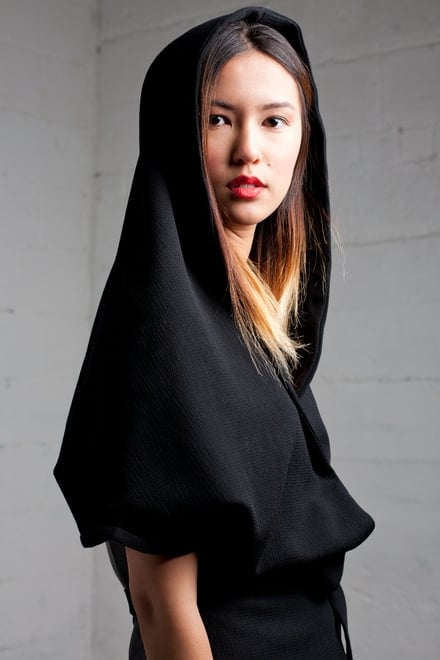 Doyle specialised in menswear in London College of Fashion and brings that background and aesthetic to her Ready-To-Wear collections. Tailoring, structure and intricate detail form massive parts of Doyle's aesthetic and treatment.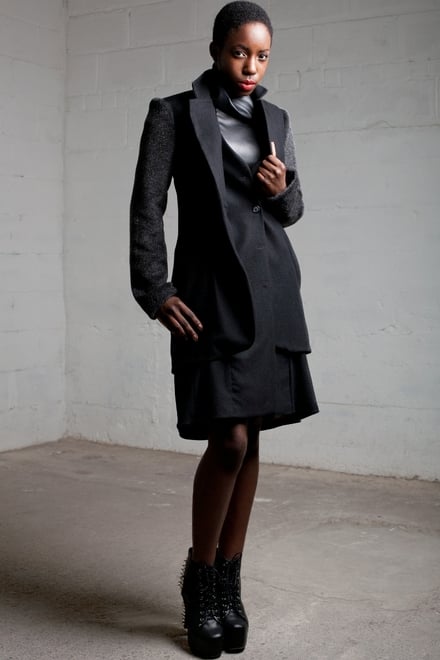 After her studies she spent years working and travelling Europe, learning her craft through trial and error and working with different designers. Whilst in Italy, Doyle studied the craft of corsetry, working for a Venetian costume and couturier, Atelier Nicolao. Ireland than beckoned her home and Doyle set up her studio in Dublin, on Pembroke Row.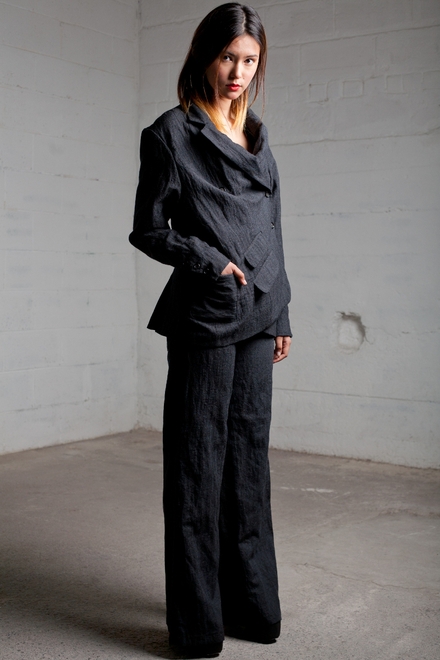 Sinéad Doyle's designs can be found in American Honey, South Anne St., Dublin 2, Limerick Craft & Design Hub, Sarsfield St., Limerick and also online at Style-Tonic. For commissions and other information, contact Sinéad directly.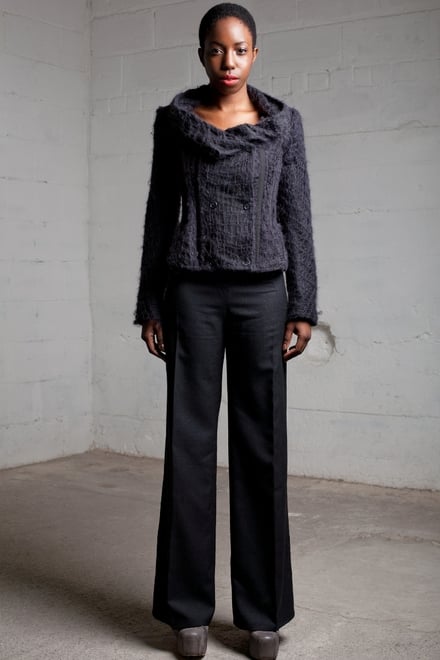 Photography: Conor Clinch
Models: Li-Ann and Patricia at Absolute the Agency
Hair/Makeup: Madonna Bambino