Georgina Heffernan: Vintage clothing is back in style, with a plethora of stores springing up all over the country - why do you think that it continues to be so popular?
Zoe Wong: I think it's the one stream in fashion that allows individuality and a sense of nostalgia at the same time. For me, I tend to buy things that either communicates who I am - or makes me feel emotionally attached to the piece. Both of which make me happy to wear something.
I think for a lot of women vintage ticks both boxes. Vintage is also very accessible, and since its span is so long, women find they associate to a particular era easily.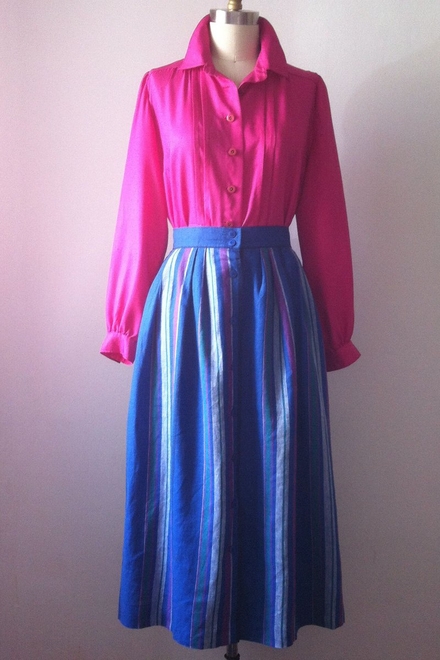 Fuschia pleat blouse €35 and Ian Rose International skirt €40
What's different about Horse & June?
For me, Horse & June isn't about just putting out vintage trends; it's more about finding treasures that hold something special. Every piece is waiting for a new story to be told for the person who gives it a new home. I like to think that Horse and June has a contemporary sense to vintage. It's about mixing modernity with nostalgia, bringing back the past and giving it a new future.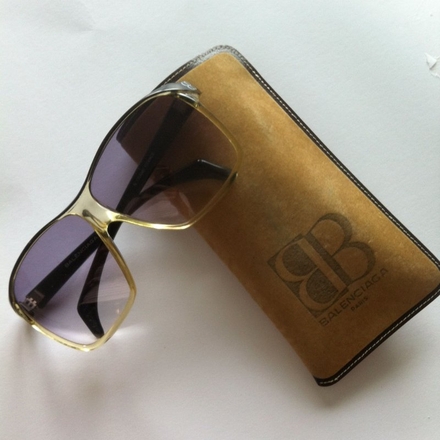 Balenciaga sunglasses €165
Is it difficult to source high quality vintage items?
Absolutely. We have very high standards. Every flaw is documented for the buyer and, of course, vintage can come love worn. Currently, out of the nearly 80 pieces we have online, only 3 have minor flaws and this is the standard I keep to rigidly.
People get a little freaked out by polyester and nylon but we've forgotten that in the 60s, these fabrics were the fabrics of the future. We've progressed a lot in fabric technology so we concentrate on the uniqueness of each piece whether it be the pattern, colour, cut or fabric.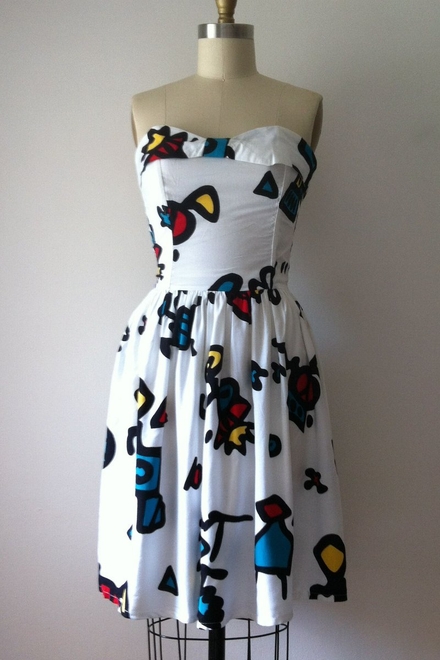 Corseted summer dress €70
What were you doing before you opened the store - and why did you decide to open the store online?
Well I had my hands in many honey pots. In short I went from Science in Trinity College, to Fashion Design in Parsons NYC, to being a shoe designer in NYC, to having my own small accessories company, to the TV3 show Style Wars, to opening Horse & June on Drury St in Dublin.
The store was a little dream that had been fermenting in my head for a long time and I was lucky enough to get the support from my family and friends to do it. Going online means that the audience is much wider than just Dublin. We now have clients in the UK, Asia and the US and Canada.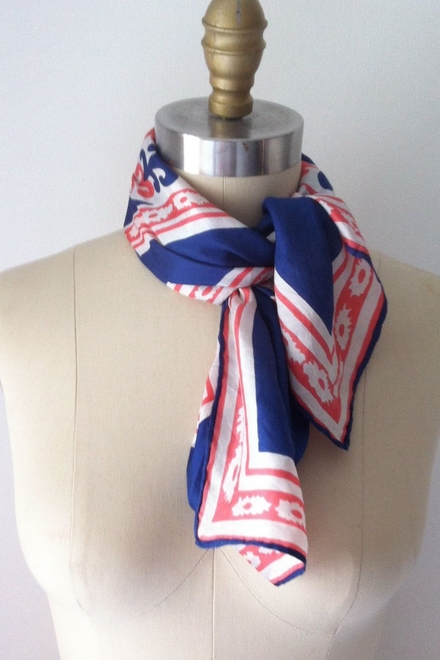 'Hebe' silk scarf €15
What's your favourite period in fashion?
I actually have two and they both satisfy the different sides of my personality. 1980s was my childhood and it reminds me of great things; my mum getting ready to go out with my dad, Dallas, and my own little outfits that my mum graciously allowed me to wear as a kid. I still wear some things that my parents have given me from that time and I've definitely revisited my own childhood outfits in a more sophisticated manner!
The other is the 1950s. The cut of clothes from then was just so unique and really celebrated a woman's body without the nowadays mandatory skin exposure. The 50s communicated demureness and sexuality that was incredibly subtle and I think it was purely down to cut and fabric choice.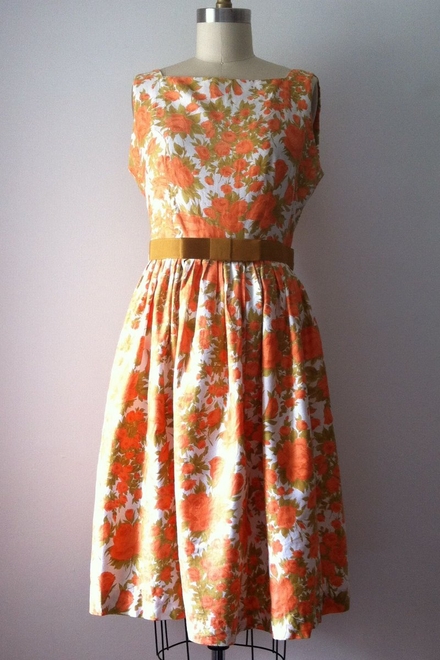 Tangerine rose print tea dress €125
What's your motto?
Fortune favours the brave. I have it inked on the inside of my left wrist. I've gone through many times where I've had to summon some sort of inner bravery and the motto has gotten me through the best and worst of times.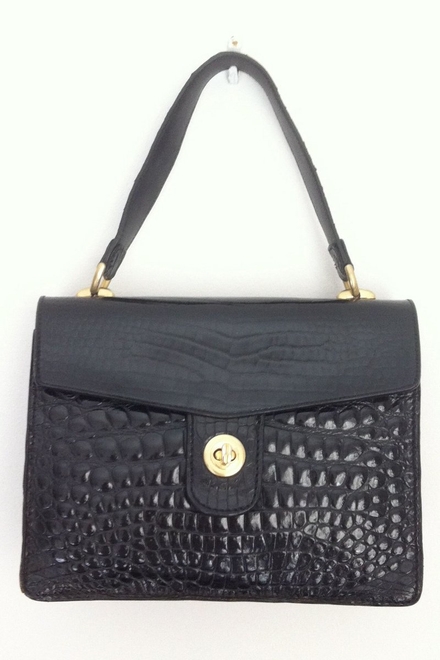 Alligator embossed patent bag €220