Formed three seasons ago, the company have a unique take on menswear, with highly distinctive and contemporary shirt designs, both colour and cut-wise.
There is a sense of both graphic and fashion design intermingling in their collection, with the company calling their vision a 'sense of innovation and movement to an often predictable and repetitive landscape'. The business of menswear is so relient on traditional shapes and only slightly tweaking the norm that it's refreshing a company will stick to basics but find unique ways to improve upon them.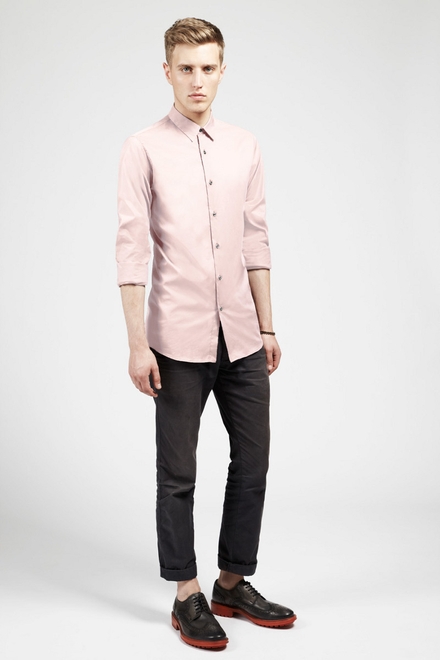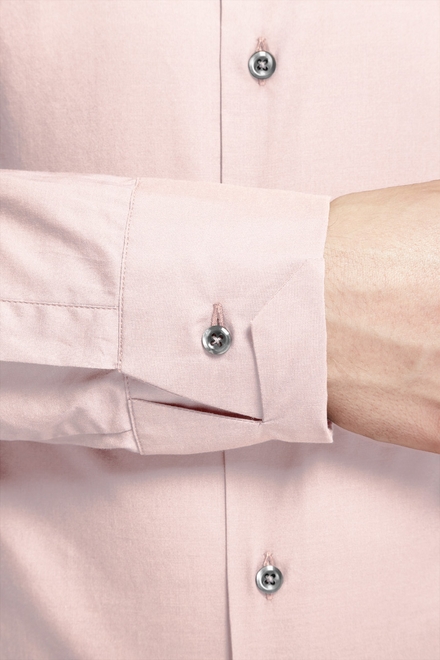 Pastel pink shirt £125 (€155)
'Each detail of an Empire's Union garment is a complete reinterpretation of its given function; be it a collar in two parts or a hollow cuff that interlocks. Our designs convey a natural logic that celebrates function and harmony while rejecting the superfluous.'
'Due to the highly technical nature of the designs, each shirt is made individually and not on a production line. This kind of craftsmanship has more in common with traditional bespoke methods than with the modern production line. It ensures that no stitching is visible from the outside, giving the shirts the purest lines possible' the company explains.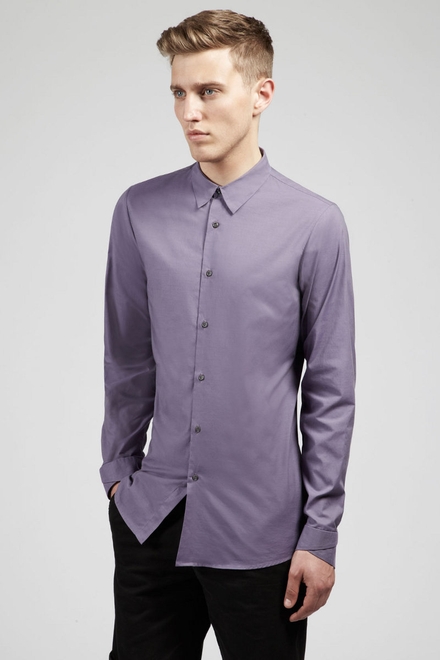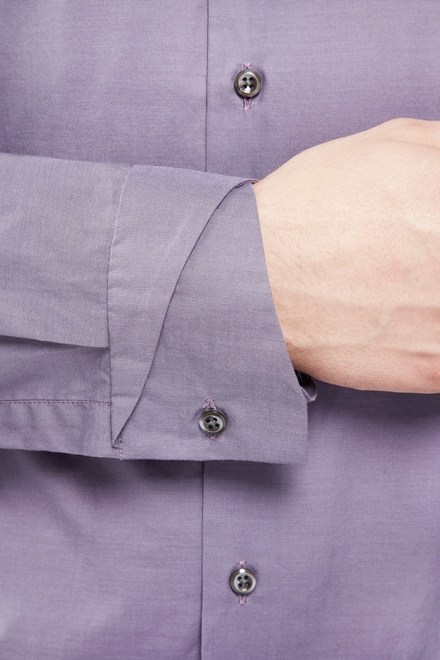 Purple shirt £145 (€180)
Their current range is a mix of two colour themes, one being a soft pastel range of light blue, pink and yellow hues. The attention to detail lies in the cuffs and collars of the lightweight cotton poplin shirts.
Some styles include intricate laser-cut star pattern on the back, while every style uses complex geometry to offset colour and style. This range comes in both long-sleeve and short-sleeve styles.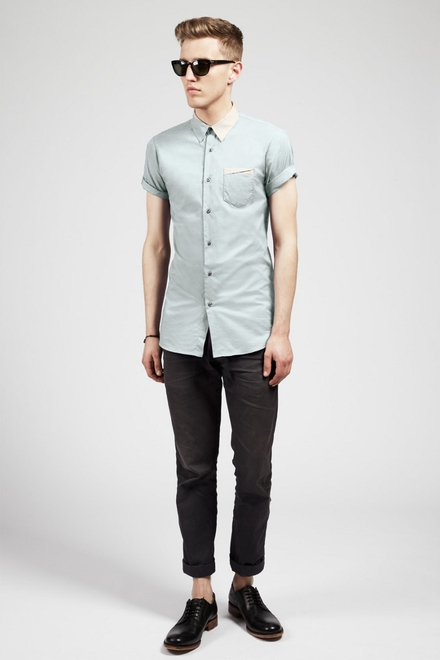 Pastel blue shirt £175 (€218)
Though a pricey investment, a great aspect of the company is that shipping is free and all orders are usually dispatched within 24 hours of receipt of order. For policies and other information, and to check out more of their range, log on to Empire's Union's website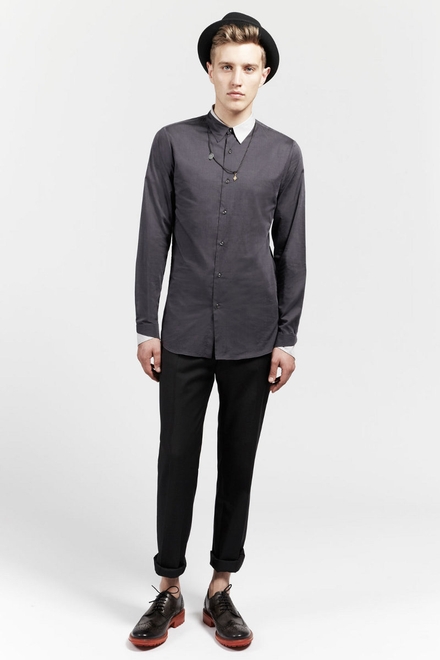 Monochrome shirt £215 (€267)