Whether your dad is a budding fashionisto or can't be trusted to buy his own clothes, help is at hand to find the perfect gift for your father. Across the high street, and online too, there is a host of gift ideas if you want to dress your dad up to the nines.
We have two exciting galleries and a whole host of different ideas for your father this Father's Day.
Check out our fashion and accessories gift guide here
Check out our men's grooming and lifestyle gift guide here
Want to get him some new workwear or formalwear? Dunnes, Next and Marks & Spencer both have low-price tailoring that can be of exceptional quality. Even little accessories can be a great gift idea. Socks, ties, handkerchiefs and belts needn't be a cringeworthy gift, as some of the high street stores have a fantastic selection.
Since Father's Day lands in the stretches of summer, why not contribute towards a much-needed break away for your dad, or better yet, if he has been booked in already, kit him out for the upcoming sojourne. We all complain about the Irish on holiday, with socks and sandals, pasty legs and instant burns, not to mention the collection of Eighties short-sleeved shirts that are often risen from the dead with the sight of the summer sun.
Hackett have a great range of holiday essentials, from flip flops to shorts, light shirts to hats and accessories. Check out their website for a complete list of stockists nationwide.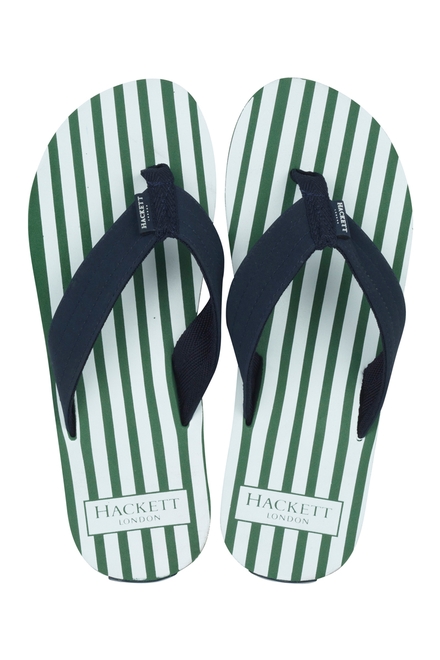 Hackett flip-flops €35
If your father is getting along, or even just conscious of the aging process, men have never been more comfortable than they are these days in relation to taking care of their skin. It's no shame to want to look and feel good and the products on the market for men these days are ten-a-penny.
A great new Irish website TheDesignBasket.com has a lovely shaving kit for men, as well as other grooming kits. Or even try this travel grooming kit from Molton Brown, perfect for a summer holiday or even just a taster of grooming products for the man who is only beginning to explore the world of personal grooming.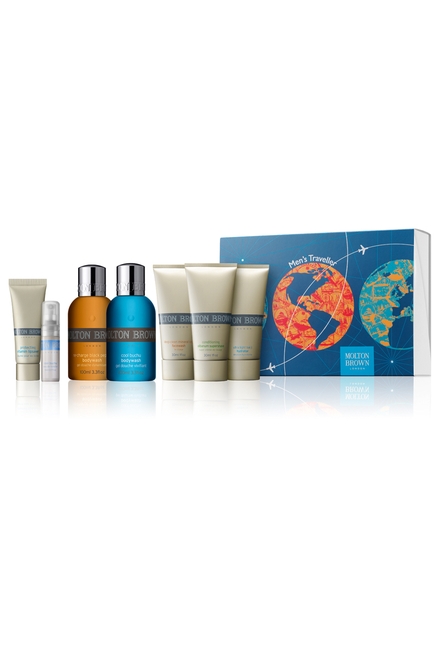 Molton Brown travel grooming kit, €54, Brown Thomas
Online shops like MRPORTER, Littlewoods Ireland and ASOS Men can be a goldmine, whether you're after low-price items or designer labels. Though factoring in the cost and estimated delivery time can be a pain, usually you have much more choice in size and style, as well as a cheaper price tag than buying in stores.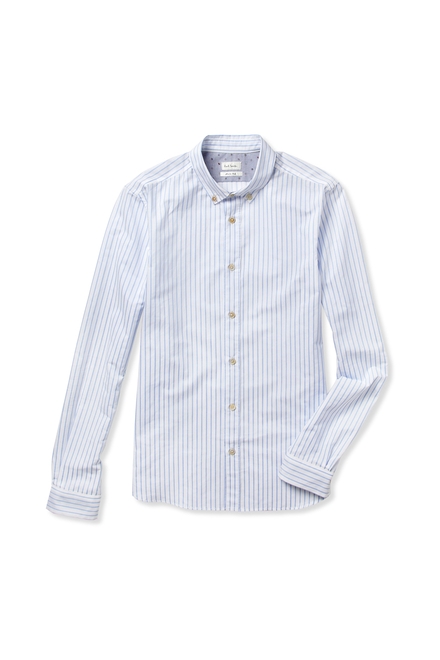 Exclusive, limited edition Paul Smith for MR PORTER linen shirt, €300
Not only are clothes an important part of a dapper man's wardrobe, the accessories are key too. Whether your father is a jet-setting businessman or just likes to keep his cash cool in an exceptional leather wallet, there is an abundance of great personal accessories you can spoil him with. Topman have a great new range of leather accessories, as do Next, Marks & Spencer and all Irish department stores.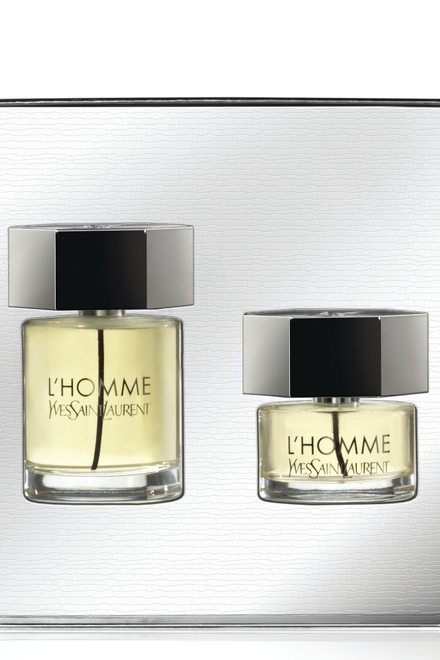 This new YSL L'Homme father's day gift set includes a 100ml version and a 40ml version of the fragrance, perfect for the father on the go, whether going abroad or just to throw into a gym or overnight bag
Business card holders, umbrellas, wallets, cufflinks and even sunglasses all make the man. You cannot buy or bottle Tom Ford's cool, suave charm, but maybe these sunglasses will instill a bit of it into your old man.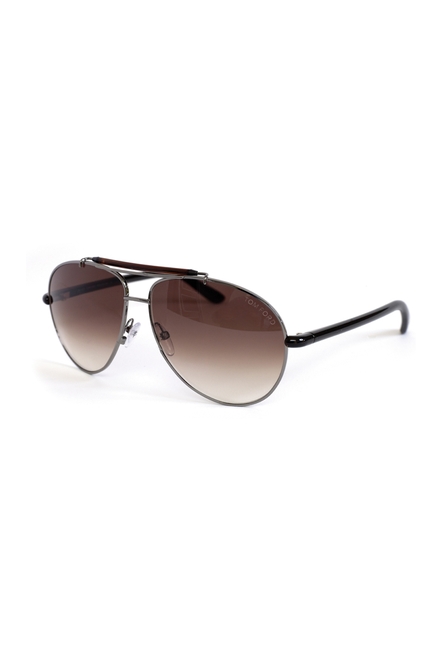 Tom Ford 'Bradley' Sunglasses, €295, Brown Thomas
Check out our fashion and accessories gift guide here