Moore won for his futuristic design, entitle 'The Rorschach Test' which explores how the inkblot test can be translated into lingerie and was worn by top Irish model Sarah Morrissey.
The second year student from Crecora in Limerick was shocked at winning and will now go forward to represent Ireland in the worldwide finals in Shanghai this October.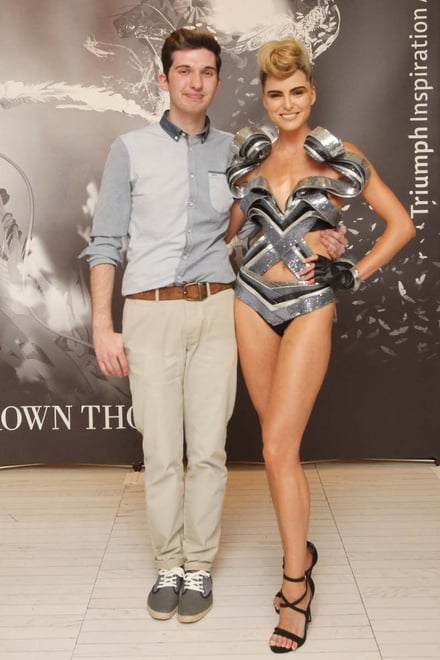 The winning design
Runner-up Colin Horgan, hailing from Tralee, created a design entitled 'The Reborn Bionic' which was inspired by a robotic metal dragon. Coming in at a close third place was Leanne Ryan, from Newmarket-on-Fergus, Clare, for her 'Beneath The Skin' design which explored the anatomy of butterflies.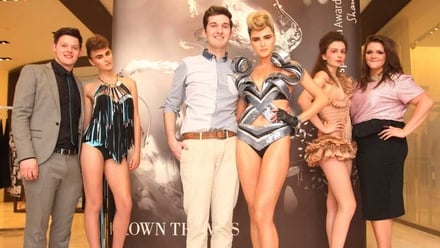 The first, second and third place designs
16 different students from LSAD and Griffith College Dublin competed in the competition, with the final taking place in Brown Thomas last night. Karen Koster, fashion reporter and Xposé presenter, took on the role of MC for the event which included a judging panel of Bruno Tinioli (Strictly Come Dancing), John Redmond (Brown Thomas), Triona McCarthy (Sunday Independent) and Purminder Mondair (Triumph).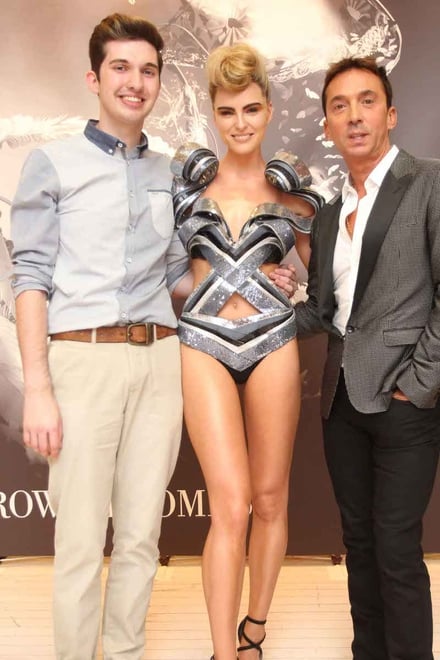 Bruno Tiniolo with Jordan and his winning design on model Sarah Morrissey
Triumph is of the world's leading lingerie and shapewear brands and once again challenged young students from all over the world with the fifth annual Triumph Inspiration Award, the industry's leading design contest in lingerie.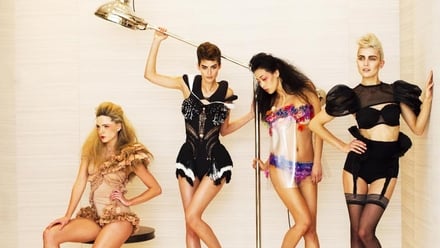 Models Sarah Morrissey, Isabel Traber, Yomiko Chen and Teo Sutra wearing a selection of the designs
This year's theme was 'Dragons and Butterflies'. These quintessential Chinese symbols that represent opposing elements were chosen to honour the location of the final later this year. Jordan will travel to Shanghai to represent Ireland at the International Grand Final and will compete against 30 other national winners.