Q. I have been invited to a wedding this weekend but, despite having trawled the stores the perfect outfit, I still can't find anything appropriate to wear. At this point I'm at my wits end? Have you any advice?
A. I was at a summer wedding not so long ago. I had been invited to the evening do and it couldn't have been a better night. A beautiful setting and a nice mix of interesting, sociable people.
What I found refreshing is how glamorous the outfits are now for wedding guests. A few years ago, wedding guests all looked as if they had just come from a hard day at the office, and then remembered to stick a flower on their handbags.
These days of boxy suits have given way to glamorous frocks. Elegant flapper- style dresses with drop waists and ornate beading. 1950s-inspired dresses with a fitted bodice and full skirt. Maxi dresses in bold prints with or pretty pastels - the choice is endless. Of course, there are limits.
Before you even think about what to wear to that wedding, remember this: Brides rule. In other words, no matter how cute, fetching, sexy, adorable, flattering, delicious or divine that outfit you're contemplating - you never want to overshadow the bride.
And there are other unwritten rules for guests to consider: Don't wear white, anything too revealing or a hat so wide or tall it would block the view of the person behind you. You can wear tasteful black, and be sure to avoid any styles that are too revealing.
Still not sure what to wear? Here's a few great looks to inspire you.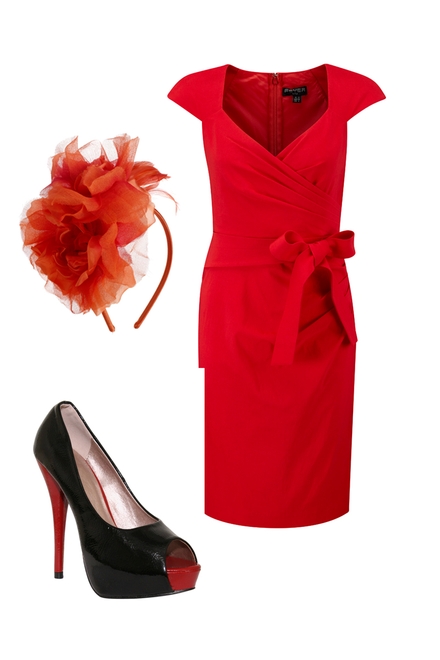 Red dress, €79.99 Fever Designs, Silk ombre flower on band €49 Accessorize, Peep toe high heel €33 Pilot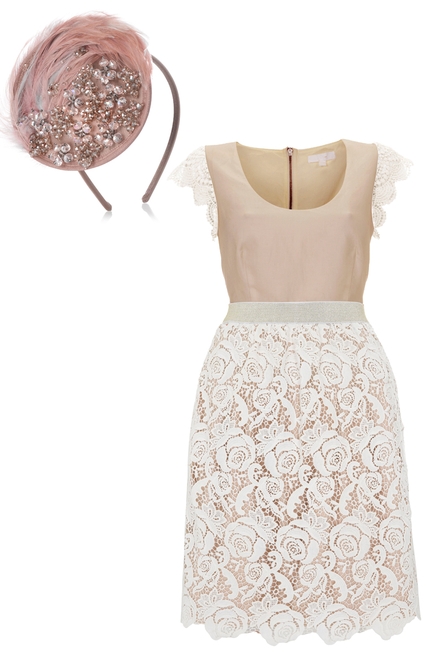 Mixed lace bell dress €169 Mint Velvet, Fascinator €54 at Accessorize