Citing the Duchess wearing her designs as "a boost", Catherine was spotted wearing two Kiely designs in as many months, both quickly selling out online.
The designer said "That's been a lovely thing to happen. And because Kate [Middleton] chooses her own outfits, she isn't put into things.
"I think she looked amazing in the dress and then she wore another one really soon after. She's gorgeous, she looks amazing whatever she's wearing" she added.
When asked about how royalty being spotted in your designs may help your business, she commented "yes – when Kate wears one of your designs you get a boost. The phone was ringing off the hook – email went, and one of my team counted over 800 Google alerts in that time!"
"The only thing was, it was the end of the season so we didn't have so many of the dresses in stock. But it's a nice thing to happen."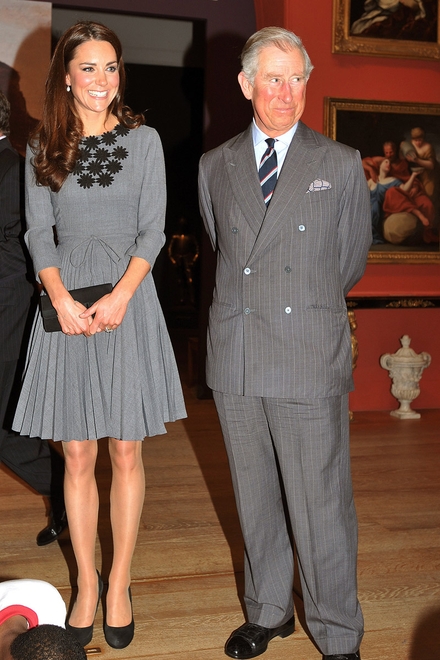 The Duchess of Cambridge wearing one of Kiely's designs last month
Kiely has recently collaborated with Japanese brand Uniqlo to produce a diffusion line. She says of the collaboration "I think the two companies are a good fit. I mean – their designs are so great, and many of their shapes are quite simple, quite classic. Then we're coming at it with colour and print and in my opinion when you have a bold print, you don't want too much else going on".
"The other reason that working with on this project has been good is the chance to go back through my archive and choose some old prints that were only used once, and get them back out. I've enjoyed that" the designer added.