Italian hosiery designer and producer Emilio Cavallini has produced a line of mens tights, which are being marketed as 'mantyhose'.
We've seen skirts and dresses on men on the runways of the biggest designers, but now Cavallini is bringing a unisex look to the mass market. Although originally launched in 2009, last night Cavallini hosted a business launch in London which brought out some big names to support the Florence-based designer.
Laura Whitmore, Jameela Jamil, Eliza Doolittle, Paloma Faith, Donna Air, as well as models Jade Parfitt and Tyson Beckford all turned out for the event last night.
Lisa Cavallini, the designer's sister and head of distribution in the US has said "The unisex tights are mainly black and white, but I believe the men buying these tights want to make a fashion statement".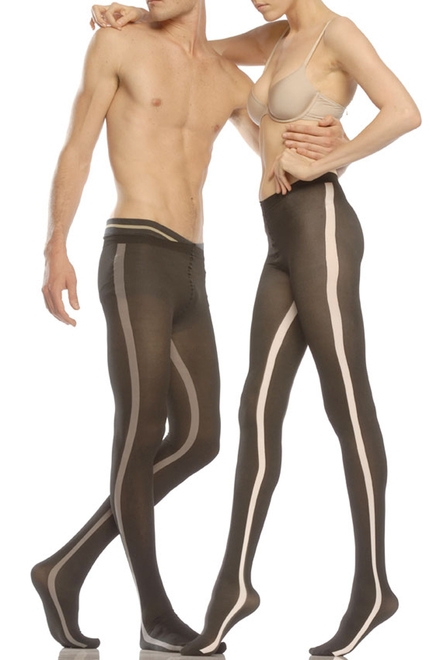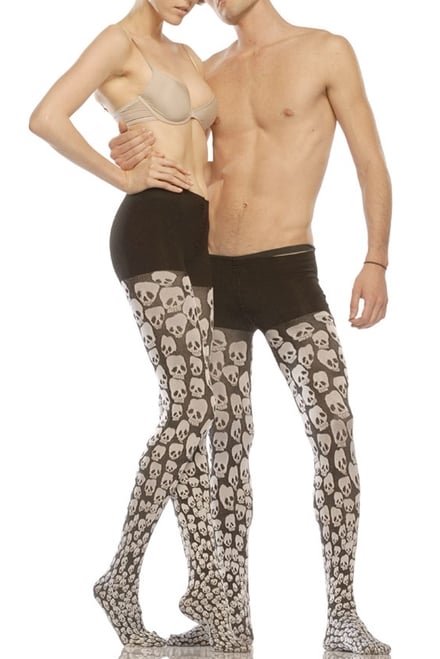 Two styles of the unisex tights that Cavallini's company produce
Men's tights, also nicknamed 'brosiery' and 'guylons', have become a new trend on the runways of major designers. We recently seen Givenchy pair them under shorts and kilts in black and red colours, while a whole host of other designers (Dolce & Gabbana, Kim Bakker and David Delfin) have followed suit, with differing styles and thickness between tights and longjohns.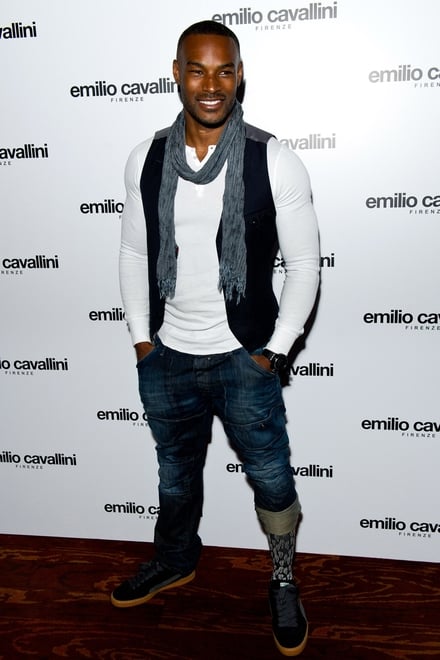 Male supermodel Tyson Beckford showcases his own pair of Cavallini's unisex tights at the event last night