'L'Enfant Terrible' of French fashion is set to design advertising campaigns, online projects and retail events as well as packaging for the global drinks manufacturer.
Gaultier will also star in three promotional advertisements for the company, the first of which see's him act as a journalist interviewing one of the Diet Coke puppets, who have featured in adverts for the diet drink over the past few years.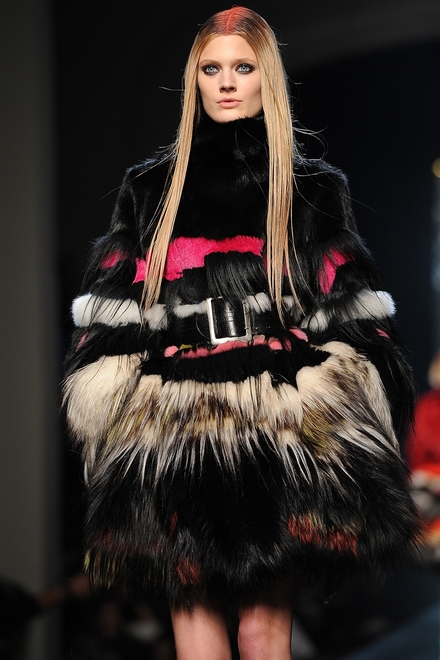 One of the looks from the designer's latest collection, for A/W 12/13
Gaultier showed his latest collection in Paris last week, supplying his A-list front row with drinks by Coca-Cola. The designer will likely bring a rock element to his new role, as his signature rock style is omni-present in his collections. Last season, the iconic designer paid tribute to the late British singer Amy Winehouse.
Watch Gaultier don various roles in one of the new Diet Coke adverts
The Coca-Cola company have previously enlisted the help of designers like Diane Von Furstenburg, Gianfranco Ferré and Karl Lagarfeld to design their bottled drinks, as well as British designers Jonathan Saunders and Matthew Williamson.
Sex And The City stylist Patricia Field also designed a limited edition glass bottle collection in 2008, inspired by the four SATC ladies themselves.