The Leaving Cert results are out and you might have a lot of questions swirling around as you chat friends and family. Here, we have some expert help.
Although it's a big day, it is not the biggest and there are lots of options for everyone to pursue something new. Here, our friends from The Institute of Guidance Counsellors have shared some tips and advice to help you over the next few days and weeks.
Getting Your Results
Leaving Cert Results 2023 are available from now from the Candidate Self-Service Portal (CSSP). You will need your examination number, password, and PPS number. Some students will prefer to access their results alone, but it would be advisable to have a supportive shoulder within earshot.
Make sure to check in with your peers, especially those who were worried about their results. Check with your school if there are supports in place or if you could access the results from your school. Each school may vary as to what will be available.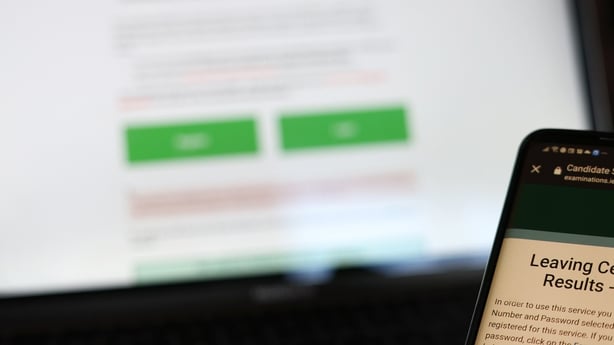 What to Check
On receipt of your results, check if you meet requirements for your desired courses and calculate your points from your TOP 6 results. Use a points calculator app via www.careersportal.ie or www.cao.ie.
Remember to celebrate your success in moderation and celebrate to remember! Be aware of feelings of anti-climax as majority of you are still awaiting CAO offers. Below are dates and deadlines.
What you can do if you are not happy with your results?
Double check you have calculated points correctly (top 6 results, and does not need to include core subjects and/or subjects required for the course).
You could review and recheck scripts of exam(s) that you were disappointed with. This review process is free. There is a cost if you proceed to recheck the script after your review.
You can look for support – via school Guidance Counsellor, helplines such as the National Leaving Certificate Helpline 1800 265165 open from Friday 10am. Check for full schedule on www.igc.ie.
Look at alternative options, such as accept offer made (whether it is your 3rd or 5th on your CAO list), or accept level 6/7 offer – this may progress to level 8 desired option) or look at PLC route, gap year, apprenticeship, CAO Available Places (opens Thursday 31/08 @ 12 noon) or UCAS Clearing for courses not fully subscribed that might lead to your career aspirations.
There are lots of alternative options that might prove equally as relevant to your interests.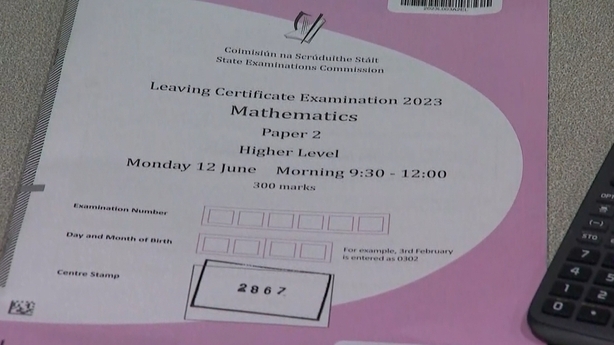 Application to review scripts
If you are unhappy with one or more result, apply to view your script. To apply to view scripts opens from Tuesday 29/08 from 5pm. This closes Wednesday 30/08 at 8pm via your CSSP.
Exam scripts (written) are viewed on a single day in the students school, Saturday 02/09. Students will be allocated a time. Review of scripts online is 9am Saturday to 9am Sunday. Rechecks are up to €40 per subject.
You can elect one other person to view the scripts with you. Important to organise in advance, especially if it's your subject teacher or friend.
If deciding to apply for recheck on the back of the review, you apply between Sunday 10am 03/09 and closes Monday, 4 September at 5pm via CSSP.
If you receive an improved grade, you may receive a new CAO offer of you are now deemed eligible due to change in points or are now meeting the requirement.
Refund awarded if your appeal is successful.
Remember you can also be downgraded.
CAO offers and acceptance
On 30 August at 2pm the Round 1 offers are out.
Deadline for acceptance Tuesday 05/09 at 3pm via CAO online.
Round 2 offers Monday 11/09 at 10am online from www.cao.ie and email/ text from CAO
For further information on subsequent round dates and deadlines go to CAO Deadline Dates.
Alternative Options
QQI level 5 courses, or level 6 for advanced entry offered in colleges of Further Education & Training (FET), go to the CAO link to FET Courses.
Look abroad, you can still apply for medicine in Italy! Check out www.eunicas.ie or reapply 2024 to CAO (Ireland) UCAS (UK) www.ucas.co.uk.
Repeating the Leaving Cert, if you know you could perform a lot better and need it for your desired course.
Accepting your back up offer, either lower down on your Level 8 list or offer form the alternate level 6/7 list, or look at conversion options eg Arts degree + Postgrad in Primary Teaching
Traineeships/ apprenticeships at www.apprenticeship.ie.
Employment.
You can find out more here in this RTÉ Learn article!
Support tips for parents and guardians
Keep calm.
Congratulate the efforts and results received.
Ask how your son/daughter are feeling with their results and what they want to do next.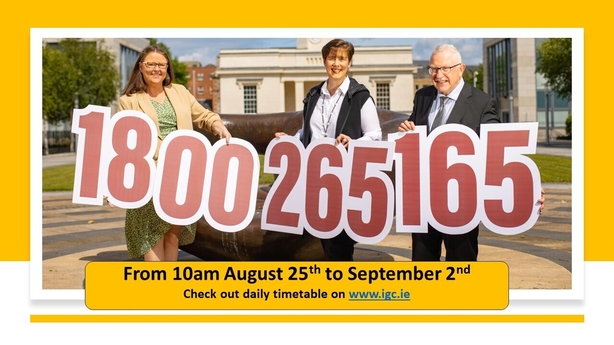 Important supports
National Parents and Students Leaving Certificate Helpline 1800265165 from 25 August to 2 September - go to www.igc.ie for dates & times.
SEC Helpline If you have queries about the exam results, you can speak to staff at the State Examinations Commission (SEC) on 1800 111 135 or 1800 111 136 from 9am to 5pm up to 4 September. You can also email candidateportal@examinations.ie.
Google other supports – live instagrams, college live Q&A's, college websites or admissions www.cao.ie, www.education.ie.
ISSU student support here from chat box to links to LC Helpline, points calculator to ISSU support via text along with information on script viewing and appeals.
CAO Handbook via www.cao.ie.
Check out Classroom Guidance's brief video guide on 'What to do after the Leaving Cert results' looking at how to access your results to accepting offers and options.
Lots of FAQ's are dealt with via following websites www.CareersPortal.ie and www.examinations.ie
RTÉ will have lots more news and advice on Leaving Cert Results Day and into next week when the CAO Offers are released.