Guidance Counsellor Donnchadh O'Mahony is the man behind the popular @leavingcertguidance account on Instagram and he is here to answer some of the most common questions he has been asked online about the CAO offers. Read more below...
Click here to view Donnchadh's Insta Q&A Live!
The CAO First Round offers are released. Some applicants will be very happy with their offers and some not so. Just remember there are lots of further education opportunities outside of the CAO as we go through in this Q&A.

The following are the most popular CAO questions the we get into our DMs in @leavingcertguidance.
Here are the answers to these questions that will benefit CAO applicants and parents of applicants:
1) When is the deadline to accept the CAO First Round offer?
CAO applicants have until 14 September at 3pm to accept their offer. If they do not accept their offer by the deadline their place will be listed in the second round. Take the time to think about your offer and whether it is for you or not.
2) If I accept the first round offer will it exclude me from getting a higher offer on my CAO list in subsequent rounds?
This is a very popular question. You can accept your first round CAO offer. If it is not your top choice, accepting the offer done NOT exclude you from receiving an offer higher up on your CAO list in a later round as long as you meet the entry criteria of the course. At this stage you can decide whether you want to take your new offer or keep your first-round offer.
3) I want to defer my first round offer. What should I do?
Do not accept the offer. You must contact the admission department of the Uni you have applied to and they will talk you through their deferral system. Each college has different criteria for deferrals. Some are more strict than others. In order to be guaranteed that deferral next year, you must apply to the CAO again with that course on your list. Even if the points or entry criteria go up you are still entitled to your place.
4) I got no CAO offer at all. What are my options?
Firstly, check that all your information on your CAO application is correct. If there has been an error and you amend it you could be offered something in Round2. However, if it is because you have not met the criteria of any course on your list, just remember there are numerous options outside of the CAO like further education, private colleges, applying to the UK through Clearing, applying for courses still open for application in Europe (see Eunicas.ie) or looking at the number of apprenticeships available and going the 'earn as you learn' route.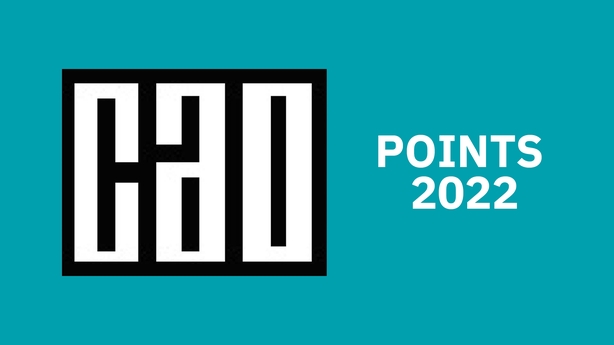 5) I got the points for a course higher up on my list but I got an offer for something else.

This is often because you did not meet the minimum entry criteria for the college or the course requirements. Check to see if you have satisfied all entry criteria for this course.

6) What are available places? Where can I find these?

If colleges have any new courses that open for application after the Change of Mind deadline, or if any places remain unfilled in particular courses after all offers have been made and the waiting lists of applicants meeting minimum entry requirements have been exhausted, then these places will be advertised. Available places opens up on Friday, 9 September at 12 noon. Even if you are not a CAO applicant you can still apply for these courses at a cost of €45.

7) If I got a level 8 offer and a Level 6/7 offer, what should I do?

You can only accept one of these offers. If you accept your Level 8 course, your Level 6/7 offer will automatically be cancelled. Likewise, if you accept you Level 6/7 offer your Level 8 offer will automatically be cancelled. You have to take the time to decide which offer is best for you, but don't take too long because you have a deadline to meet.

8) When are Round 2 offers out?

Round 2 offers will be out on 19 September at 10am. If you meet the course criteria and spaces become available you could be offered a second round choice. However, between 96% and 98% of places are generally filled in Round One.
For more information on this year's CAO check out @leavingcertguidance on Instagram or listen to The Leaving Cert Guidance podcast on all podcast platforms.
You can see more on RTÉ Learn Senior Cycle!