Well done to everyone who received their Leaving Cert results this week.
Although, it was a big day it is not the biggest and there are lots of options for everyone to pursue something new. Here, our friends from The Institute of Guidance Counsellors have shared some tips and advice to help you over the next few days and weeks.
Important dates and tips
The Leaving Cert Results are available either from your school or via the Candidate Self-Service Portal. On receipt of your results, check if you meet requirements for your desired courses and calculate your points form your top 6 results.
Use a points calculator app via www.careersportal.ie or www.cao.ie. Remember to celebrate your success in moderation, and celebrate to remember! Be aware of feelings of anticlimax as the majority of you are still awaiting CAO offers.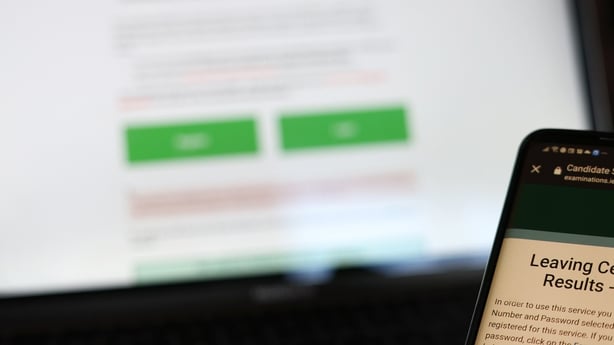 What you can do if you are not happy with your results?
Double check you have calculated points correctly (top 6 results, and does not need to include core subjects and/or subjects required for the course).
You could review and recheck scripts of exam (s) that you were disappointed with.
You can look for support – via school Guidance Counsellors, helplines, other Insta live or college live Q&A's.
Look at alternative options, such as accept an offer made (whether it is your 3rd or 5th on your CAO list), or accept level 6/7 offer – this may progress to level 8 desired option) or look at the PLC route.
Paper reviews and rechecks
If you are unhappy with one or more result, apply to view your script. You can apply to view scripts from Tuesday 6 September from 5pm. This application window closes 8 September at 8pm.
Scripts are viewed on a single day - Saturday 10 September.
You can elect one other person to view the scripts with you. It's important to organise in advance, especially if its your subject teacher or friend.
If deciding to apply for recheck on the back of the review, you apply between Saturday 10 September at 9am and this window closes on Monday 12 September at 12pm.
If you receive an improved grade, you may receive a new CAO offer if you are now deemed eligible due to change in points or are now meeting the requirement.
Remember you can also be downgraded.
CAO offers and acceptance
Round 1 offers are out on 8 September at 2pm.
Deadline for acceptance is 14 September at 3pm.
Round 2 offers are out on 19 September at 10am.
For further information on subsequent round dates and deadlines go to CAO Offers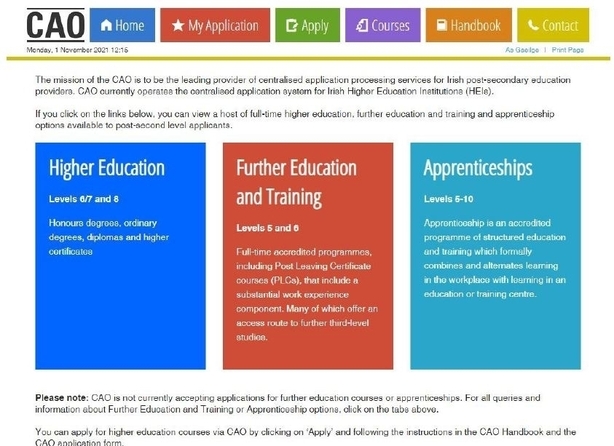 Alternative options...think about
PLC Level 5 courses or Level 6 for advanced entry
Looking abroad. You can still apply for medicine in Italy! Check out www.eunicas.ie or www.ucas.co.uk for the UK.
Repeating the Leaving Cert, if you know you could perform a lot better and need it for your desired course then it's an option.
Accepting your back-up offer. Either lower down on your level 8 list or offer form the alternate level 6/7 list, or look at conversion options eg Arts degree + postgrad in primary teaching.
Traineeships/ apprenticeships offer another route.
Employment - you might want to the workforce.
Support tips for parents and guardians:
Keep calm.
Congratulate the efforts and results received.
Ask how they are feeling with their results and what they want to do next.
Use supports eg the NPCPP Helpline 1800 265 165 from 2-8pm from 2-14 September.
Google other supports – live Instagrams – eg @leavingcertificateguidance, college live Q&A's, www.cao.ie, www.education.ie.
RTÉ will have lots more news and advice like these articles below...
Navigating Leaving Cert Results Day