There's not much more to go as students took on Physics and Accounting today in the Leaving Cert.
But, before we check out the Leaving Cert Diary, take a moment to say well done to yourselves for keeping it all going. Many are finished already, but make sure to get behind your mates for the final push!
As always, we say massive a THANK YOU to the Irish Second-Level Students' Union and the students who contribute to the Diary.
For Accounting, Caitlyn Faye Maniti from Loreto Letterkenny, County Donegal and Jamie McElwain from St MaCartan's College in Monaghan have recorded their own video diaries.
Kacper Bogalecki from St Brendan's of Killarney, County Kerry finished his Leaving Cert today with the Physics exam and he is happy overall. His written blog is below...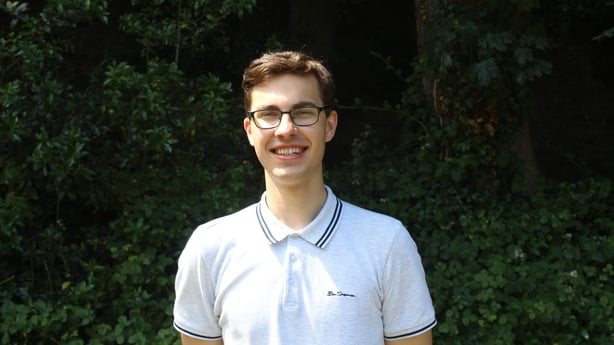 Kacper writes...
Testing but fair. Those are the words I would use to describe the 2022 Higher Level Physics Exam. Today, I sat the paper, and my initial thought was that it was a very standard paper in terms of the types of questions asked. This year, we only had to answer two out of five experiment questions and four out of nine long questions meaning there was plenty of choice on the paper.

The experiment questions somewhat followed the pattern displayed in previous years. There was a question that examined each of the following strands: mechanics, light, sound, electricity, and heat. There was no standalone question on heat, but it was naturally embedded into the electricity experiment.

Section B, the long questions were also pretty standard; with the extended choice, there was something that should have suited most people. Question Six was a collection of short, snappy parts as in other years, and questions seven to fourteen examined a wide variety of topics.

Personally, I attempted the light and sound experiments, and in the long questions, I did the particle and Nuclear Physics questions, Question Six as well as Question Eleven which was a collection of topics ranging from heat to sound to radioactive decay.

In general, I was pleased with how the exam went. I was lucky that the strand of Modern Physics was featured frequently in the paper as it is my favourite aspect of the course.

However, there were a few questions that proved to be challenging. Question Thirteen mixed the topics of light and mechanics - topics that usually come separately and could have disadvantaged some students.
In addition, the phrasing in some questions was difficult to interpret; in Question Four, the experiment on the speed of sound in air we were required to plot a graph between l and 1/f, whereas usually, in class we would have done the opposite: f against 1/l.
The particle Physics question also mentioned a peculiarly low voltage for the Walton-Cockcroft apparatus. Nevertheless, once you managed to spot these intricacies the questions were straightforward and easy to follow.

My final verdict is the exam was accessible and fair - it didn't throw any curveballs… unlike yesterday's Chemistry paper so I am content overall. As this was my final exam, I now say goodbye to physics and the Leaving Cert. Wishing the very best of luck to all those still going.
Click here to find out more about the ISSU.
Check out all the Leaving Cert Diary entries here!
Tomorrow we have Design and Communications Graphics as well as Music. The Diary will focus on the latter.