Bonsoir mes amis! Did I say that right? Well, anyone who did their French exam today would surely know. And if it's wrong the History students can make note of a terrible error on RTÉ Learn!
The latest Leaving Cert Diary, with thanks to the Irish Second-Level Student's Union (ISSU) and the students who contribute, features French and History.
In the video diary Ashley Oladele from Holy Family Community School, Crockshane in Dublin is back with her thoughts on the French exam.
In the History video blog Olivia McNally from Scoil Dara, Kilcock, County Kildare and Eleanor McCahill who goes to St Anne's Secondary School in Tipperary Town tell us how it went.
In the written diary entries we have a bumper edition:
Caitlyn Faye Maniti on French - Loreto Letterkenny, County Donegal.
Rachel Dennedhy on French - Ursuline Secondary School, Blackrock, Cork.
Kacper Bogalecki on French - St Brendan's College in Killarney, County Kerry.
Andrew Victory on History - St Joseph's Secondary School Drogheda, County Louth.
Stella Butler on History - St Raphaela's Secondary School in Dublin.
Eoin Connolly on History - Villiers School, Limerick.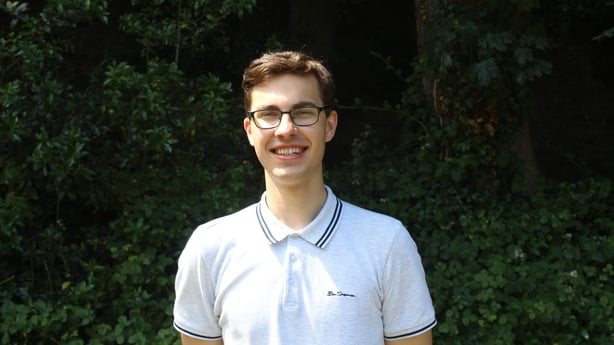 Kacper writes...
Quelle journée! I am just out of the French Leaving Certificate Higher Level French paper, and my primary impression is that it was a very accessible paper.

Before the exam, I must admit I was nervous; there was a lot of speculation surrounding the possible topics for the written production. Would the environment come up? War? Technology? Nobody really knew. Personally, I had done my best to revise as many of these themes as possible, and luckily it paid off. This year, we had to complete either one of the comprehensions from Section A. In the written production (Section B), we had to complete one part out of three from Q1, and we were allowed to pick one out of five in Q2-6.

Upon opening the paper, I immediately flicked to the written pieces. The questions examined students' knowledge in many key areas, and with the choice given this year, everyone should have had something to write about. In the mandatory question, Q1, there were three topics which one could write on: career choice, the difficulty young adults face in living without financial help, and a very general 'récit' on making a big decision and discussing what its effects were.

In the later questions, Q2-6, we saw a typical diary entry where we had to write about having our wallet stolen, an email examining sustainability, a topical question on replacing terminal exams with continuous assessment, the importance of sport as well as welcoming migrants. Personally, my favourites were the 'récit' and the diary entry.

The comprehensions were also rather reasonable. I found both to be of a common standard - they were relatively easy to comprehend. Having said that, there were a few words that may have thrown people off or caused confusion. However, overall I thought they were both rather manageable.

At 12:10, after a short break, we began the aural. The speakers spoke in a loud, clear tone and the questions were straightforward and very accommodating. There was, however, a part that many of us found difficult to interpret - why did they "want to go to the South of France?"...I guess we'll find out soon.
In general, I have to say that I was rather pleased with the exam. After a tough year, we needed a bit of a break and I think this exam delivered well on that front.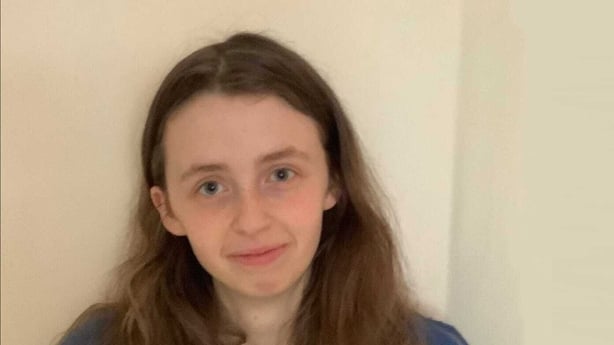 Rachel writes...
Today was my second-last exam. I can't believe it is already nearly over. Today I sat French at Ordinary Level. First we sat the written paper which was composed of two sections. The first section was the reading comprehension and in my opinion, they were fair with some tricky elements.
I answered all four however this year we are only required to answer 2. I personally feel comprehension two and three were my strongest as I was able to vividly understand them to the best of my ability.
The second section of the paper was the written exercises where we are required to fill in the blanks, fill out a form, write a postcard and write a letter. This year, we only had to complete two exercises. I found the written pieces quite accessible despite me blanking out on a few French words. Despite that, I was happy with that section.
We were then given a short break before being drawn into the daunting listening exam which I believe sounded a lot worse than it really was. I found the accents quite clear and easy to comprehend. I think the questions were quite manageable and it was over before we knew it.
Overall, I was delighted with the exam and I am happy to put another exam behind me.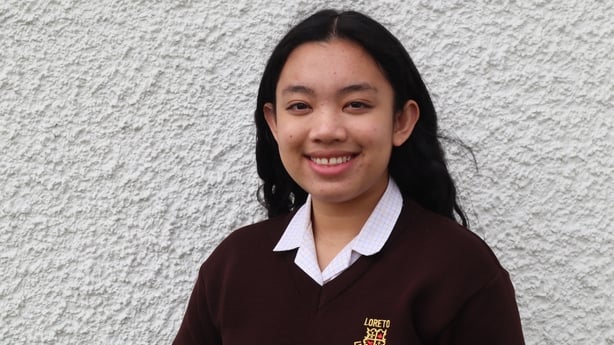 Caitlin writes...
Bonjour! I just finished my French written exam and overall I am very satisfied with my performance on the paper. I believe the paper was pretty straight forward and reasonable. The extra choice and time on the paper also really helped a lot at the end.
Starting with the comprehensions, alongside the adjustments we only had to complete one comprehension, granted with the extra time I was able to complete both. All in all, they weren't anything too difficult, but I preferred the first comprehension over the second one.
Now for the fun part, the dreaded (for me anyways) French essays. Throughout my study with French, I frantically researched the internet for French essay title predictions. As a result, I studied the topic Climate change, with the sub topics of e-scooters/electric cars and the bee decline. I thought this was 99.98% going to come up as a Q1, considering COP26 was held at the same time the papers were being made. I couldn't have been more wrong. So, to my surprise, as I turned the page my heart sank….
However, not all hope was lost. With the help of my oral notes, which were carefully stored in the back of my brain. I was able to compile enough vocabulary to complete Q1(a) and later then completed the diary essay question. I am pleased with how they came out. Life lesson from that exam was to never give up! I wish my fellow LC students the very best of luck for the rest of their exams. Bonne chance!
(I did not sit listening after my paper as I have Reasonable Accommodation for State Examinations and sat my listening two weeks before the exam).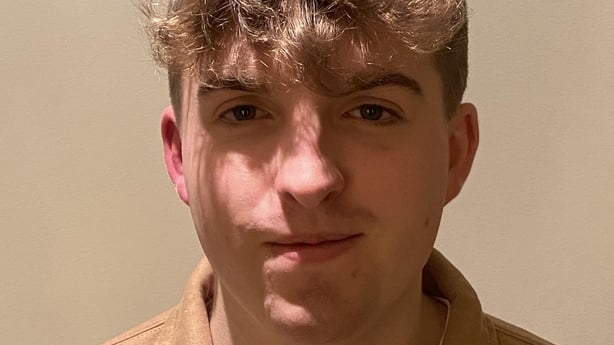 Andrew writes...
Hi everyone, my name is Andrew and today I sat the Leaving Cert HL History Exam. Because of the adjustments this year, we only had to do two essays and the document based question which was amazing.
The document was based on the Coleraine University Controversy. Personally, I thought it was quite accessible. It was two text based documents with clear language and good quality information.
The questions were all lovely with the 40 marker contextualisation question being about the tensions in the mid to late 60s. I managed to get 4 or 5 good quality paragraphs done based on the controversy, the housing crisis, gerrymandering and the battle of the bog side.
Because we only had to do two essay this year, I focused on Sovereignty and Partition in Irish history, and Dictatorship and Democracy in European history. I choose to do the first Irish essay which was based on the period 1912 to 1920. It was a lovely question to do and very accessible in the way it was asked. For European history, I answered it on the characteristics of Stalin's leadership during peace and war.
I found this question quite good, however I did get my timing wrong so I was quite rushed nearer to the end of the exam.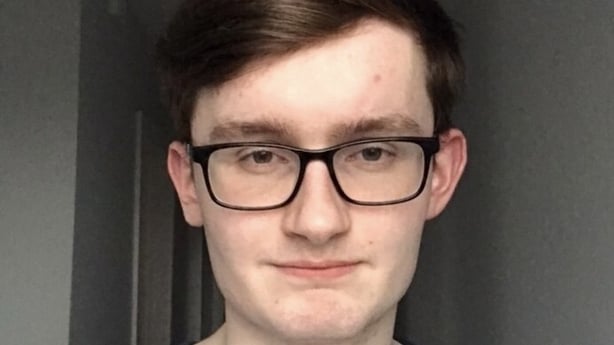 Eoin writes...
While History wasn't ideal and had its curveballs I'm still confident I did fairly well. As many predicted, the case study on the Coleraine University Controversy came up for the document question. Some of the questions here required more speculation about the tone of the documents to infer their opinion of events, and the final essay question threw a curveball in its vague wording.
The document question has a final part which is a mini essay on the topic, this year's one was worded in a way that could include not only the Coleraine Controversy, but also the Battle of the Bogside from the Apprentice Boys of Derry case study because it said "other issues in Derry".
As for the essay questions I was pretty happy writing about why Germany and Italy embraced dictatorship and the effectiveness of US leadership in Cuba and Vietnam, though my ideal questions would've been more about WW2 and broader foreign policy questions. All in all, a pretty good exam.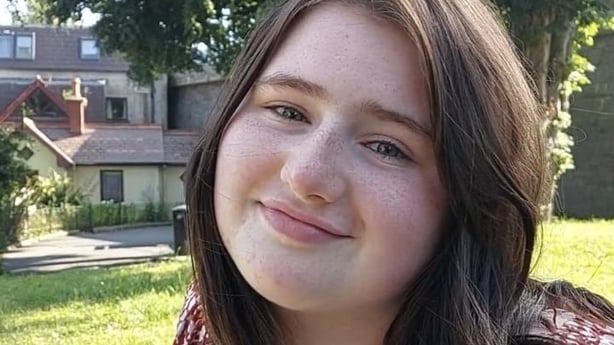 Stella writes...
I'm sure most students were going into that exam with bags under their eyes and sore hands from Biology, French, Maths and Irish. I was overjoyed to open the paper and see the Coleraine University Controversy, no doubt the easiest and most popular case study on our course!!

The relief didn't last long…When I turned the page and saw the "Sovereignty and Partition" questions, the panic started to set in. I know myself and definitely most students around the country were counting on a question about the Irish Civil War or Michael Collins because of the centenary, but there was nothing. I was shocked to see that the questions avoided the years 1921 and 1922. Having prepared this and Anglo-Irish relations, I attempted to answer the Economic struggles question. It wasn't very on topic or fact-filled but I wasn't working with much!

For the "Europe and the Wider World" question, I did the topic "Dictatorship and Democracy". This was a much nicer section. I was torn between the nice open question on "Characteristics of Stalin's regime" or "Why did Italy and/or Germany embrace dictatorship in the interwar period?"
I chose to speak about Germany as I had a good bit prepared on the rise of Nazism, Weimar and propaganda! While the Irish history questions certainly came as a shock, I think the appearance of Coleraine made every student smile when they opened the paper!

Last push to get to the end of our second week, good luck all!
Click here to find out more about the ISSU.
Check out the rest of the Leaving Cert Diary entries here!
To help prep for the rest of the exams Drivetime Study Hub has you sorted.
And there's Business expert tutorial videos here!