It's time for another Leaving Cert Diary! It was a busy day and we want to say well done to everyone for keeping it all going!!
Today's Leaving Cert Diary, with thanks to our friends at the Irish Second-Level Students' Union and the students who contributed, sees the youngsters saying slán to Gaeilge and hitting the science subjects with Biology.
We have a bumper edition of our video diary with:
Ashley Oladele on Biology - Holy Family Community School, Crockshane in Dublin.
Jamie McElwain on Biology - St MaCartan's College, County Monaghan.
Greta Thornton on Irish Paper 2 - Loreto Letterkenny, County Donegal.
Olivia McNally on Irish Paper 2 - Scoil Dara, Kilcock, County Kildare.
Eleanor McCahill on Irish Paper 2 - St Anne's Secondary School, Tipperary Town.
Tara Toye on Irish Paper 2 - Deele College, Lifford, County Donegal.
And we have one written blog from Jagoda Ennis who attends Dublin's Institute of Education. She sat Biology and it's her favourite subject.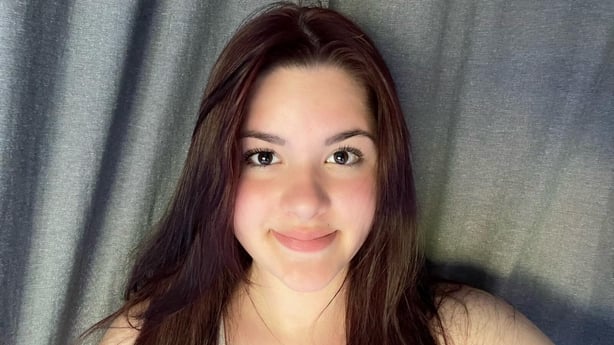 Jagoda writes...
Today was my final biology exam. Trying not to get too emotional, it's my favourite subject. The paper today was 3 hours long, but most people left after around 2 hours due to the choice on the paper.
The paper was very fair, it contained most topics on the course and I believe everyone in the country had a chance to show off their knowledge. There was a lot of time for the amount of questions required, giving everyone a chance to think through their answer and answer even more questions.
It was easy to leave out units this year, like plants or human biology. Personally, I had a varied depth of knowledge in both and managed to answer 4 of the long questions, instead of the required 3. I didn't study genetics, and I got by well without needing to know it.
I found that the questions were very similar to past years, except for some parts which required you to think more about the question and topic. The experiment questions were very fair and balanced, and even with some minimal study on them they were good to answer. In general, the biology paper was quite enjoyable to sit.
Overall, I believe nearly all topics came up, giving students like myself a great opportunity to get high marks. Some questions might've thrown me off a bit, but that's what an exam is meant to do! In the end, it's all about learning. Well done to anyone that sat the paper today!
Click here if you would like to get involved with the ISSU!
Read all the Leaving Cert Diary entries for 2022 here!
There are lots of great resources to help get you prepped for French and History on RTÉ Learn.
Click here to listen back and get notes from Drivetime Study Hub!
And watch expert French tutorial videos here!