The Junk Kouture Dublin City Final was a spectacular of sustainable fashion. But, the show was one step in a long creative process.
Click here to watch the show on the RTÉ Player!
Tune in tonight at 7pm on RTÉ2 and RTÉ Player, we will get the full picture and see all the work that goes into these amazing works in Behind the Seams - a Junk Kouture documentary.
It follows five Junk Kouture participants on their journey to the 2022 Dublin City Final, 'Junk Kouture: Behind The Seams' highlights the creative process behind the design all before hitting the final runway at the live event.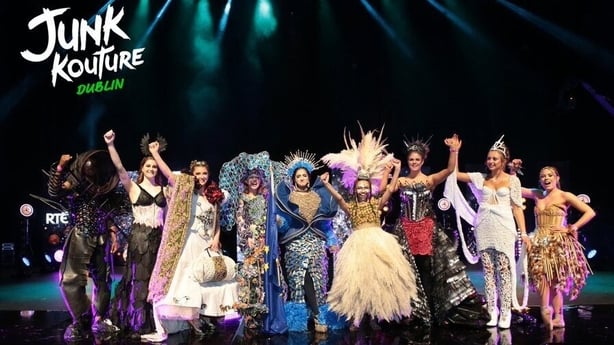 Five teams from the North, South, East, West and South-East of the country will explore key pillars of Junk Kouture including youth activism, climate change, inclusivity & diversity, fashion design and self-expression.
Hosted by presenter Órla Morris Toolen, the documentary showcases the future leaders, next biggest fashion designers and the change makers to come!
The 5 teams will take to the Bord Gais Energy Theatre all in a battle to nab a spot in the top 10 finalists and secure their place in representing Ireland at the very first Junk Kouture World Final taking place in Abu Dhabi this Autumn.
Watch as the designers make their imprint on the world one Junk Kouture design at a time....
And don't forget that the 10th Winner will be chosen by the public in the Wild Card Vote!