Safer Internet Day 2022 takes place on Tuesday, 8 February and Webwise want Post Primary schools, their teachers, students and parents to get involved.
Safer Internet Day (SID) is an EU wide initiative to promote a safer internet for all users, especially young people. It is promoted in Ireland by the PDST Technology in Education and Webwise, the Irish internet safety awareness centre.
Here are six ways for Post Primary Schools to take part! Please note that this content is not suitable for Primary school-aged children..
1. Get free wristbands for your schools for Safer Internet Day
Regardless of how big or small your event or activity is, if you are marking Safer Internet Day – let us know! The interactive Safer Internet Day map of Ireland highlights the schools and organisations from all over Ireland that are taking part.
Register to feature on the map, and to receive your free Safer Internet Day pack and wristbands.
2. Use the Free Webwise online safety resources, lessons and videos in your class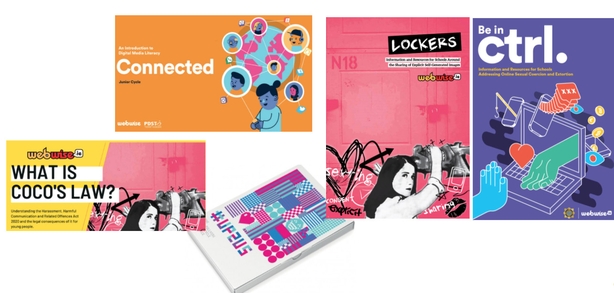 Safer Internet Day is a great time to explore online safety topics and issues in schools. Use the FREE Webwise resources, lessons and presentations to address topics such as cyberbullying, privacy, respectful online communication, screen time and online wellbeing and more.
You could start a conversation about consent using the Lockers programme, or explore digital media literacy topics such as big data and rights online using the Connected programme.
These resources can be accessed for free on webwise.ie and we also send out hard copies to schools.
3. Lead an internet safety talk using scripted Safer Internet Day presentations
Free scripted presentations are available for children and young people here, and have been specifically designed to help schools and organisations taking part in Safer Internet Day. The Post-Primary level presentations explore topics including News, Information and the Problems of False Information; Managing Your Online Wellbeing; Respectful Communication Online; Self-Esteem Online – The Full Picture.
The scripted presentations can be used within the classroom or as part of a whole-school assembly and are also supported by a Kahoot Quiz, activities and video materials.
4. Help students understand Coco's Law
Safer Internet Day is a great opportunity to promote responsible use of the internet and digital devices and understand that their online actions have consequences for both themselves and others under key online legislation such as Coco's Law.
The newly developed What is Coco's Law? Lesson is designed to help young people recognise key offences under the recently enacted Harassment, Harmful Communication and Related Offences Act 2020, also known as Coco's Law, and feel empowered to speak up about online sexual harassment and know where to go for help if it occurs.
You can download the scripted power point presentation and information and activity sheets here.
5. Get parents involved using the #TalkListenLearn resources
For Safer Internet Day 2022, Webwise is encouraging families to #TalkListenLearn and to talk regularly about the benefits and the challenges that children encounter online. Webwise has developed a great, fun tool to help families come together.
The #TalkListenLearn topic generator encourages families to sit down, have an open discussion using the questions on the website. Check out the topic generator and lots more resources for parents here.
Parents can also download the updated Parents Guide to a Better Internet here.
6. "Our Digital Lives" - Guest Panel Discussion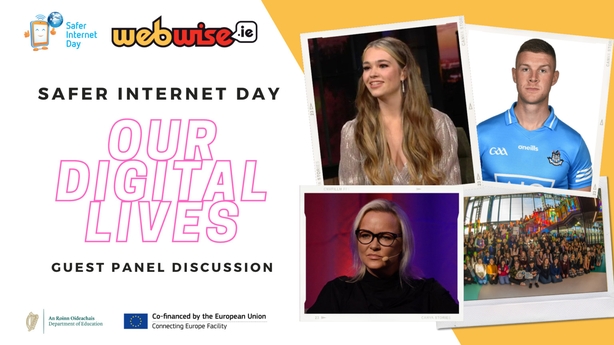 On Safer Internet Day, encourage young people to tune into a short guest panel discussion featuring familiar faces including Miriam Mullins (TikTok Star); Shane Carthy (Dublin GAA Player); and Dr. Elaine Byrnes (Researcher Psychology - Consent, Sexual Health Educator).
With questions asked by the students on this year's SID Ambassador Training Programme, the "Our Digital Lives" event will see the contributors discuss the challenges and the benefits for young people of the online world.
The event will be available to view online on Safer Internet Day on Tuesday, 8 February HERE.
These are just a few ideas for what can be done to mark Safer Internet Day 2022, but how you highlight online safety is up to you! You can find lots of more ideas on how to celebrate Safer Internet Day on the Webwise SID Hub.
Whatever activity you choose to do, be sure to join in the national and international conversation online using #SID2022, #TalkListenLearn and tag Webwise on social media.